Connect Wisepops with Klaviyo (SMS)
Connect Wisepops with Klaviyo (SMS)
Updated by Lisa Fockens
Integrate Wisepops with Klaviyo
Skip this step if you have already connected Wisepops to Klaviyo (Email).
To automatically send your new SMS subscribers to Klaviyo, just follow these steps:
Step 1: Log into your Klaviyo account.
Step 2: In the upper right menu, click "Account"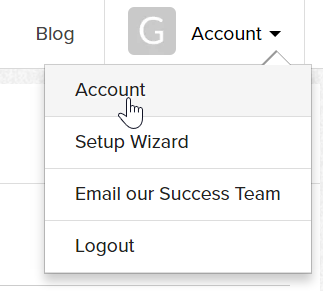 Step 3: In the upper menu, click "Settings" and "API Keys"

Step 4: Click "Create API Key"


Step 5: Copy the API key

Step 6: Log in to your Wisepops account
Step 7: Open or create a campaign with a phone or sign-up block containing a phone field

Step 8: Click on your form, and from the sync tab on the left, select Klaviyo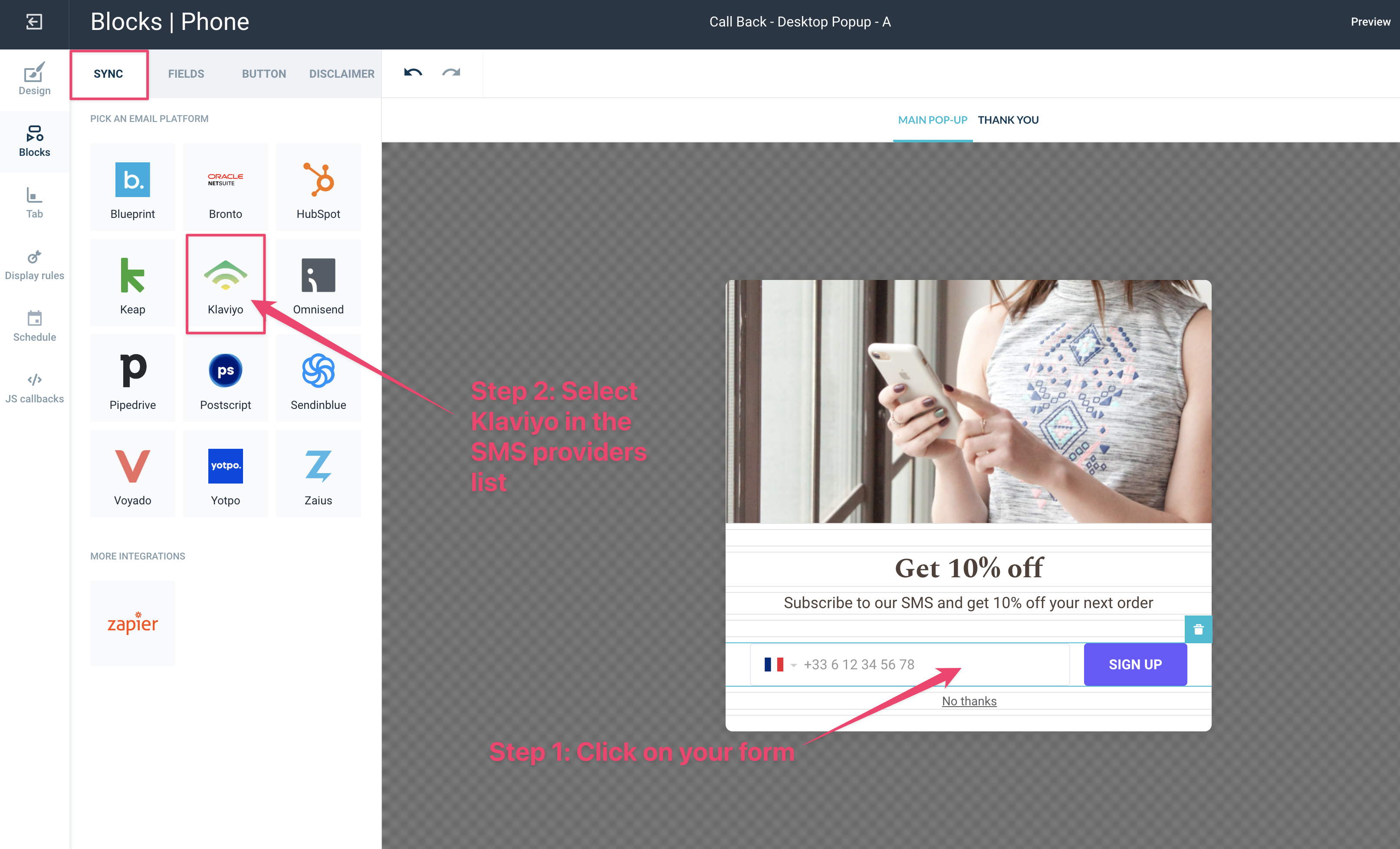 Step 9: In the pop-up window, paste your API key and click "Submit".

Make sure the key doesn't include any extra space at the end.

Step 10: Choose which list you'd like new subscribers to join in the list menu.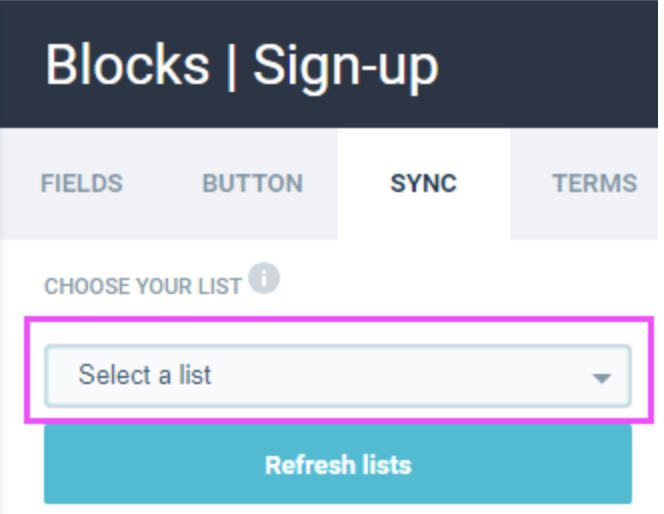 You're done! :)
We set the Klaviyo
$source
field to
WisePops
. Find which contacts come from our integration by
creating a segment
based on this field.
Continue reading this article if you want to learn how to use custom fields for Klaviyo.
Map Wisepops & Klaviyo fields
You can configure how your form's fields are synced to Klaviyo. The Merge with dropdown contains the default Klaviyo fields. You're also free to use your own custom fields. Simply type any field name you want for Klaviyo. While we sync a lead, if the field doesn't exist, it'll be created.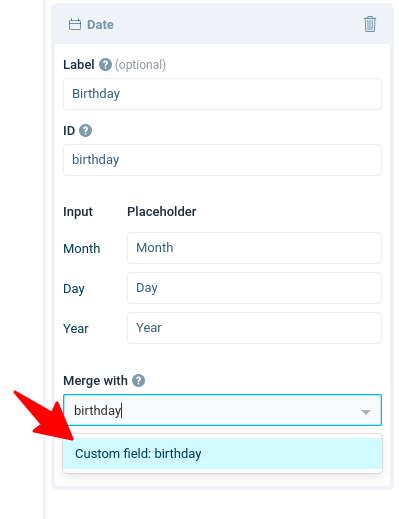 Troubleshooting
Wisepops shows more collected leads than contacts found in Klaviyo
Klaviyo uses a double opt-in mechanism by default. The visitors who subscribe to your list will receive a confirmation link by email. You will see in Klaviyo only the persons who confirmed their subscriptions by clicking on that link.
You can easily check if that is the case by trying to subscribe with an email you own. Check if you receive the confirmation link. You will see that your email will appear on Klaviyo only once you confirm your subscription.
Please contact the Klaviyo team if you want to disable the double opt-in.
Some leads aren't receiving my SMS campaign
For the time being, Klaviyo can send SMS only to certain countries. You can collect phone numbers for any country through Wisepops. They'll all be stored in Klaviyo. But the Klaviyo SMS campaign will be triggered only for the supported countries. Please refer to the Klaviyo documentation.