Updated by Lisa Fockens
Wisepops is fully compatible with Blogger. Follow these steps to set up Wisepops on your Blogger site.
Log in to your Wisepops account and go to your account settings
Navigate to the Install Popups tab
Copy the code or send the instructions to your developers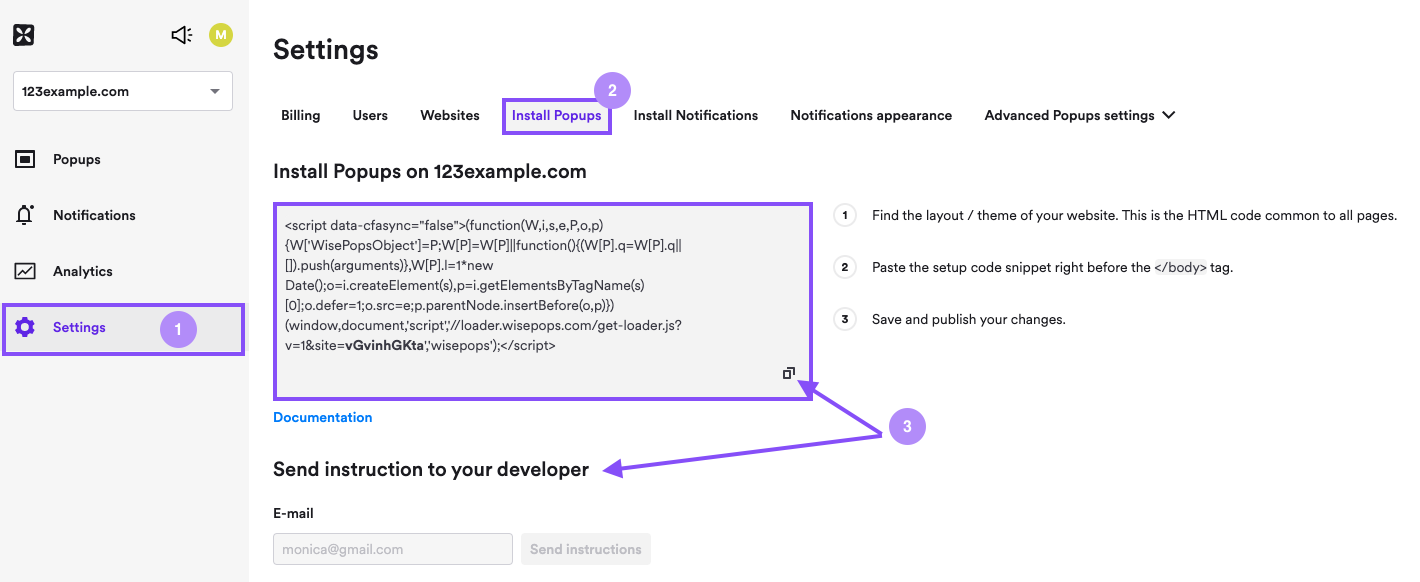 Log in to your Blogger account.
In your left menu, click "Template"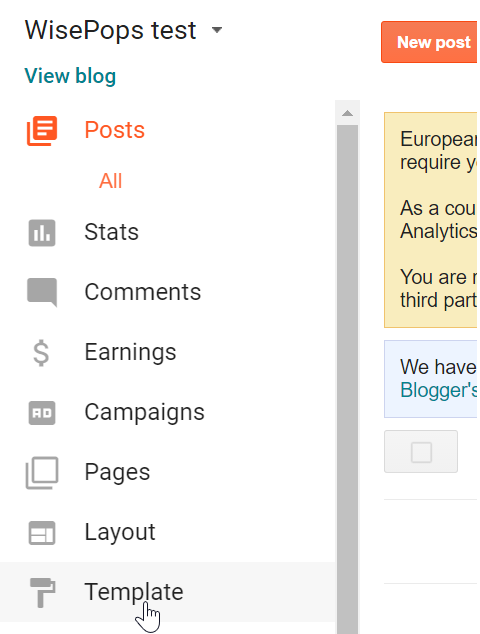 In the "Live on Blog" section, click "Edit HTML"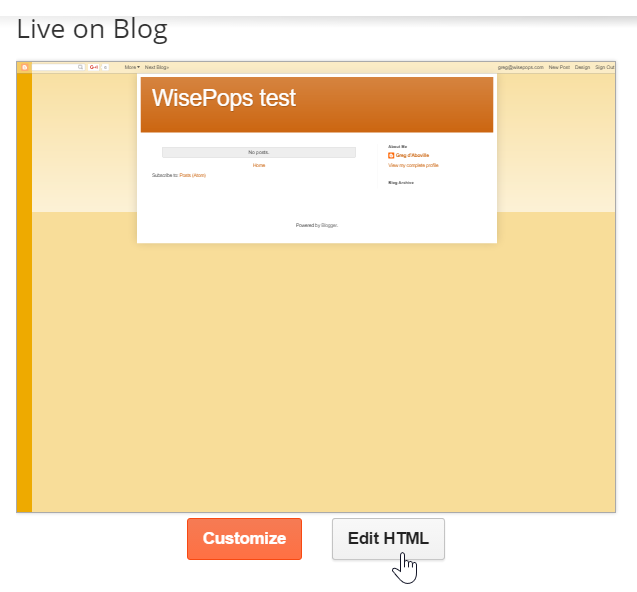 in the editor, scroll down until you find the </body> tag. Paste your code above it.
Click "Save template" in the upper menu

And voila!