Mastering Notifications: boost customer journeys with Wisepops
Mastering Notifications: boost customer journeys with Wisepops
Updated by Lisa Fockens
To use Wisepops notifications effectively, it's essential to understand your customer journey and present the right content to guide visitors through your funnel. Consider the information you want your visitors to see based on their stage in the customer journey and what you know about them.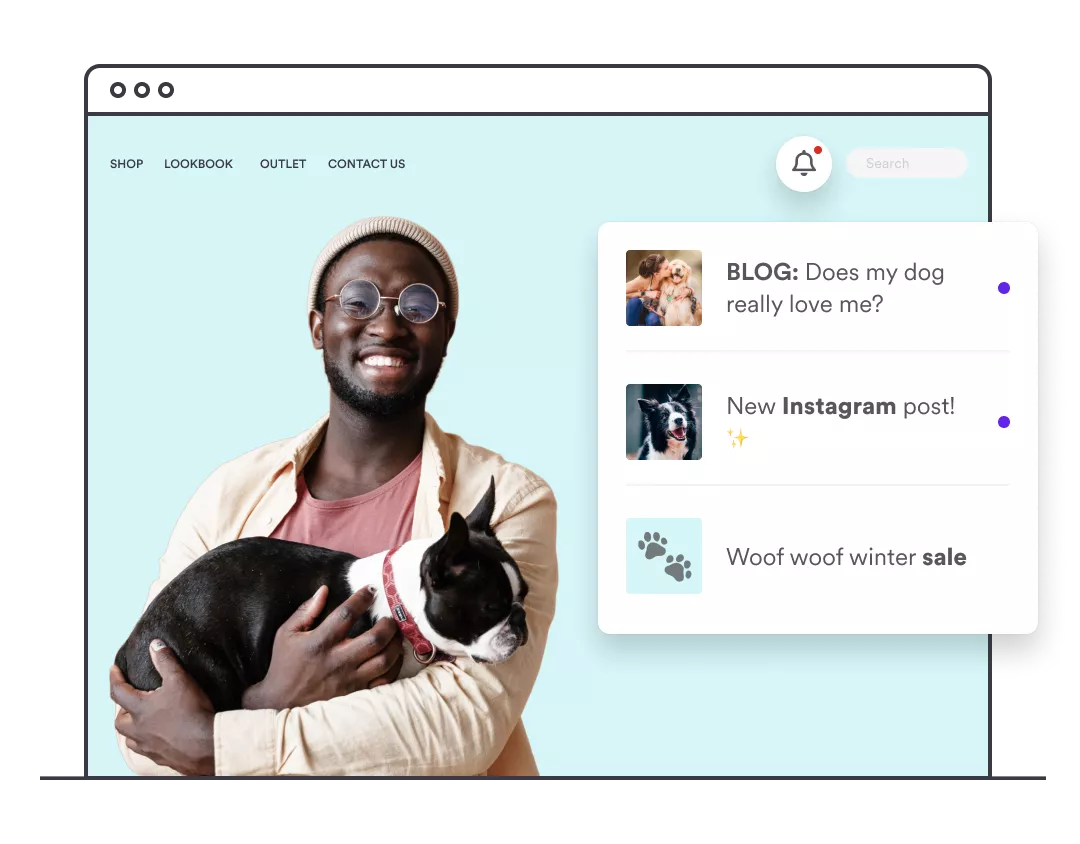 Wisepops allows you to target visitors using three attribute categories:
Acquisition: Where did the visitor come from? An ad, search, or email marketing? Create relevant notifications for them since you know what attracted them to your site initially.
Behavior: What is the visitor doing on your site? How often or when did they last visit? Which pages are they viewing? Are they adding products to their cart? Design notifications that will benefit users who performed specific actions to nudge them to the next step in the customer funnel.
Relationship: What is the visitor's history with your brand? Have they ordered before? How much did they spend? When did they last order? Craft a notification that acknowledges their loyalty to your business.
Keep in mind that using too many notifications can be counterproductive. Visitors expect notifications to be relevant and personal. Receiving 10 notifications during their first visit to a site may raise suspicion. Follow this guide to align notifications with the stage of the customer journey, ensuring they are deliberate and meaningful. A good rule of thumb is to limit the number of new notifications a visitor might receive to around 3.

If a visitor doesn't check their notifications during one visit and they start to accumulate, use the Disappearing Notification option to remove a notification from their feed if they no longer match the audience criteria.
Here's an example of a typical customer journey and how to strategize your campaigns accordingly:
Visitor clicks on an ad.
They browse your website, view different pages, but leave without making a purchase.
Later, they see a retargeting ad and return to your site.
This time, they add a product to their cart but don't complete the checkout.
They might have left their email previously and click the CTA in an email campaign, returning to your site.
They complete their checkout.
For each stage of this simplified customer journey, create relevant notifications that address visitors' needs and expectations. Keep in mind the acquisition, behavior, and relationship attributes when crafting your notifications.
By tailoring your notifications to match the customer journey, you can provide a more personalized experience, improve user engagement, and ultimately increase conversions.
Here are some ideas for each stage:
Visitor clicks on an ad:

Welcome first-time visitors and introduce your feed, explaining its purpose. Use the "Visits equal 1" rule to target first-time visitors.
Capture their email by offering a discount for leaving contact information, strengthening your marketing list. Use the Newsletter campaign for this purpose.
Share content related to the ad they clicked on using UTM parameters. If the ad directs them to a product page, share a complimentary blog post.

Visitor browses and leaves without purchasing:

Send notifications based on the pages they visited, such as About Us or Shipping information, using the URL rule.

Visitor returns after seeing a retargeting ad:

Bridge the ad with your website by sharing relevant content.
Welcome them back, update them on what's new, and use the "Visits greater than 1" rule.

Visitor adds a product to cart but doesn't complete the checkout:

Inform them about free shipping thresholds using Cart Value rules, encouraging them to complete their purchase.

Visitor returns after clicking the CTA in an email campaign:

Treat the CTA like an ad and provide a relevant experience using UTM parameters.
Consider promoting a loyalty program if they've shown strong intent to purchase, using the Visit Count rules.

Visitor completes the checkout:

Thank them for their purchase and inform them how to stay up-to-date using Order rules. This can help maintain a relationship with the customer even after their purchase.
Understanding the customer journey is crucial, as it varies not only from merchant to merchant but also from customer to customer. Every touchpoint, from ads and email marketing to checkout optimization, can benefit from a deeper understanding of your customers' behavior. This involves identifying patterns among both your best and worst visitors, enabling you to guide them along a path that aligns with your goals.
We recognize that every customer journey is unique, and we're here to help you craft the perfect campaign to capture your customers' attention at the most opportune moments. If you have an idea you'd like assistance with, feel free to reach out. We're eager to learn more and explore if new rules should be added to our roadmap. Together, let's create tailored experiences that resonate with your customers and drive success for your business.
If you have any questions, please get in touch.