Create a sticky bar campaign: Step-by-Step Guide
Create a sticky bar campaign: Step-by-Step Guide
Updated by Lisa Fockens
Sticky bar campaigns are a powerful tool for maintaining steady communication with your website visitors. Positioned at the top or bottom of your site, these bars stay visible as users navigate through different pages. They offer a way to capture attention without disrupting the user experience, as popups often do. Occupying less screen space than banners, sticky bars are ideal for data collection, special notices, or promotional messages.
Looking for some creative spark? Check out these examples from our customers:
Step 1: Create a Bar Campaign
Start by logging in to your Wisepops account. From your dashboard, create a new campaign using either our Campaign Assistant or Custom Campaign builder.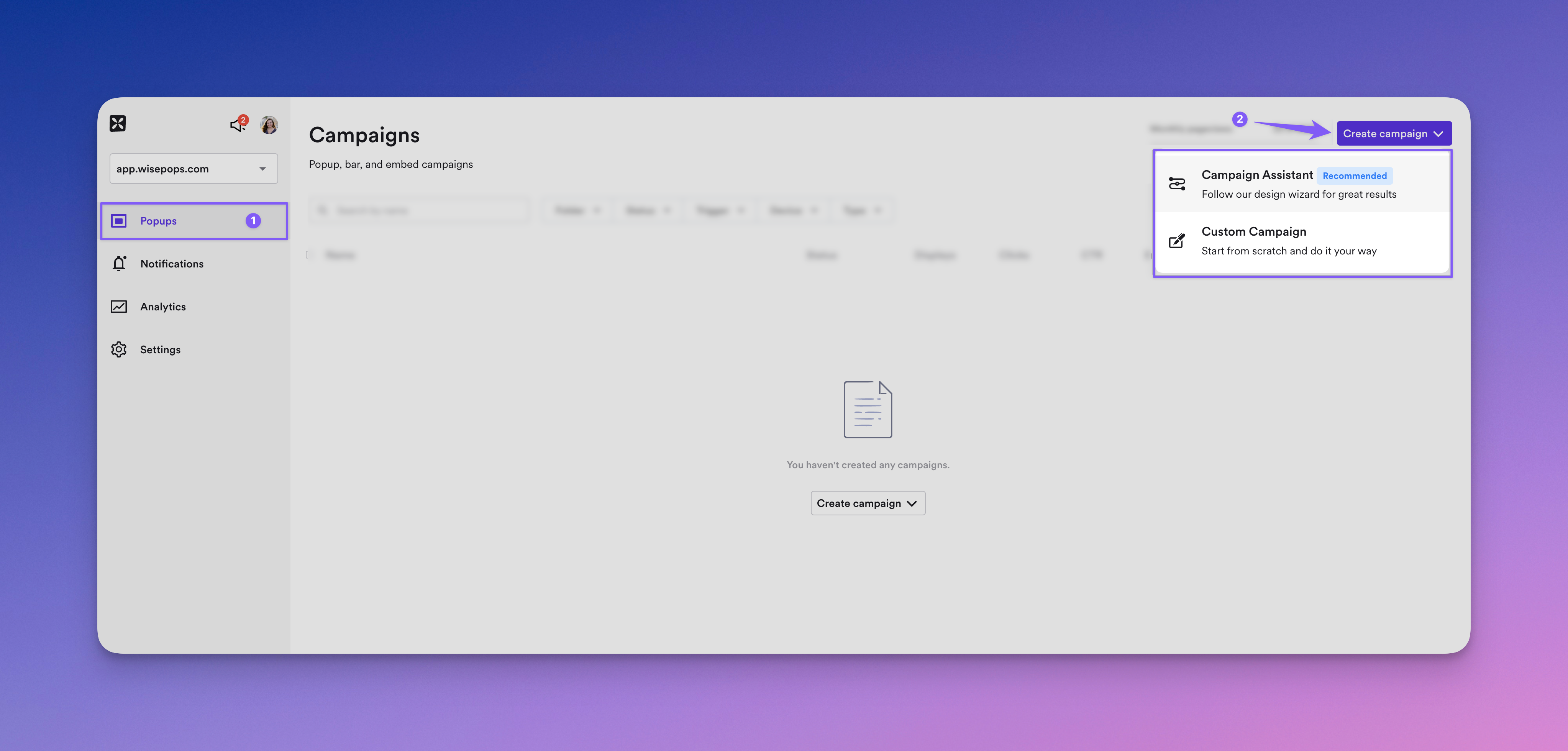 Choose the Bar format

Step 2: Customize your campaign
Our design builder lets you tweak your campaign to match your website's aesthetics. Modify colors, position, fonts, and sizes. You can also drag and drop new elements into your bar (text, image, video, HTML, countdown timer, sign-up form, etc.) or remove existing ones.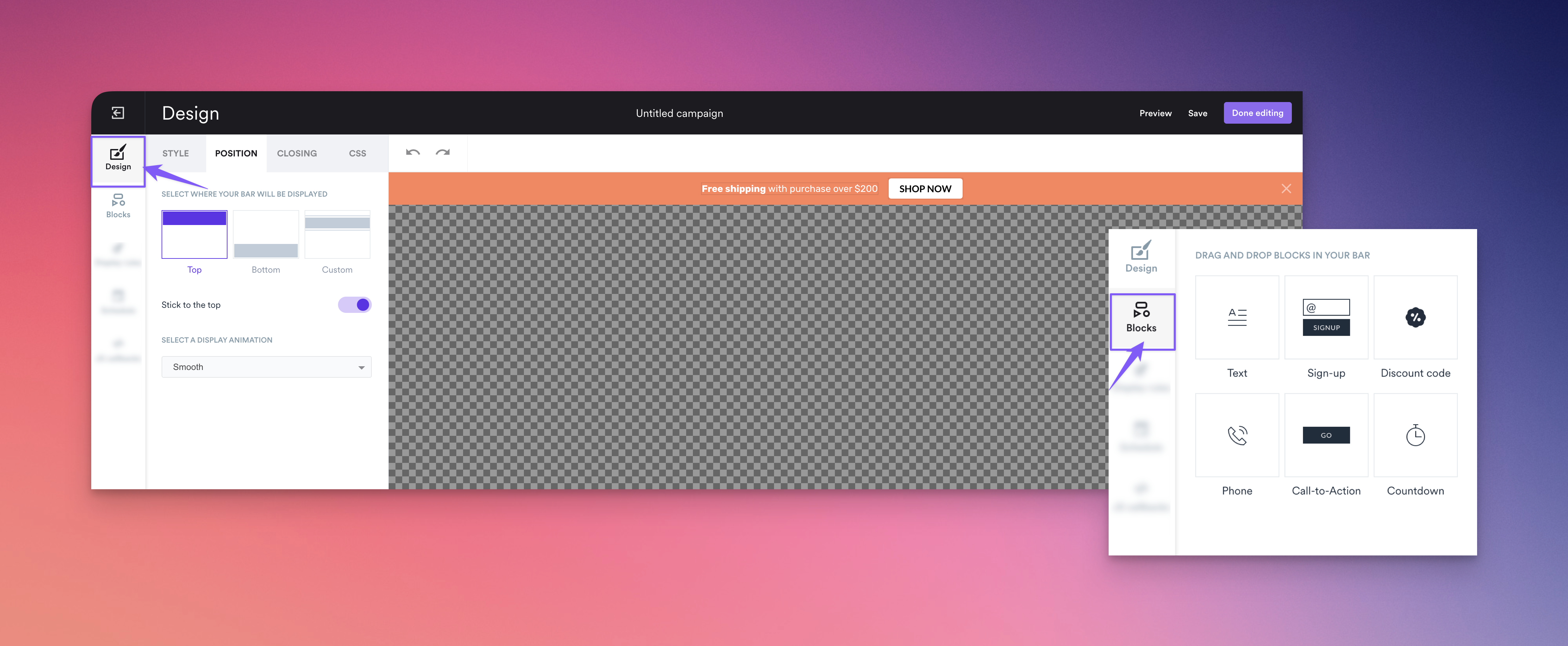 Step 3: Configure your Display Rules
With Wisepops, you have full control over your campaign triggers and targeting options. Define when and where your campaign will appear, who can see it, and how frequently it shows up to target the right audience.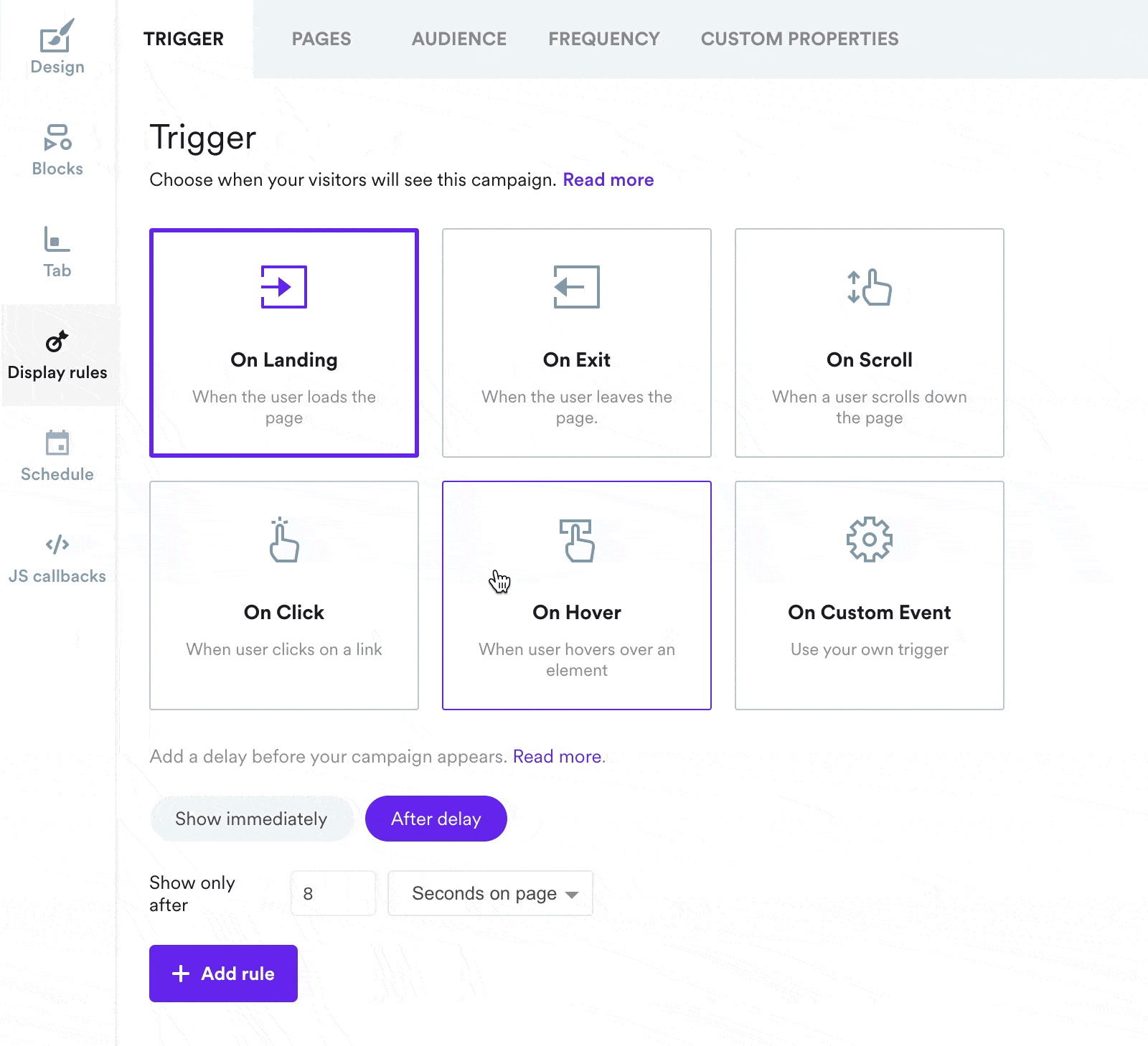 Step 4: Save & Publish your campaign
If you haven't already, add Code Snippet to your site.
When your campaign is ready and activated, all you have to do, is insert the tracking code in your website's backend (or via Google Tag Manager). Then, your campaign will immediately start displaying.
Log in to your Wisepops account and go to your account settings
Navigate to the Install Wisepops tab
Copy the code or send the instructions to your developers
If you have any questions, please get in touch.