Updated by Lisa Fockens
A bar campaign can be placed at the top or bottom of your website and remains visible as your visitors navigate around. It's a great way to get your visitors' attention without interrupting their experience like a popup might. It also takes up less screen space than a banner. This type of campaign is perfect for collecting data, such as an email address, displaying a special notice, or any promotional message like an ongoing sale or new piece of content.  
Need some inspiration before you begin? Check out some customer examples below:
Create a bar campaign.
Start by logging in to your Wisepops account (or sign up for our free trial if you don't have an account).
Then, create a campaign using our Campaign Assistant or you can use our Custom Campaign builder and make sure you choose the Bar format.

Customize your campaign.
Use our design builder to edit your campaign, so it matches the look and feel of your website. Change colours, position, fonts, sizes, and drag and drop new elements into your bar (text, image, video, HTML, countdown timer, sign-up form, and many more) or delete existing ones.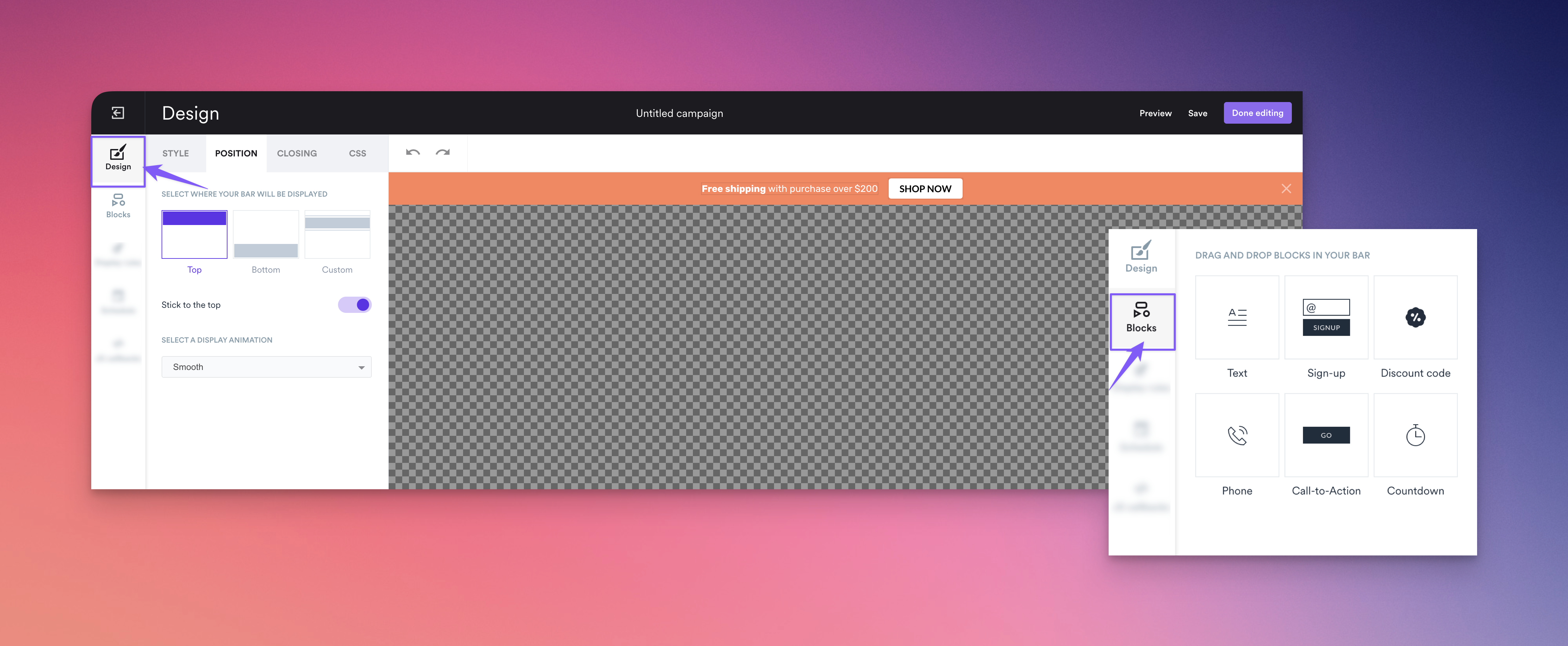 Configure your display rules.
Wisepops lets you define your campaign triggers and targeting options. Target the right audience on your website by specifying when and where your campaign will show, who can see it, and the frequency.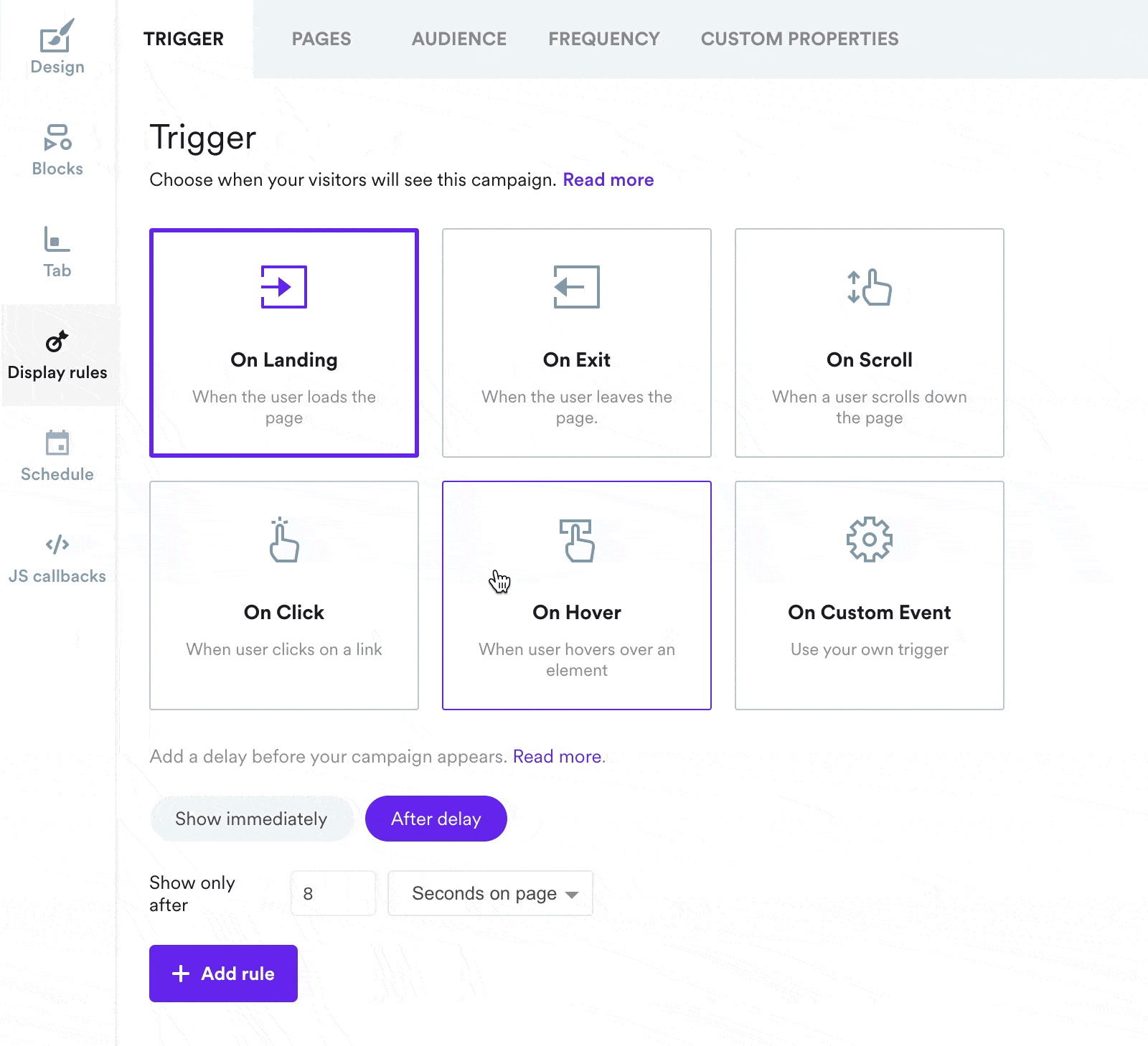 Add your code snippet to your site (if you haven't already)
When your campaign is ready and activated, all you have to do, is insert the tracking code in your website's backend (or via Google Tag Manager). Then, your campaign will immediately start displaying. You'll only have to add this code once. It's easy to do – no coding skills are required!
To learn how, check out Add Wisepops to Your Website
Once you have installed your code, your campaign will appear as scheduled. You can track the performance of your campaign in your Analytics dashboard.
That's it!