Scheduling your campaigns
Scheduling your campaigns
Updated by Lisa Fockens
Our Scheduling option allows you to activate and deactivate a campaign at predetermined times. This functionality makes it easy to create and execute multiple campaigns, especially during the busy season.  
To access the scheduling options:
Open your dashboard and click "..." next to your campaign
Select "Schedule" in the dropdown menu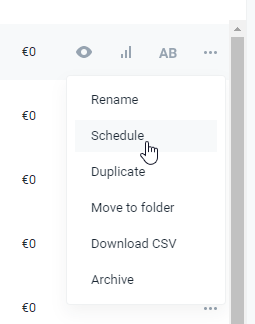 Then read the instructions adapted to your situation.
Display your campaign during a given period
Let's say you want to display your campaign during a specific period of time (sales, Christmas season, etc.). Here's how to do it: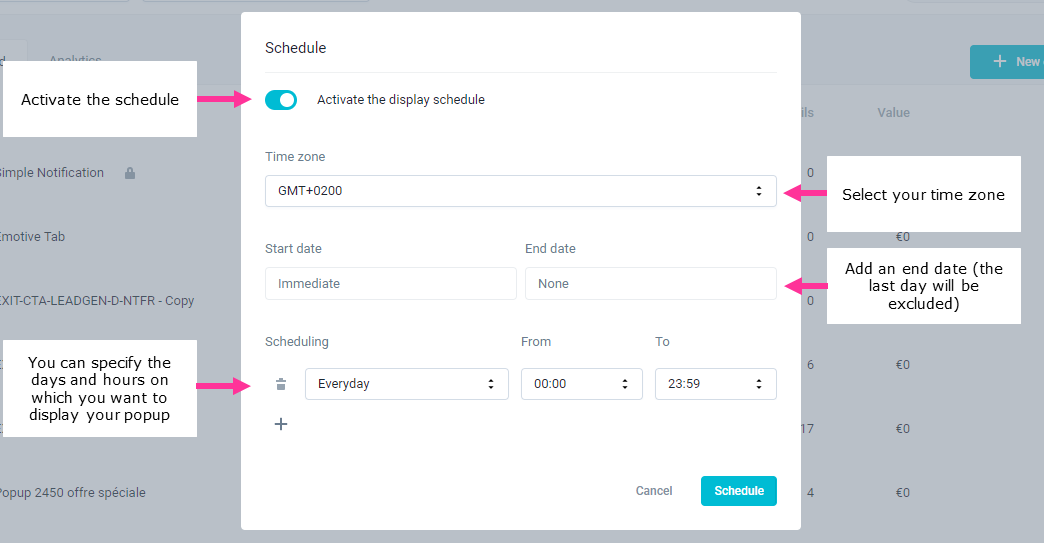 Don't forget to activate your campaign when you're done with the scheduler:


Here's a quick example. I want to display my campaign every day between March 1st and March 23rd. My visitors are mostly in the Eastern Time Zone: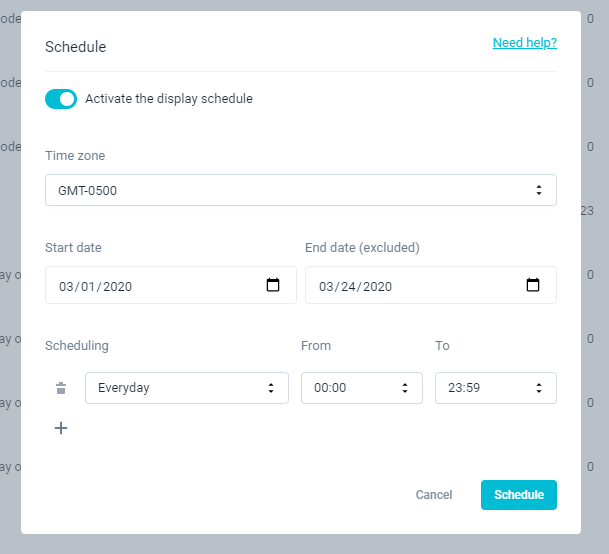 Display your popups on specific days and hours of the week
Now let's say you want to have the same display schedule every week.
I remove the start and end dates and add the days on which I want the popup to appear.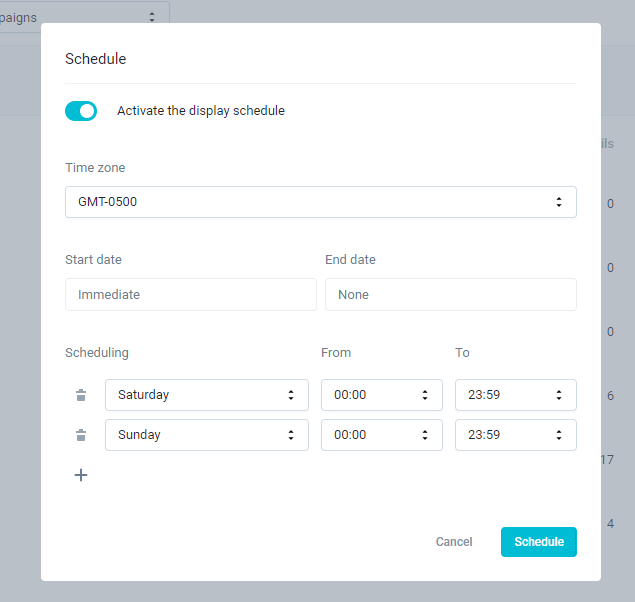 Again, don't forget to activate your campaign when you're ready!

Feel free to contact us if you have any questions.