Scheduling your campaigns
Scheduling your campaigns
Updated by Lisa Fockens
Our scheduling option allows you to activate and deactivate a campaign at predetermined times. This functionality makes it easy to create and execute multiple campaigns, especially during the busy season.  
To access the scheduling options:
Open your dashboard and click the campaign you want to edit
Once in the builder, click the "Schedule" section: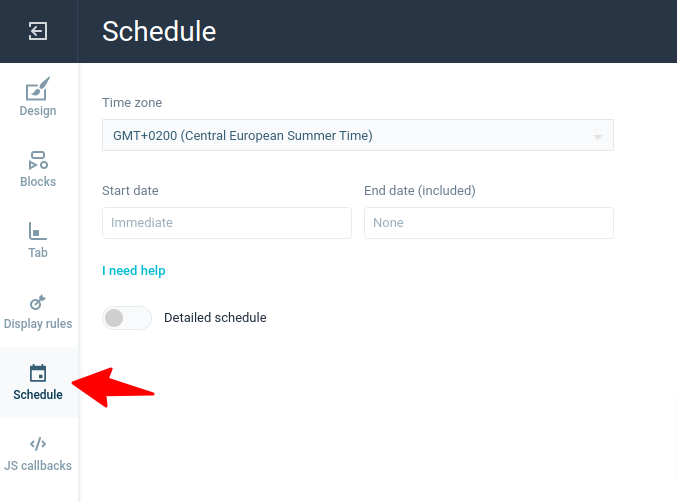 Then read the instructions adapted to your situation.
Display your campaign during a given period
Let's say you want to display your campaign during a specific period of time (sales, Christmas season, etc.):
Set a start date: the first day when your campaign starts being displayed,
Set an end date: the last day (included) when your campaign is displayed,
Make sure that the selected timezone suits your need.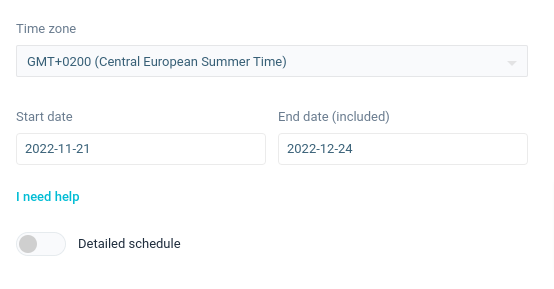 Don't forget to publish your campaign when you're done with the scheduler. The scheduler doesn't turn draft campaigns into published campaigns.
Display your popups on specific days and hours of the week
Now, let's say you want to have the same schedule. But display the campaign only during open hours during working days:
Enable the "Detailed schedule",
Add a line for each day of the week when the campaign should be displayed: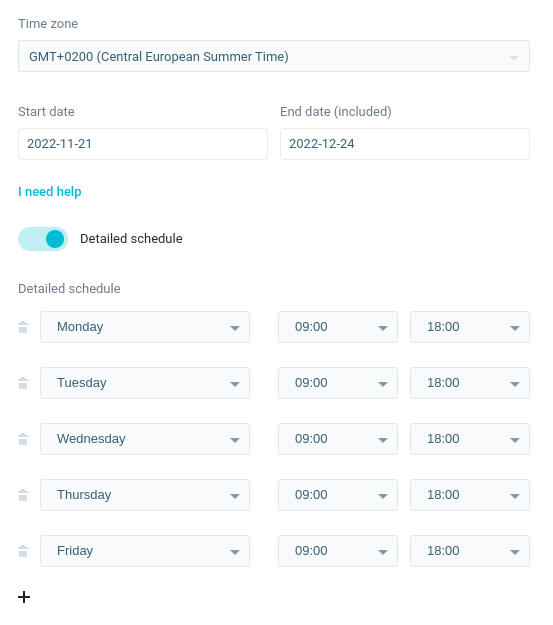 You can remove the start date and end date, but keep the detailed schedule. So you define on which days the campaign should appear without start or end limits.
Again, don't forget to activate your campaign when you're ready!

Disable the scheduling
To remove targeting conditions on the date or time:
Make sure that the start date field is empty
Make sure that the end date field is empty
Turn off the "Detailed schedule" toggle.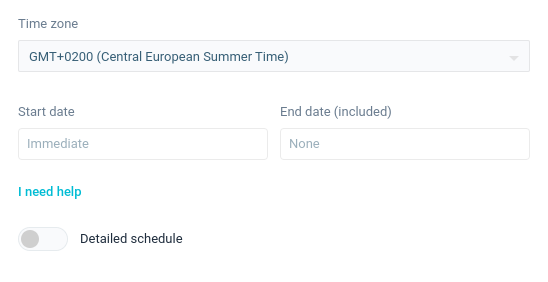 Feel free to contact us if you have any questions.