My pop-up doesn't display
My pop-up doesn't display
Updated by Lisa Fockens
Your popup doesn't appear? Don't worry, it's a common issue.

Follow this guide step by step to fix the problem.

Check again in private navigation
Open a private session/use incognito mode to make sure your pop-up is not displaying. Here's how to use private navigation on Chrome.

If it's displaying in private navigation, it means you didn't see the popup before because of your frequency settings.

Check your Wisepops code
To use Wisepops, you have to use our setup code.
Check that the code is loading on the page that you're using for your tests.
Check your Wisepops code (again)
If you're managing multiple websites, make sure you embedded the right code on the right domain.

To do so, follow these instructions to access the setup code and check the right part of the setup code's URL:

Compare it with what you have in your websites' settings: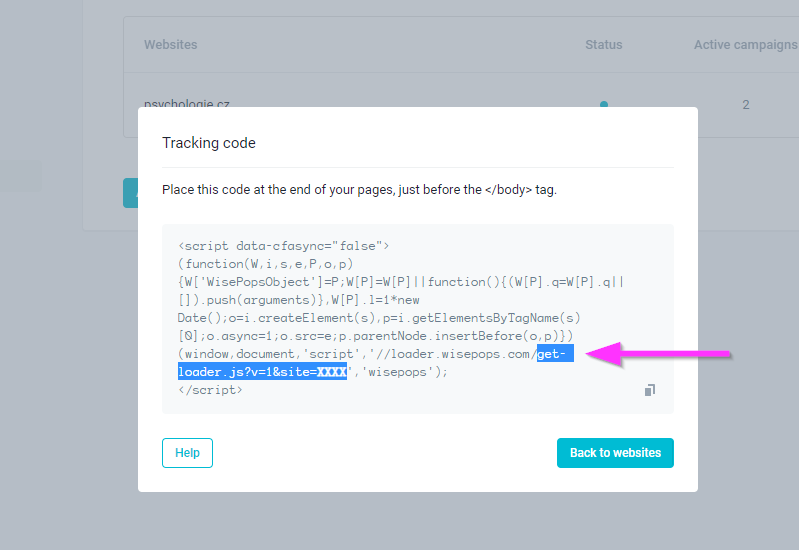 The two should match.
Make sure that your campaign is active
(Could sound obvious)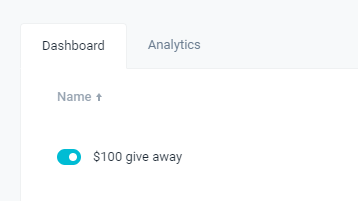 Check your popup's schedule
If you turned on the schedule option, make sure it's correctly configured.

Check your Countdown timer
If you used a fixed date for your countdown timer, make sure the end date/time is set in the future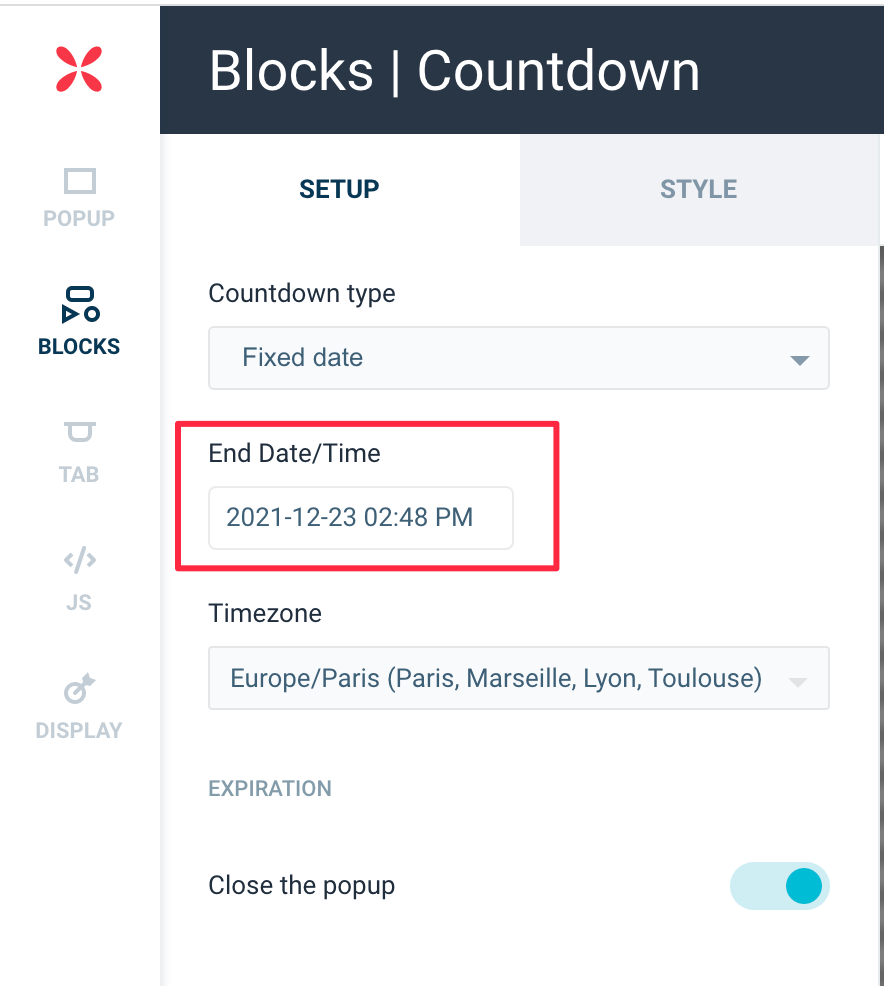 Check your URL settings
If you have set your campaign to display on targeted URLs only, make sure the URL is correct. Pay close attention to:

Check your delay settings
If you select display after 50 seconds and after 3 pages the pop-up will only display on the 4th page, after 50 seconds on this same page. Make sure to select a reasonable time, we recommend 5-10 seconds on the first, second or third page.

Check your other campaigns
Wisepops allows only one popup to display on a given page. So if you're not seeing your campaign, it could be that a different campaign is set to be displayed instead. Let's say that you have 2 campaigns, one displayed on landing and the other on exit, both eligible to display on the same page. You may not see your landing popup because our system has chosen the exit popup to appear instead.

Check your firewall
Try opening your website on your cellphone using cellular data. If you can see the popup, it probably means your company uses a firewall that blocks Wisepops.

If you haven't found the solution to your problem yet, contact us through the chat, we'll be happy to help.