Updated by Lisa Fockens
Wisepops is fully compatible with Shopify. Follow these steps to set up Wisepops on your Shopify website.
Step 1: Log in to your Wisepops account.
Step 2: Open the websites' management page
Step 3: Next to the website's URL, click on "Setup code"

Click on Setup with Shopify: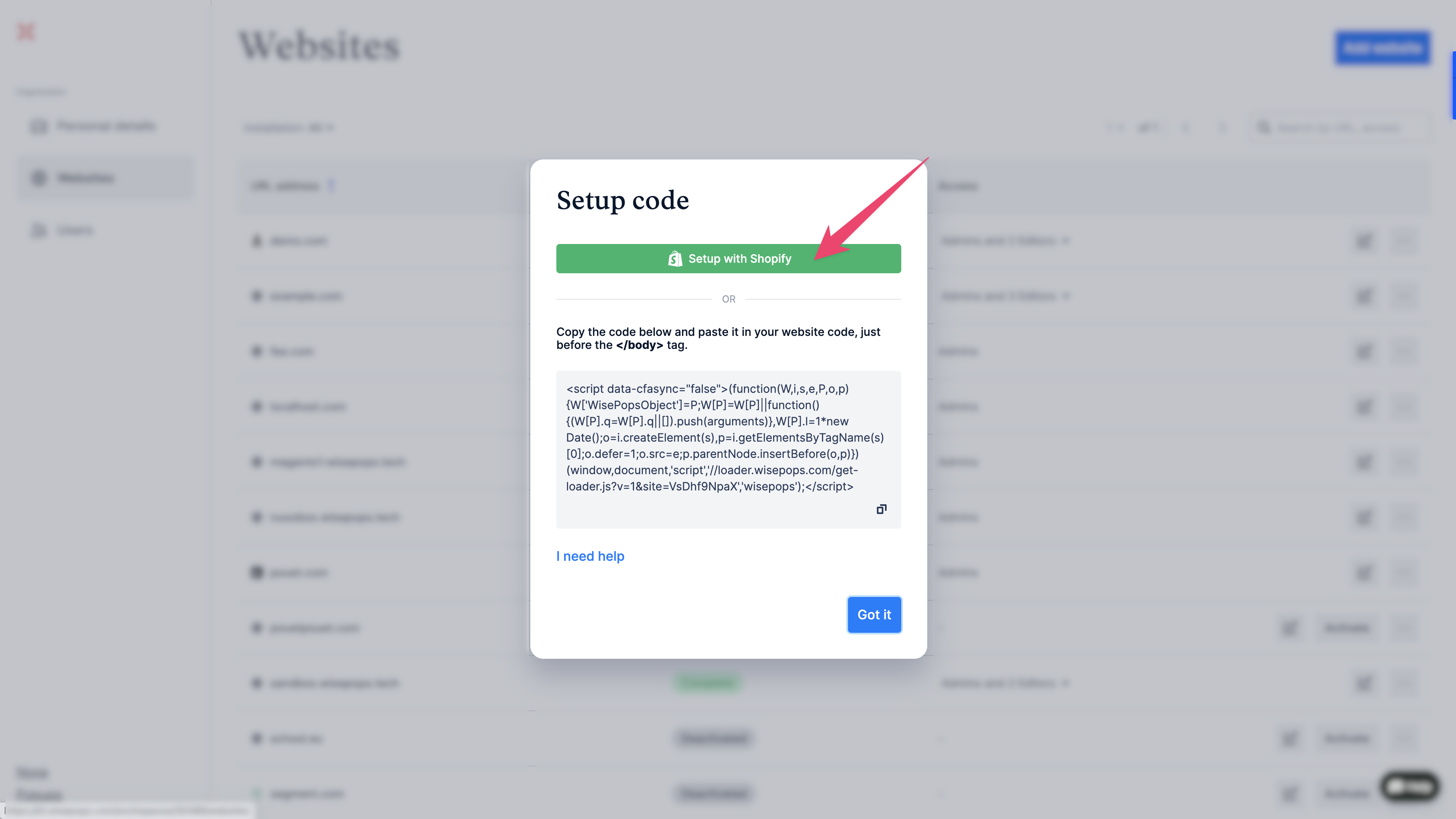 Step 4: Click Install app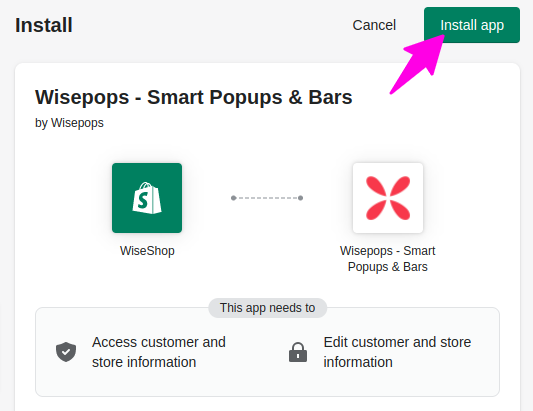 Step 5: You should be back on our app. A popup asks you to "Activate Wisepops" in your Shopify theme. Click "Activate Wisepops".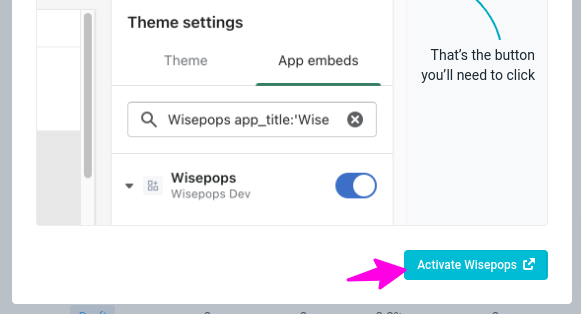 Step 6: Your Shopify theme editor is opened in a new tab. Click Save in the upper right corner.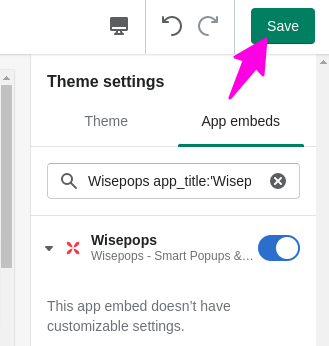 You're done! You can close the Shopify theme editor tab.
Still not seeing your popup? Check this troubleshooting guide.
How our Shopify app can help you
When installing our Shopify app in your store, the following happens:
Our setup code is added to your website.
We sync the leads we collect as Shopify customers. The following fields are synced: email, phone number, first name and last name.
We fire a custom event product-added-to-cart. Learn more
We set various custom properties to help you define targeting conditions on your Ecommerce data. Learn more
Don't hesitate to contact our support if you have any questions.