Understand how Wisepops billing works
Understand how Wisepops billing works
Updated by Lisa Fockens
Wisepops has six plans: 50k, 100k, 250k, 500k, 1M, and Enterprise. You can compare plans and learn more about pricing for each plan here.
You can be on either monthly or annual billing for each of these plans.
Monthly— pay on the same day each month, for as long as that subscription is active.
Annual— pay upfront for the entire year. Being on the yearly billing cycle will give you a discount compared to if you had opted for monthly billing. You'll enjoy two months free.
All plans are priced according to your traffic levels​
All Wisepops subscription plans are priced according to your monthly traffic levels. The billing is based on the total number of pageviews between all the sites you have added to your account.
There are no differences in features available on the different subscription plans. All the features are available on every plan.
What are pageviews?
A page view is every instance when someone views a page on a website. Each time a webpage is loaded or reloaded on your website, we count it as a pageview.
If you use Google Analytics, this is the same metric you'll find in the "Behavior" report: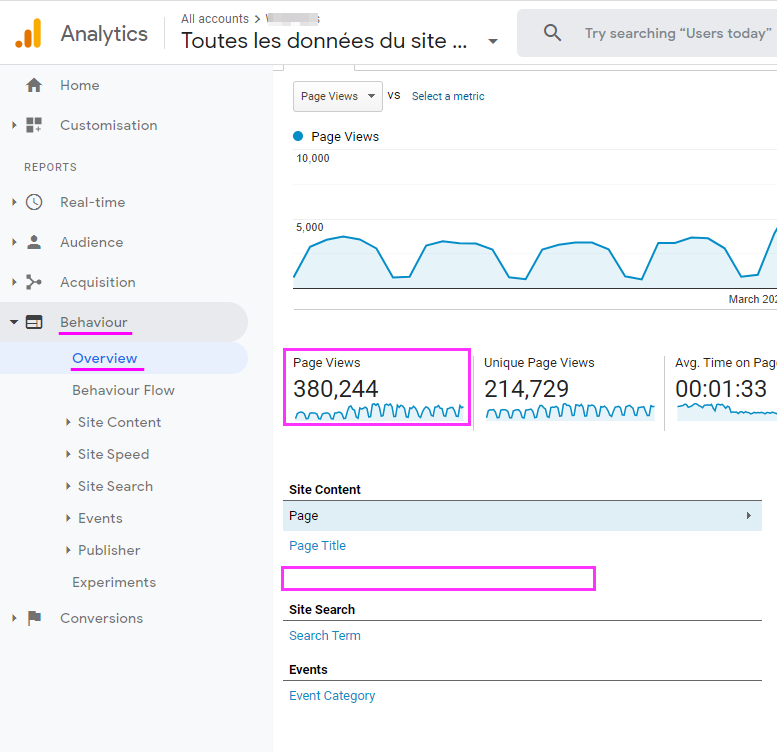 How is pageview calculated?
A pageview is counted when a webpage containing the Wisepops code is loaded during a browsing session.
We count a page view as whether or not a popup is displayed on the page.
Let's take an example. John visits your website. He lands on the homepage and navigates to the "Shoes" category. He then checks one product page before leaving. In this situation, we would count 3 pageviews.
Are pageviews counted even if there is no campaign displayed for a visitor?
Yes, we count all pageviews on a website whether or not a website visitor sees, clicks or interacts with a campaign.
What happens if I reach the pageview limit?
You can check your pageview usage at all times on your Wisepops Dashboard. 

You will be notified on the Dashboard when you reach your monthly pageview limit. You will also get email notifications about the approaching plan limit.
Please note that your campaigns will no longer be displayed on your website when you reach your monthly pageview limit. To resume displaying the campaigns, you must upgrade to a plan with a higher pageview limit, or wait for the quota to reset, that is, every first day of the month.
Note that you can switch your plans (upgrade or downgrade) anytime during your billing cycle. All changes are
prorated
.
How will I calculate my monthly pageviews? 
You can sign up for a plan based on an approximate estimation of your website's page views. Once the Wisepops code is installed on your website, we will track your pageviews and display them on your Wisepops Dashboard. 
To get a rough estimate of your monthly pageviews, you may check any analytics tool. For Google Analytics, follow the steps below:
Log into your Google Analytics account.
Click on Audience from the left-side panel, then select Overview. 
Set the date range to one month. (Choose a high-traffic month).
Scroll down, and you can see the Pageviews of your website for that month.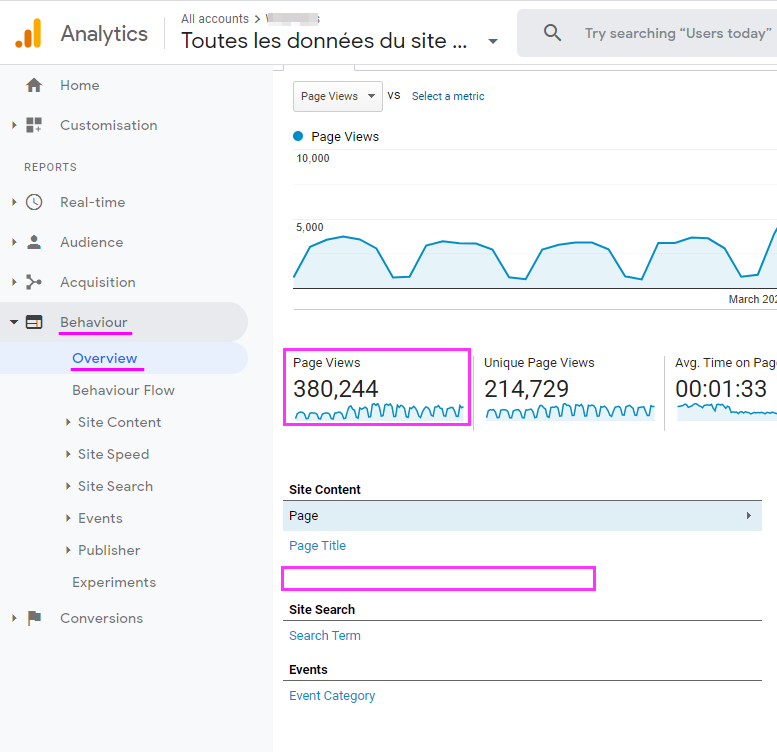 If you have any questions about pricing or billing, please get in touch with us.