How to create a lead magnet with Wisepops
How to create a lead magnet with Wisepops
Updated by Lisa Fockens
In the world of digital marketing, a lead magnet is an excellent strategy to capture the attention of your website visitors. It's a downloadable piece of content that you offer in exchange for their contact information, such as an email address.
This step-by-step guide will show you how to set up a lead magnet using Wisepops for your campaign form.
Prerequisites
Before we get started, ensure you have:
A PDF or other file to serve as your lead magnet
Access to your online media library
Access to Wisepops campaign builder
Important Note: Lead Magnets can be seamlessly integrated into all Wisepops campaigns formats including popups, bars, embeds, and notifications. For the sake of this tutorial we will use the popup format.
Step 1: Prepare Your Lead Magnet
Start by uploading the file you want to use as your lead magnet to your online media library. This will create a unique URL for your file.
Go to your online media library.
Select the option to 'Upload a new file.'
Choose the desired file from your local storage and upload it.
After uploading, copy the unique URL generated for your file.
Step 2: Configure Your Campaign Form
Next, access the Wisepops campaign builder and select your sign-up form element.
Open Wisepops campaign builder either by creating a new campaign or picking an existing one. Then locate and click on your sign-up form element.
Navigate to the "Button" tab from the left panel.
In the dropdown menu labeled "Select Action", choose the "Show next step" option.
This action will create a second step, which will serve as your confirmation message.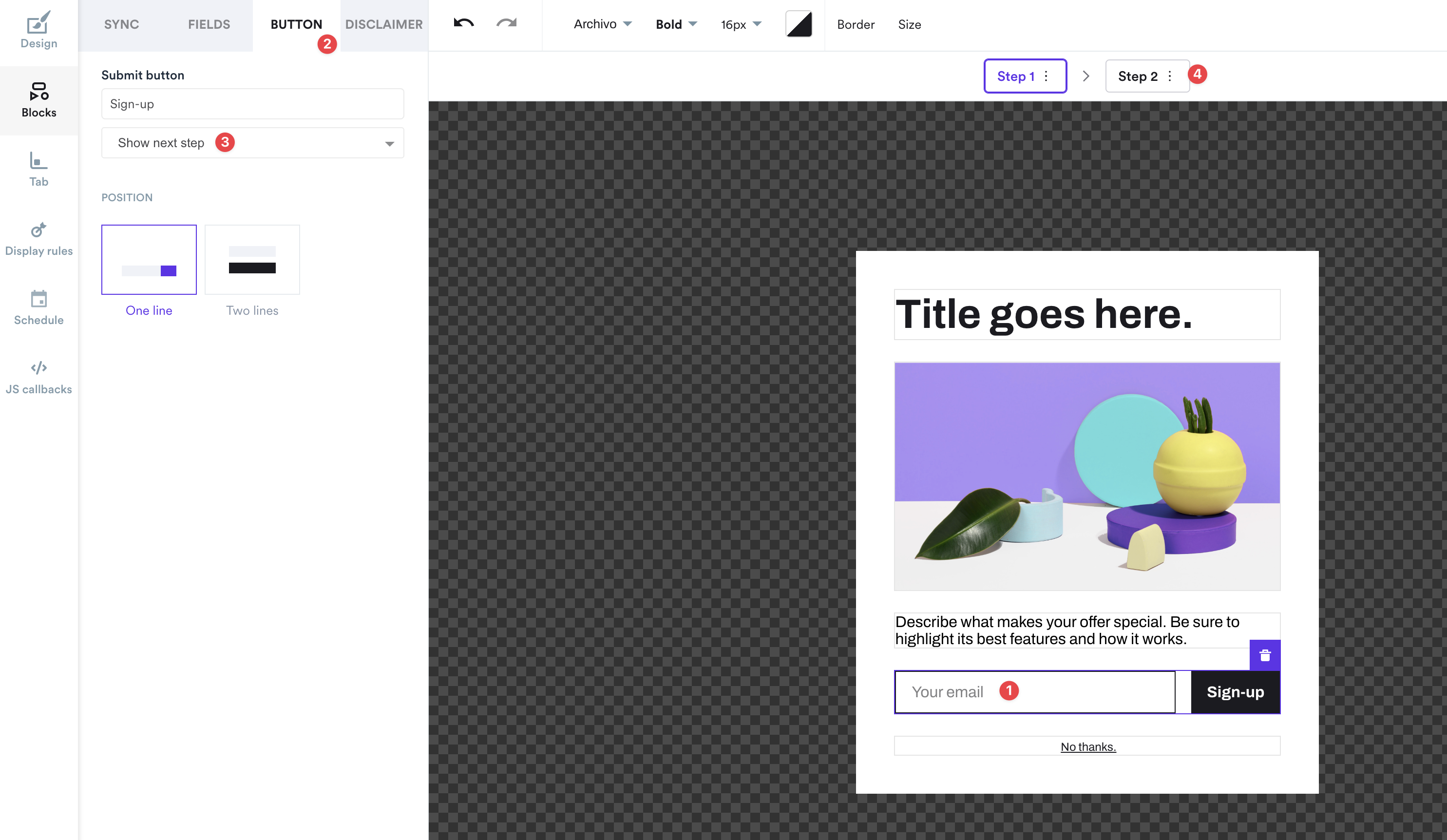 Step 3: Link Your Lead Magnet
Lastly, associate the URL of your recently uploaded lead magnet with the appropriate call to action.
In the thank you or confirmation message, add a CTA block where you'll link your lead magnet.
Click on the call to action to open its settings
From the call to action settings in the left panel, choose the "Load New Page" option in the dropdown menu labeled "Select Action".
Paste the copied URL into the designated box.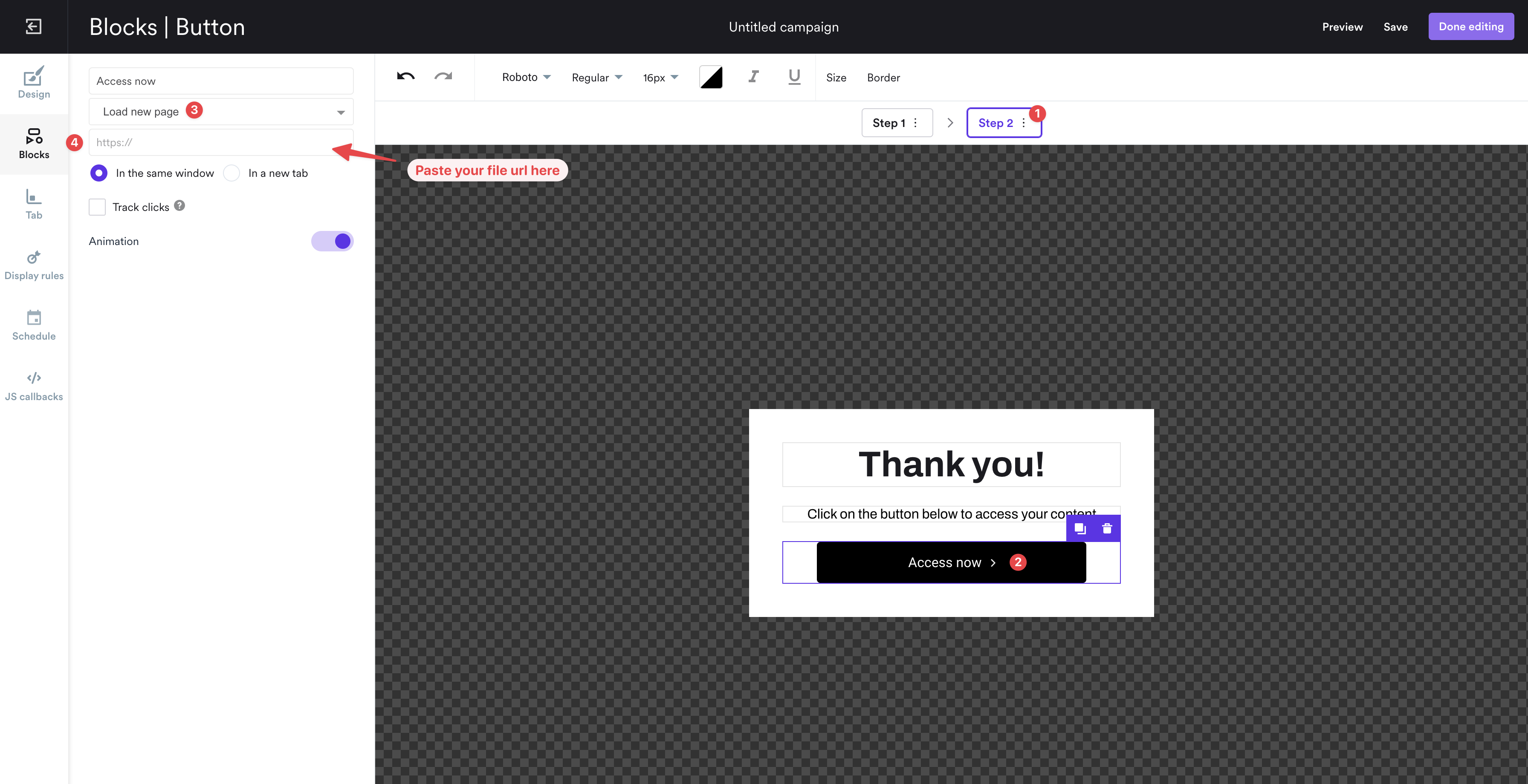 Save your changes.
Congratulations! You have successfully set up a lead magnet in your campaign form. This should enhance your lead generation strategy significantly.
Happy lead generating!