Create your first notification
Create your first notification
Updated by Lisa Fockens
Are you ready to create your first notification with Wisepops?
From your Wisepops dashboard, go to Notifications
Then click on the purple Create Campaign button in the top right corner or middle of the screen to create a new notification.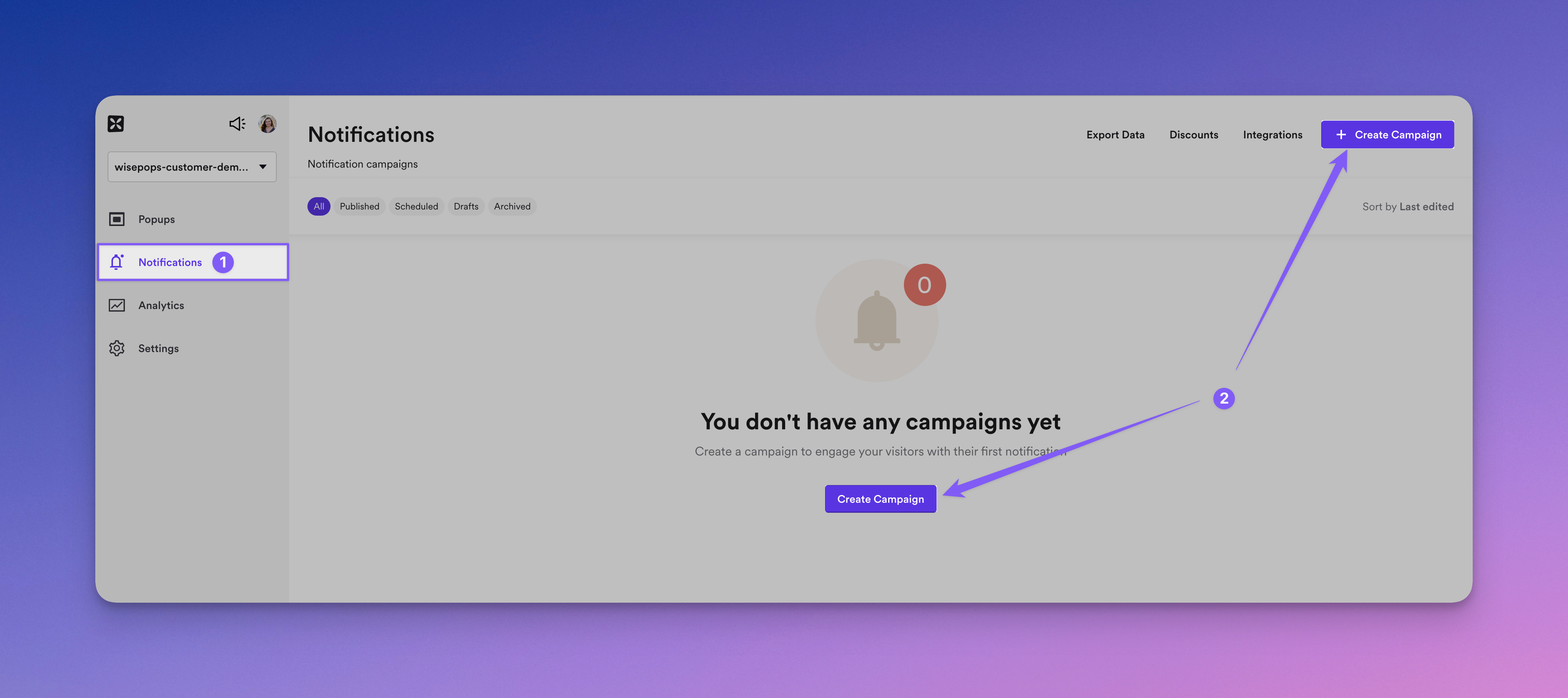 You can start from one of our pre-built campaigns or a blank canvas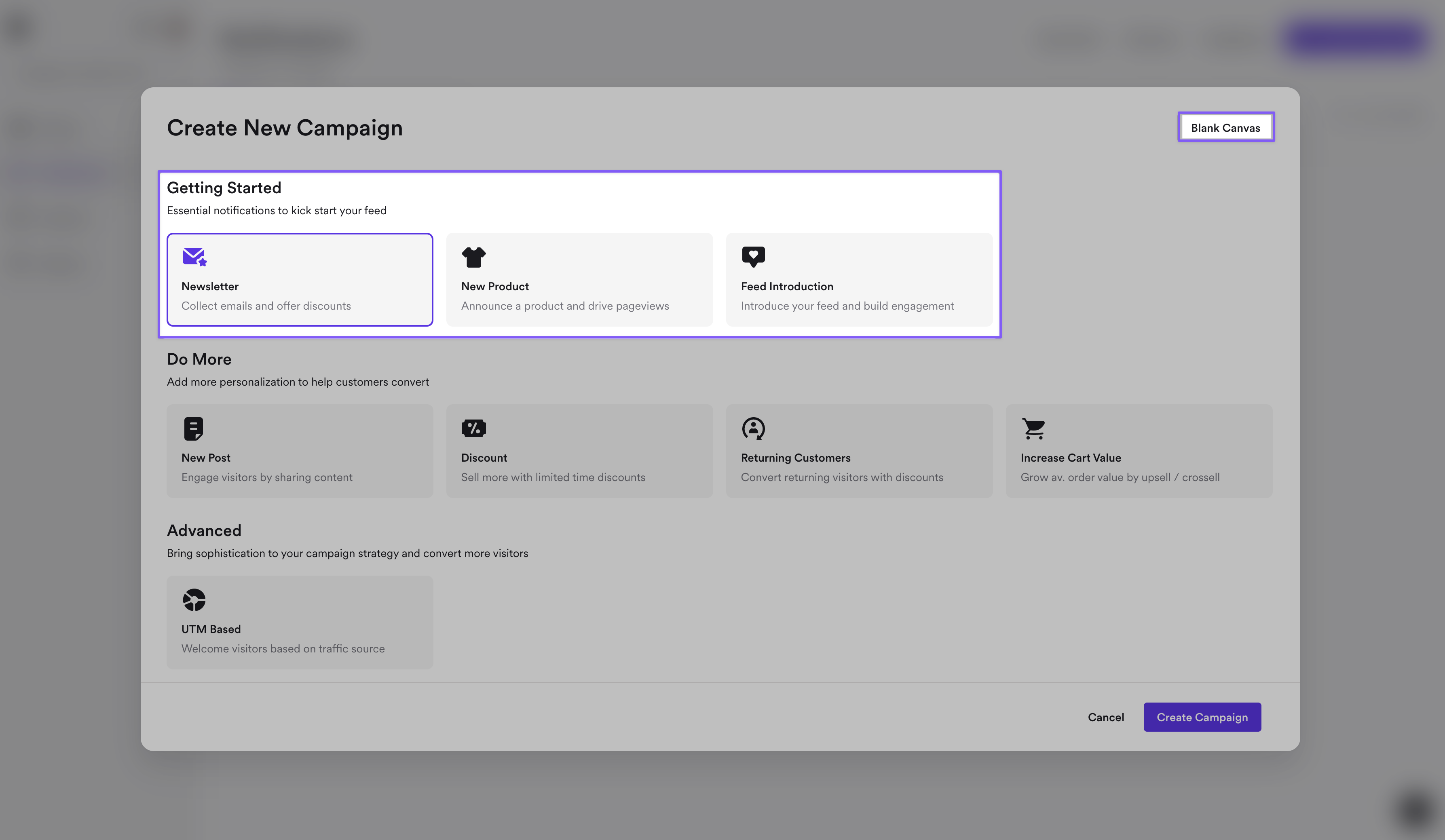 Configure the notification teaser by adding an image and a title

Then configure the message that appears when the teaser is clicked.
You can add an image or gif, a text and a Call to Action.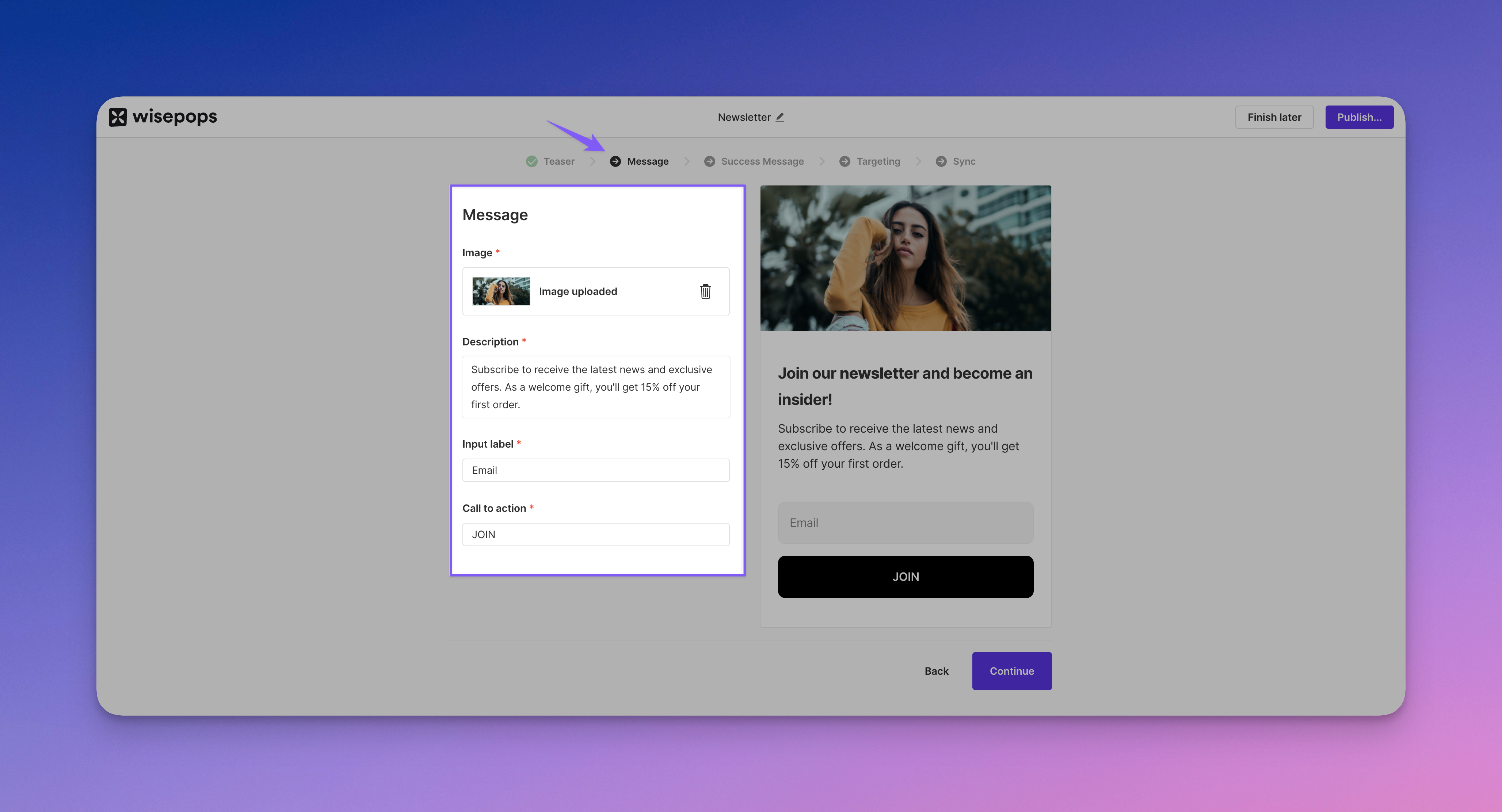 In the example above, the template chosen was for email collection, so the message page automatically comes with an email input field. Other call-to-actions include redirecting the visitor to a different page or closing the notification.
Also unique to email collection campaigns is the Success Message step. Here you can offer your thanks and even a discount if you want.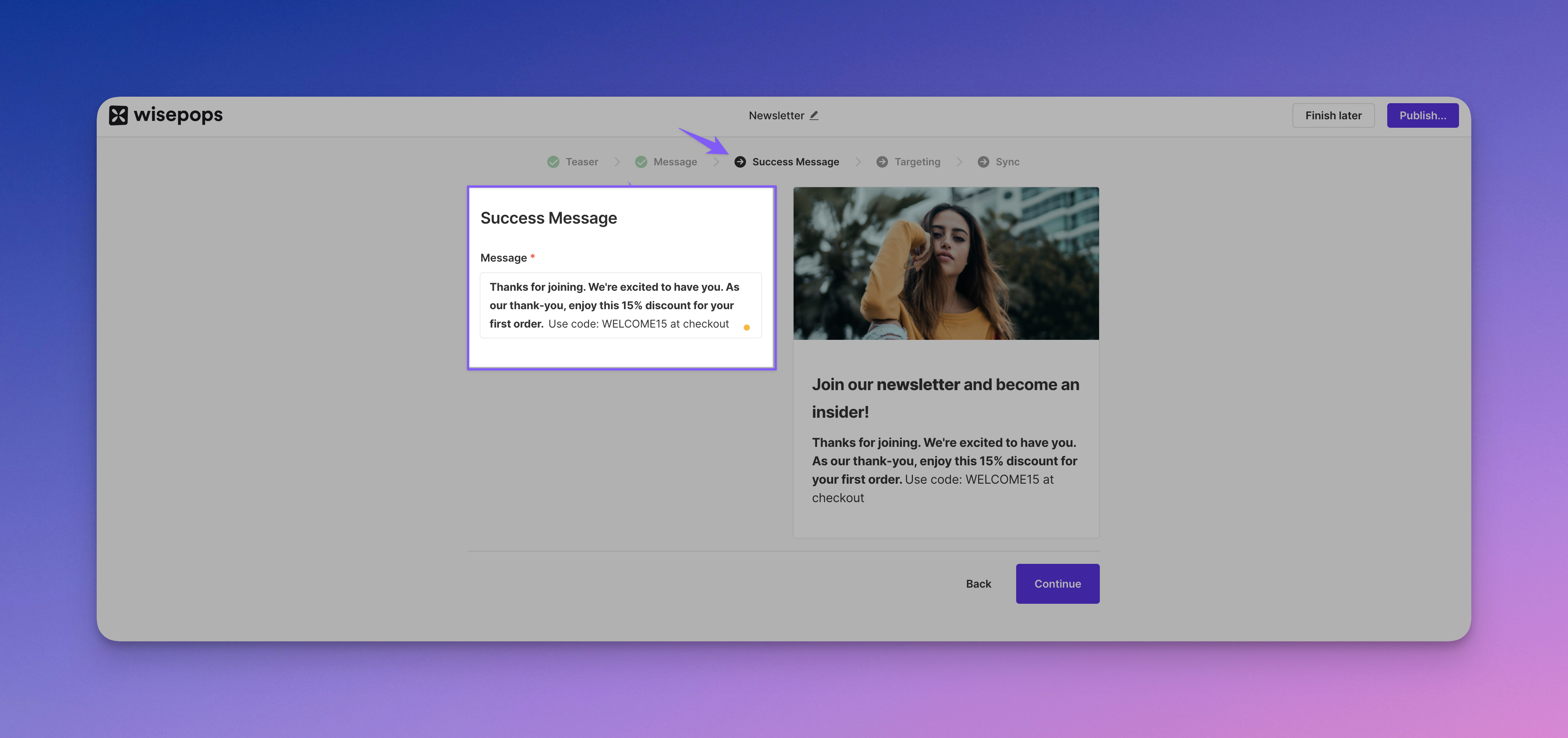 You can optionally add some targeting rules to target a specific segment of your audience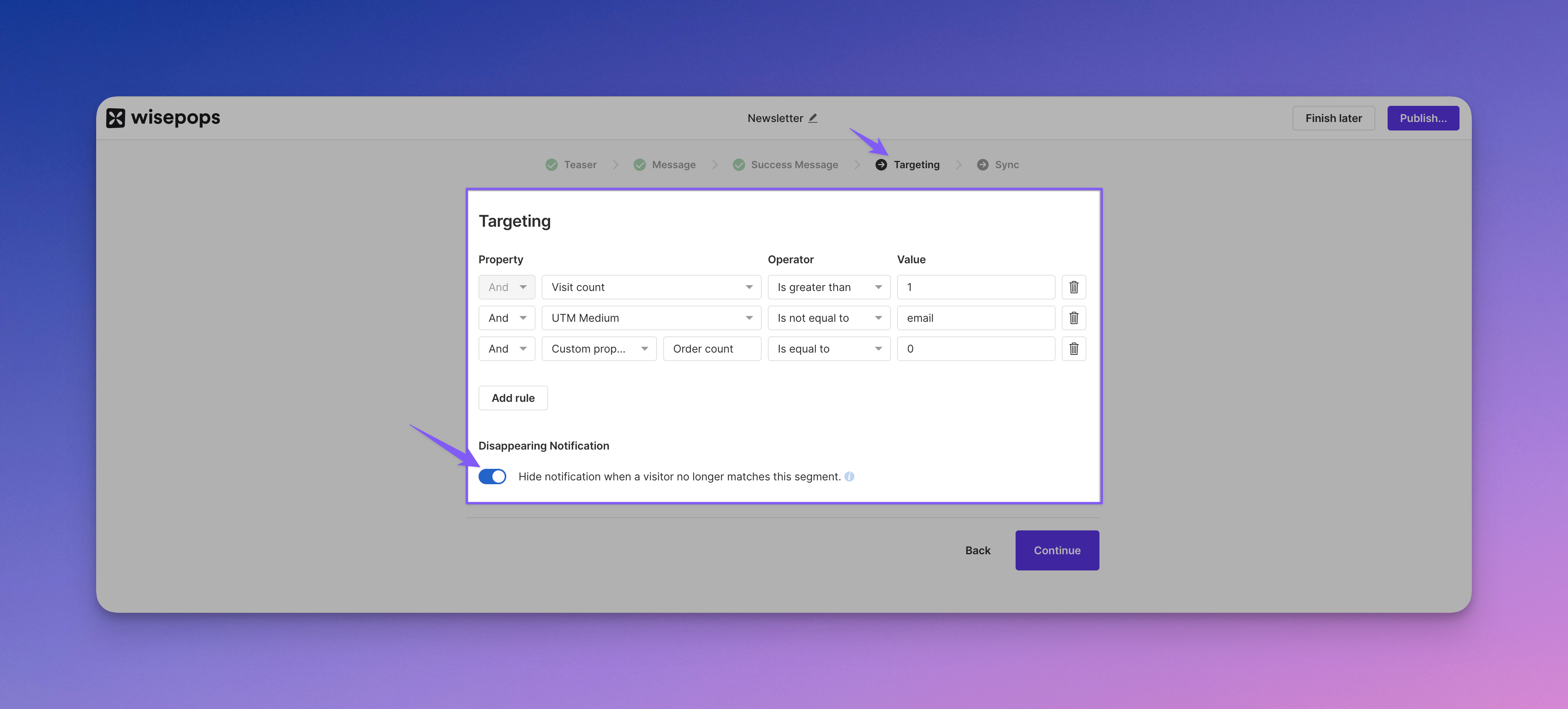 Sometimes it might be necessary not to show a notification for those visitors who don't meet the set conditions anymore. Using the Disappearing Notification option will allow you to hide a notification if conditions are not met anymore.

Let's say your notification should appear only for visitors who haven't placed an order yet. In that case the notification will appear, but when the visitors place an order, it'll be hidden.
If you are collecting emails, you can synchronize Wisepops with your ESP using our native Klaviyo integration or Zapier.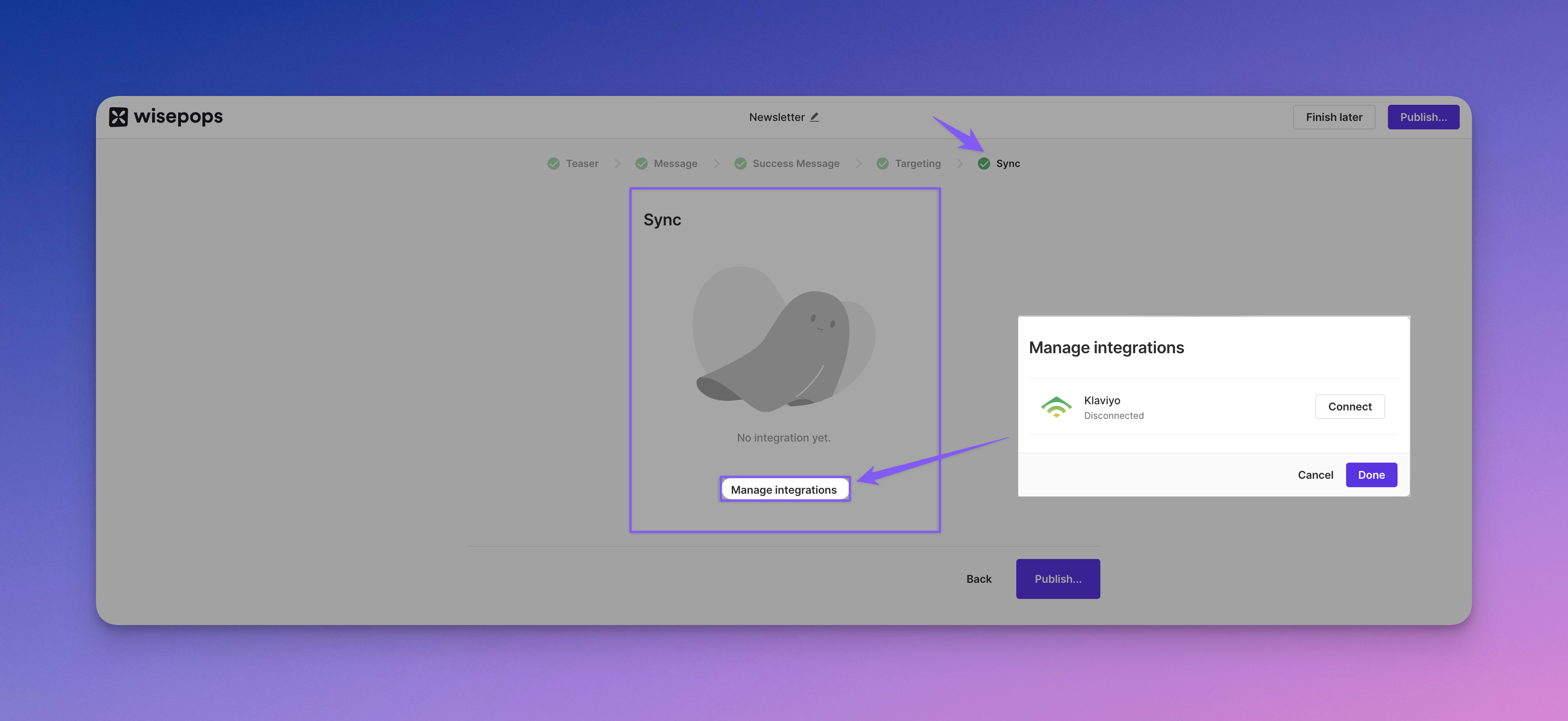 After you're finished, you can save it as a draft, publish right away, or schedule it.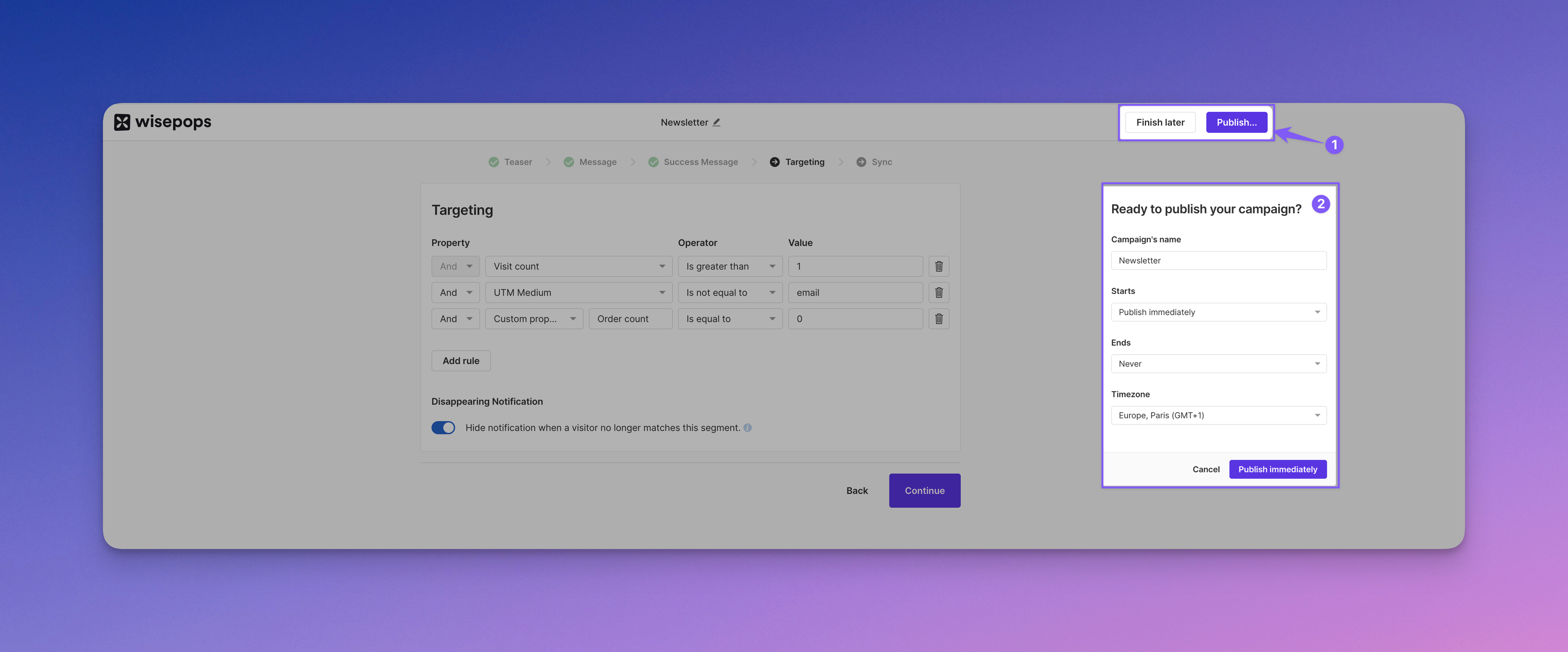 To see the notification live, you'll have to meet the audience requirement you set and make sure Wisepops tracking code has been added to your site.
Extra resources: