Create your first Onsite Notification campaign: A Step-by-Step guide
Create your first Onsite Notification campaign: A Step-by-Step guide
Updated by Lisa Fockens
Onsite notifications, a key feature of Wisepops, are an effective way to engage your website visitors.
These notifications can highlight special offers, announce new content, collect visitor information, and more. They provide timely, relevant messages without disrupting the user experience. With the notification feed, you can maintain a steady stream of communication, enhancing user engagement.
Ready to create your first notification campaign? Here's how.
Step 1: Create a Notification Campaign
Go to 'Notifications' on your Wisepops dashboard.
Click 'Create Campaign'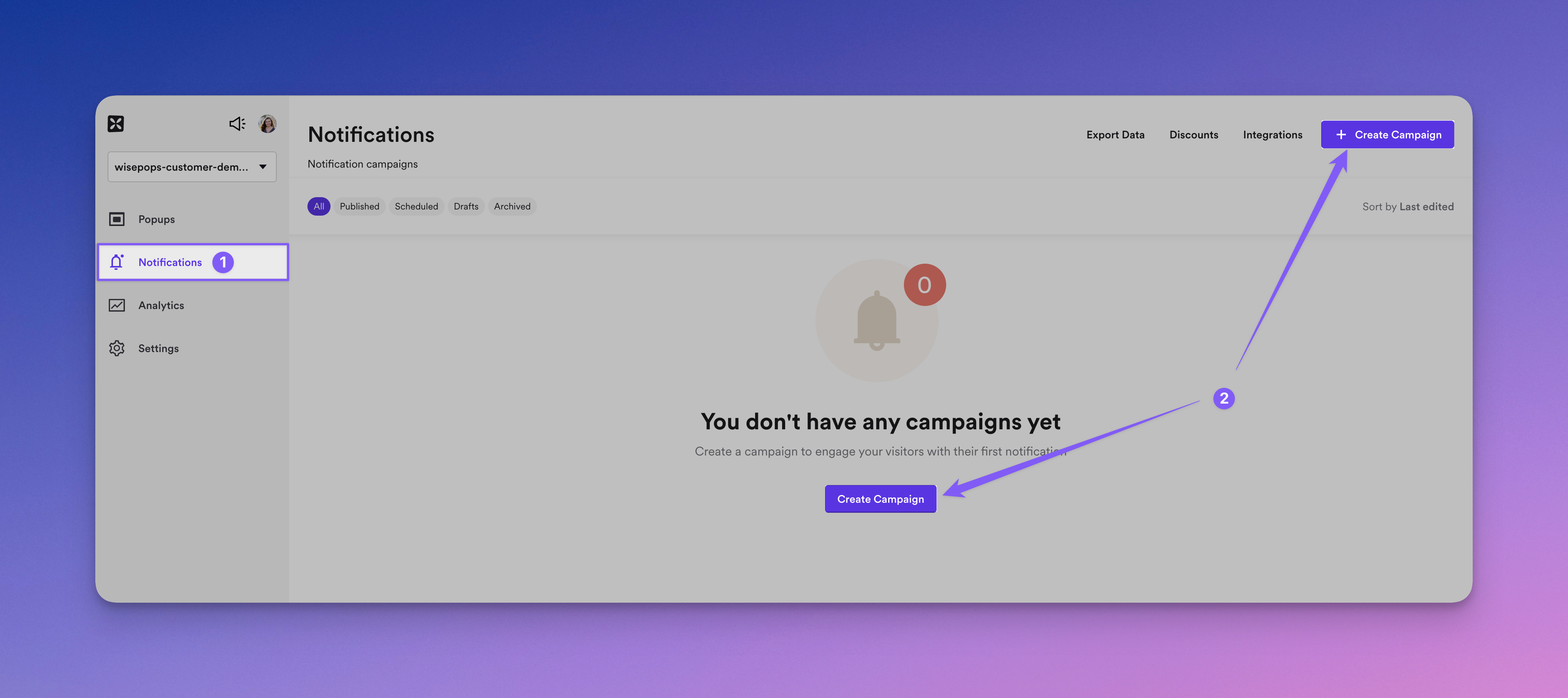 Choose from our pre-built campaigns or start with a blank canvas.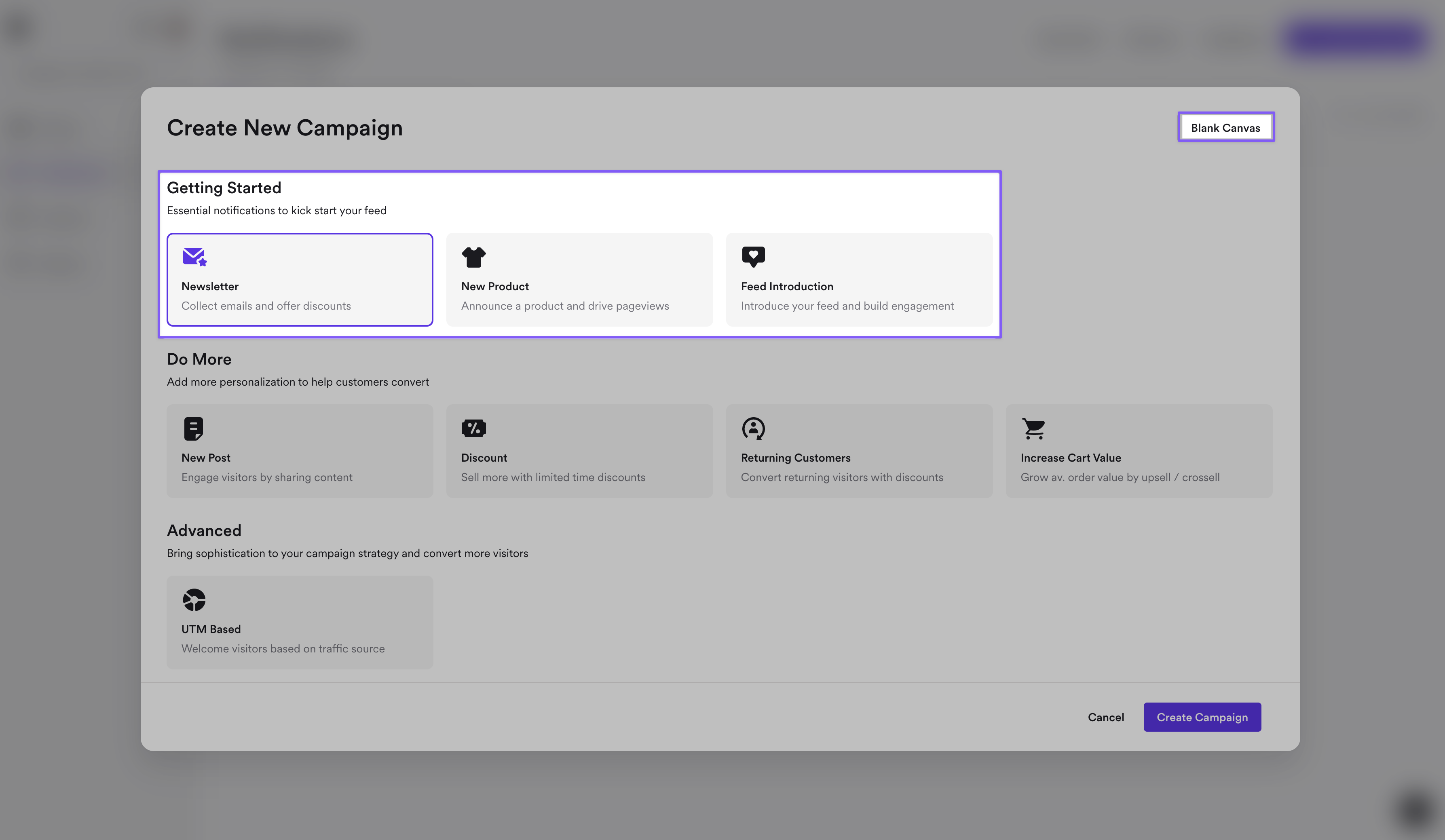 Step 2: Configure your Notification Teaser
Create a captivating teaser with an engaging image and title.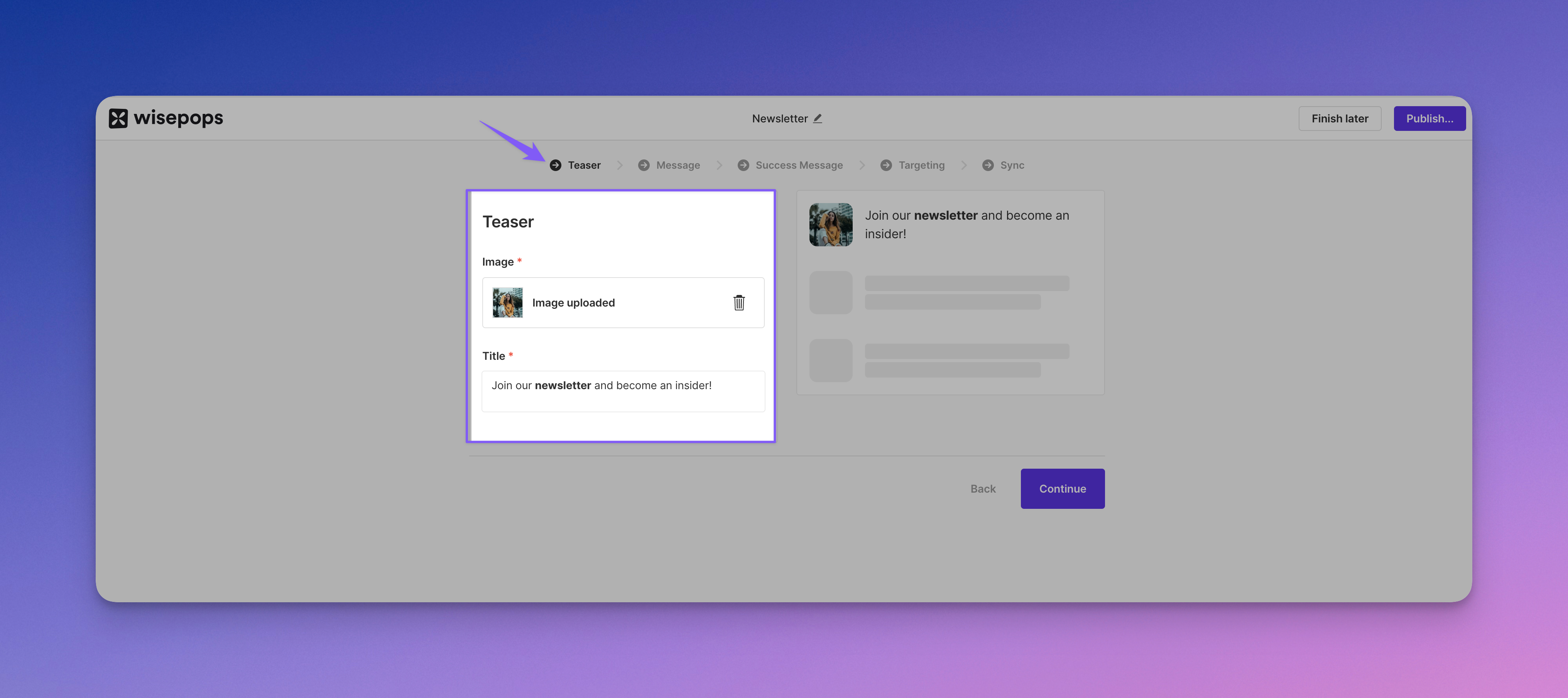 Step 3: Set up your message
Design your message to appear once the teaser is clicked. This can include an image or gif, text, and a Call-to-Action (CTA).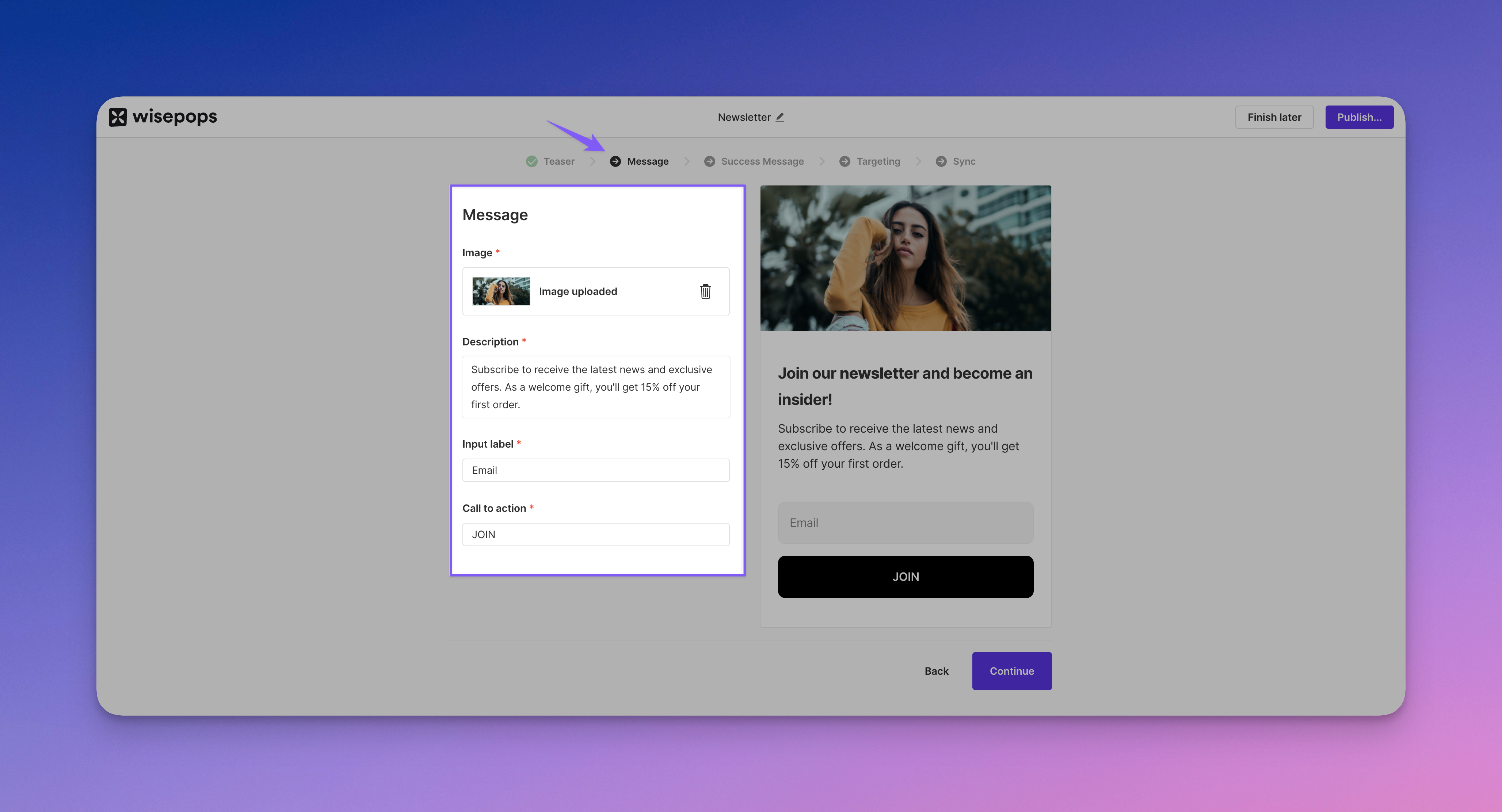 In the example above, the template chosen was for email collection, so the message page automatically comes with an email input field. Other call-to-actions include redirecting the visitor to a different page or closing the notification.
Also unique to email collection campaigns is the Success Message step. Here you can offer your thanks and even a discount if you want.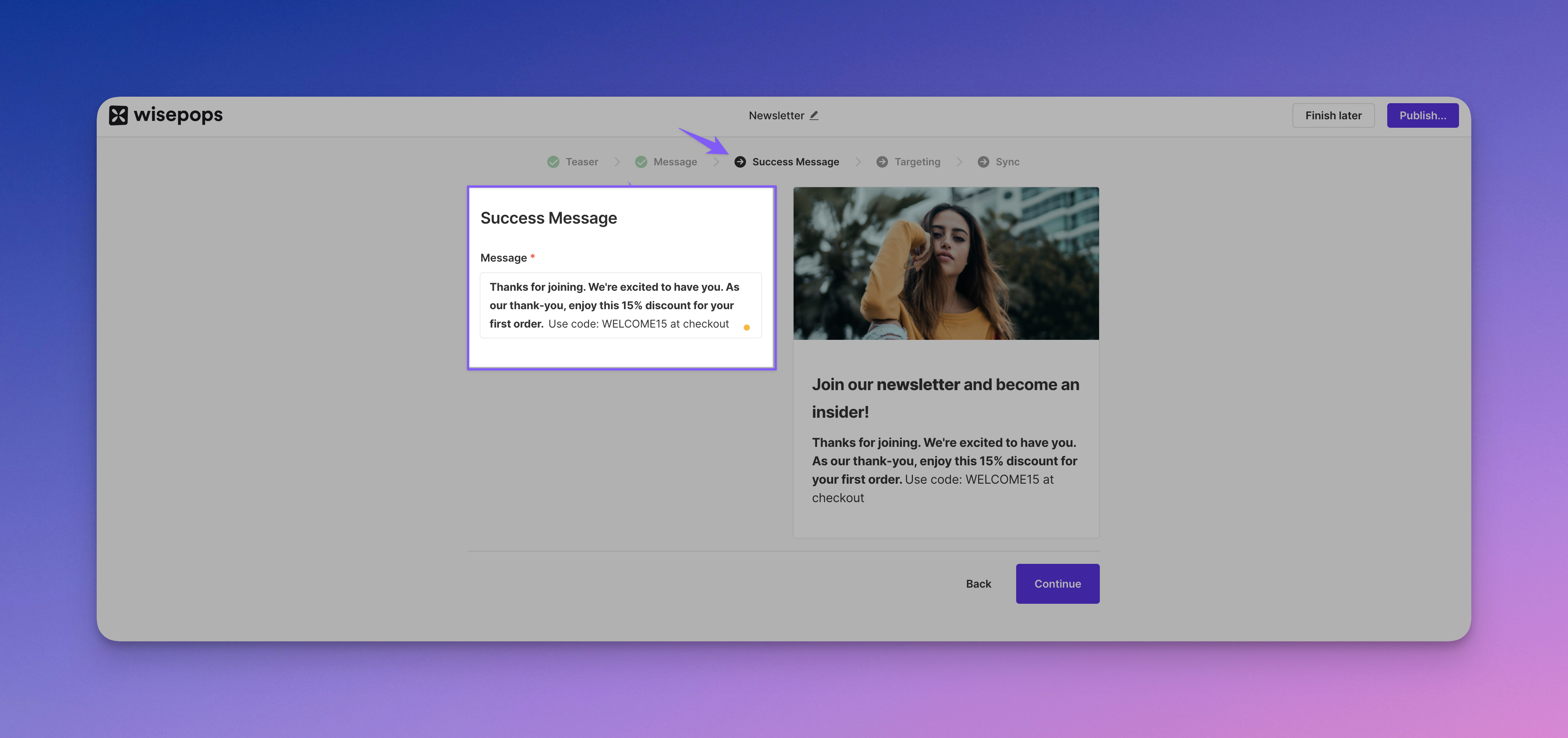 Step 4: Define your Audience
Add targeting rules to reach specific segments of your audience.
You can optionally make your notification persistent by using the toggle.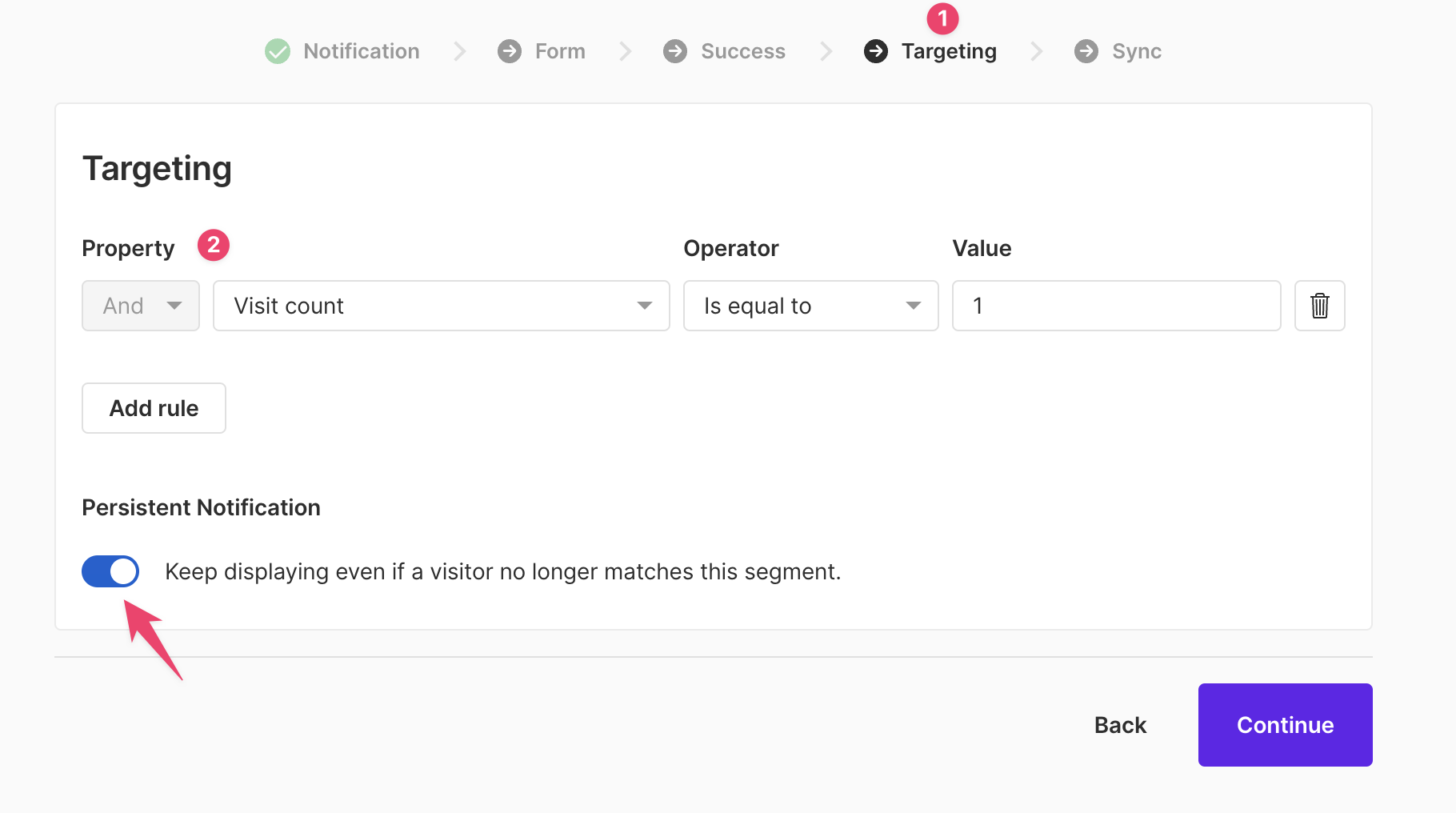 Step 6: Sync with your ESP
If collecting emails, sync Wisepops with your Email Service Provider (ESP) using our native Klaviyo integration or Zapier.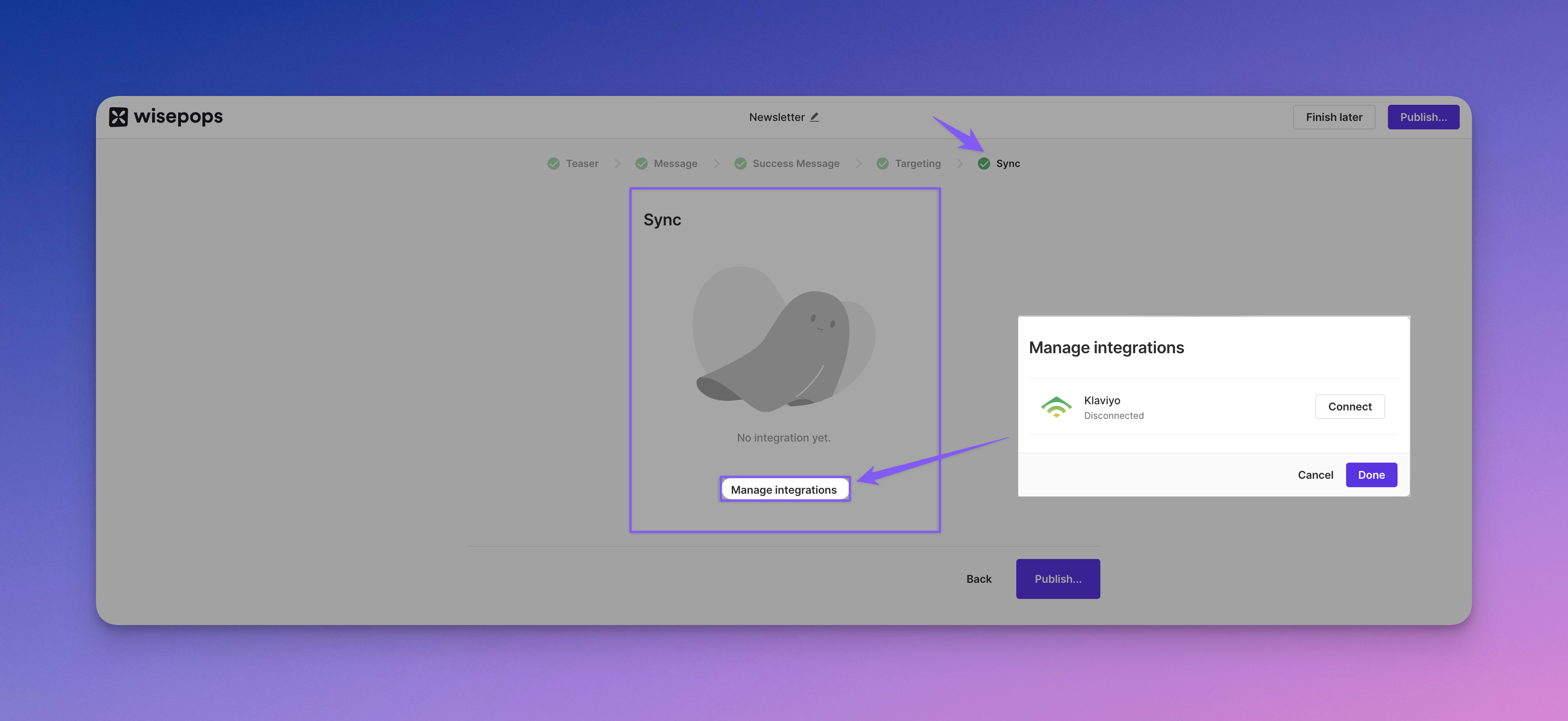 Step 7: Publish your Notification
Finalize your campaign by saving it as a draft, publishing immediately, or scheduling it for later.
Ensure you meet the audience requirements and that the Wisepops tracking code has been added to your site to preview your notification live. Now, you're all set to create engaging onsite notifications with Wisepops!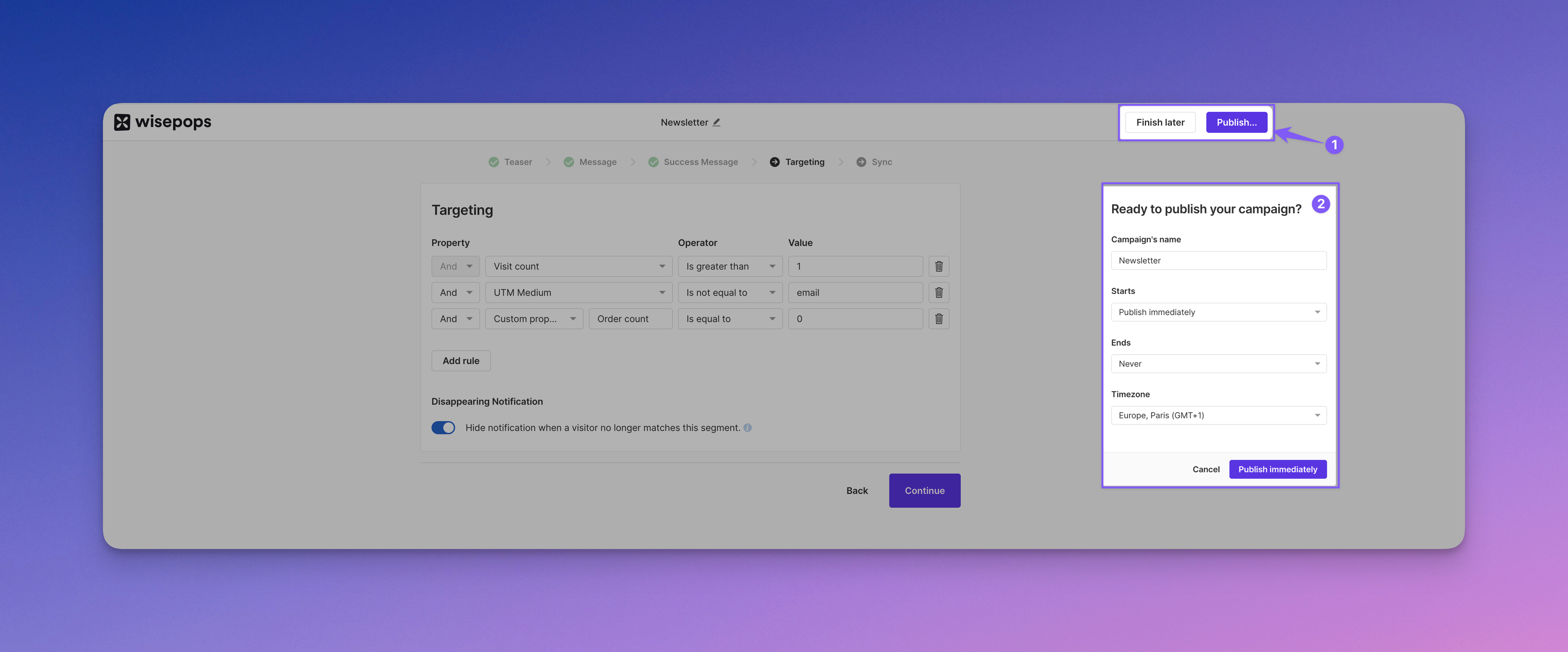 If you have any questions, please get in touch.