Integrate Wisepops with Attentive Using Zapier
Integrate Wisepops with Attentive Using Zapier
Updated by Lisa Fockens
This guide will help you integrate Attentive and Wisepops effectively. Follow these steps to ensure a successful integration.
Step 1: Design Your Wisepops Popup
Log into your Wisepops account.
Click on "Create a new popup".
Customize your popup design.
Keep in mind that Attentive requires the inclusion of legal terms to comply with various regulations. This might affect the minimalistic and visually appealing design you intended, but it's necessary for compliance purposes.
Step 2: Validate Legal Requirements and Get a Creative ID
Contact the Attentive team to discuss the legal requirements of your Wisepops popup. Attentive provides template legal language for SMS sign-up units designed with legal and carrier requirements in mind
Request a Creative ID from the Attentive team. This ID is important for the integration process.
Step 3: Create a Zap with New Sign up Collect
Log into your Zapier account.
Click on "Make a Zap".
Choose Wisepops as the trigger app and select "New Sign up Collect" as the trigger event.
Connect your Wisepops account to Zapier. You can refer to the Image below to see where the integration takes place on Wisepops.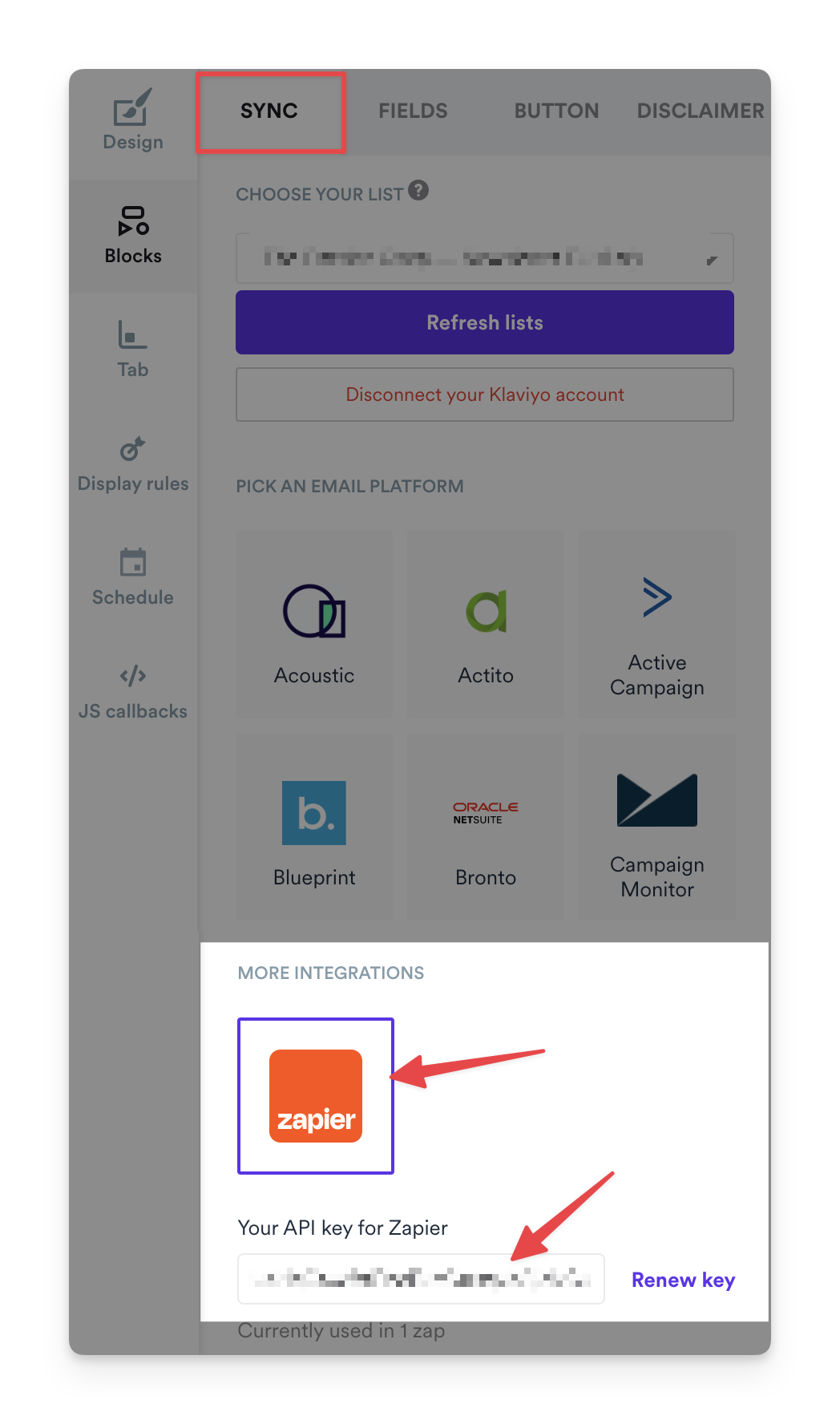 Step 4: Fill Out All Relevant Fields in Zapier
Choose Attentive as the action app.
Connect your Attentive account to Zapier.
Select an appropriate action event related to the data collected via the Wisepops popup.
Input all necessary fields, including the Creative ID from Attentive.
Test your action.
It's important to note that for the test to work, you must use a phone number with the correct prefix for the country of the Attentive account. For example, if your Attentive account is a UK account, you must use a UK phone number for the test.
Remember, it's also possible to offer a discount in the first email and ensure this is set up on the Attentive side.
Please see below the SMS with double opt-in.