Adding a delay to your popup
Adding a delay to your popup
Updated by Lisa Fockens
Four of the popup triggers available in the Wisepops builder can be combined with a delay:
Landing
Exit
Scroll
Custom event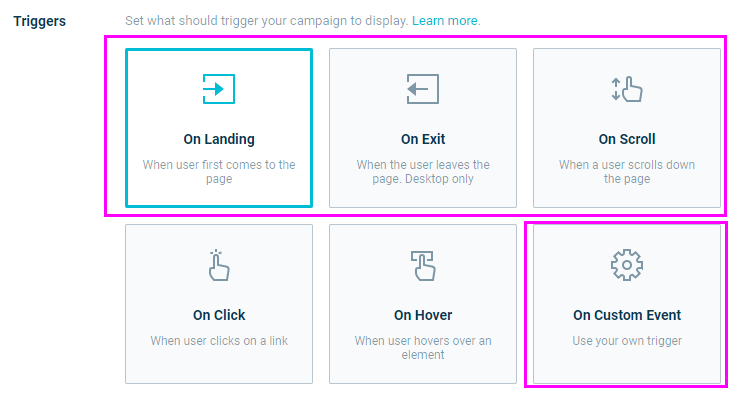 There are two types of delays:
Time delay: In this case, we wait for the number of seconds you set before displaying your popup.
Page delay: In this case, we don't display the popup until a visitor has visited a specified number of pages
Here are a few examples.
Fire a popup on the second page viewed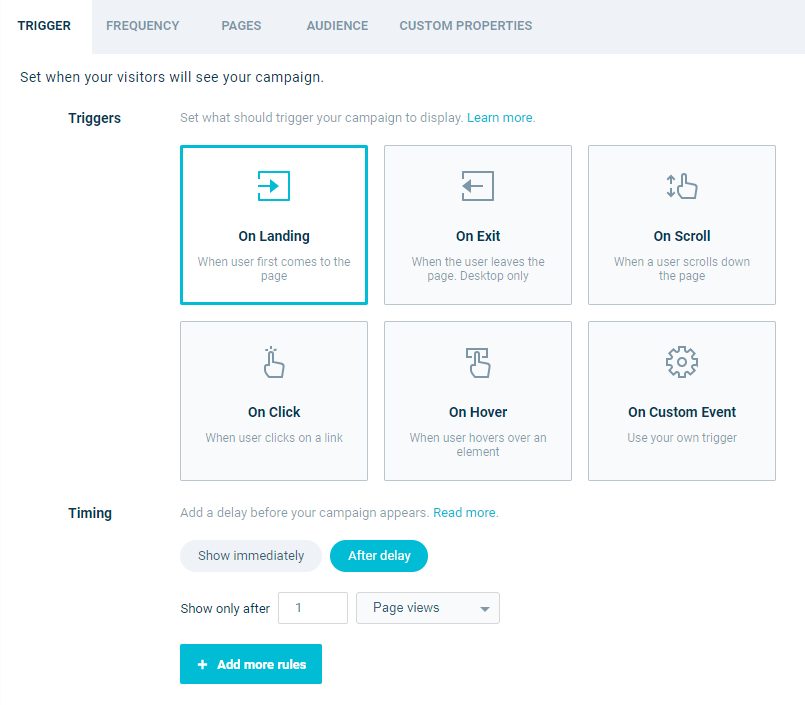 Fire a popup when the user has been on the page more than ten seconds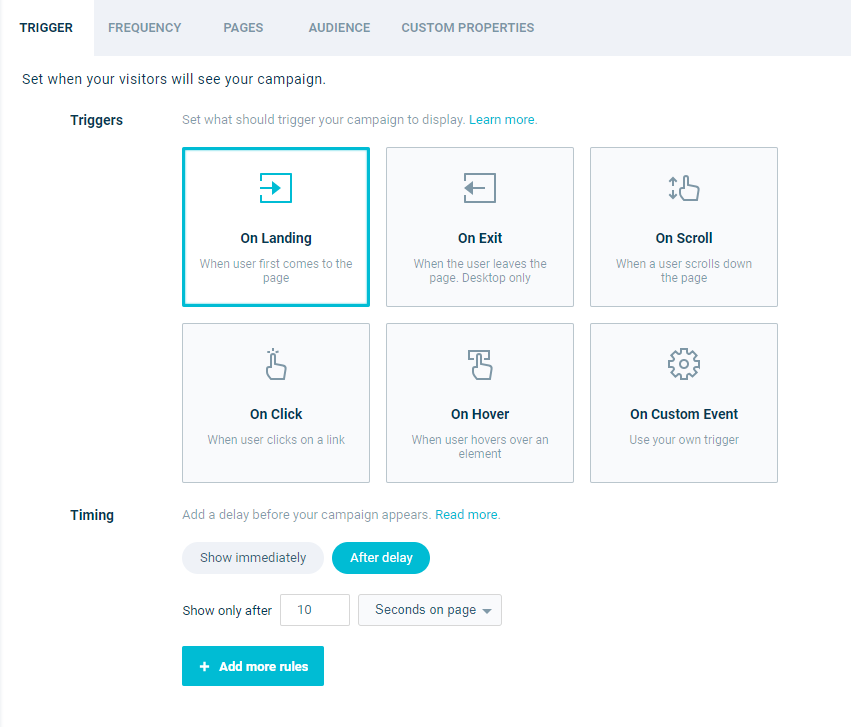 Note: If the user navigates to a new page before the end of the delay, we reset the delay. For example, a delay of 10 seconds was set. After 7 seconds on page A, the user opens page B. She will see the popup after 10 seconds on page B.
Fire a popup when the user exits after visiting three pages or spending more than 15 seconds on the same page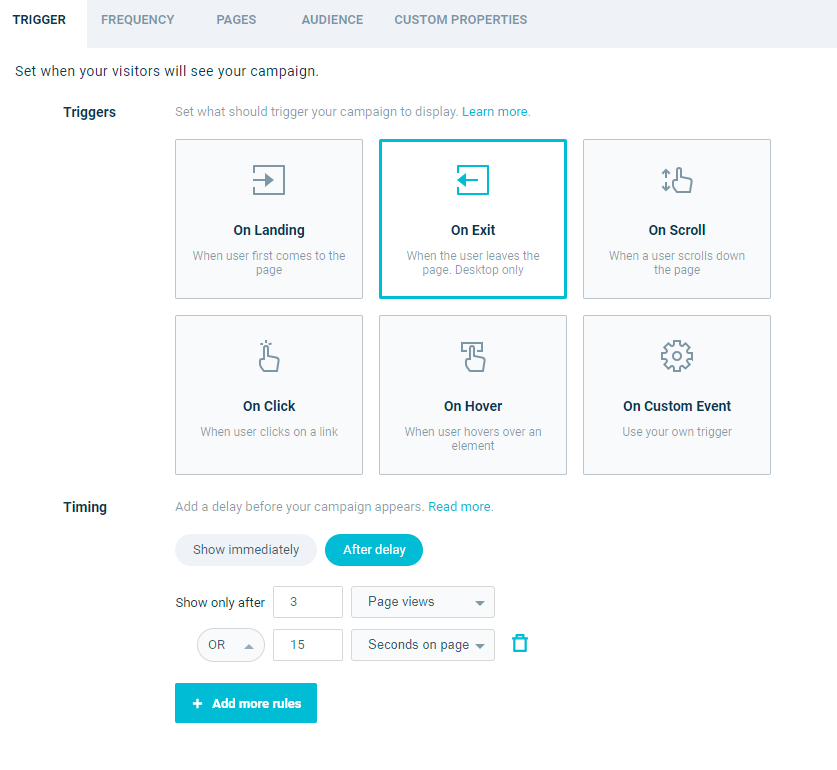 Don't hesitate to contact us if you have any questions.
Not seeing your popup on your website? Try these tips.