Connect Wisepops with Ometria
Connect Wisepops with Ometria
Updated by Lisa Fockens
To automatically send your new email leads to Ometria, just follow these steps:
Step 1: log in to your Ometria account.
Step 2: in the upper right menu, select "Settings"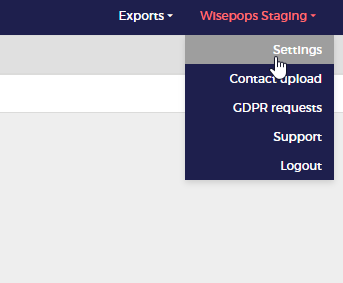 Step 3: click on "API keys"

Step 4: if you have an existing API key, copy it. If you don't have one yet, click on "New API key"
Step 5: Log in to your Wisepops account.
Step 6: Open or create a popup with a sign-up form.
Step 7: Click on your sign-up form.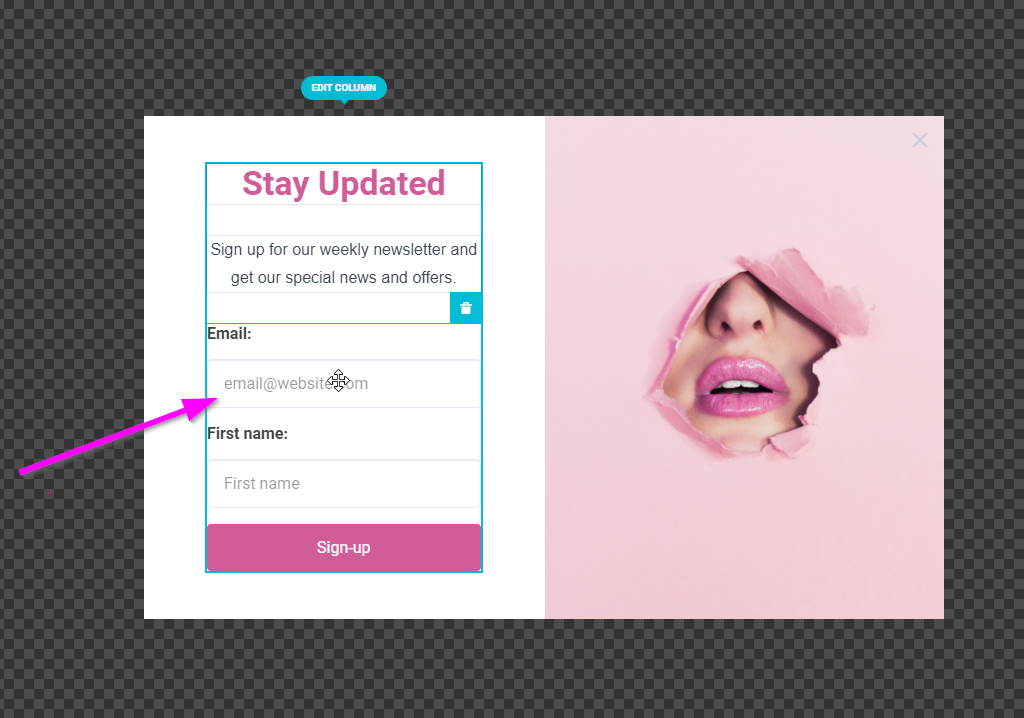 Step 8: In the left menu, click on Sync, then on the Ometria icon: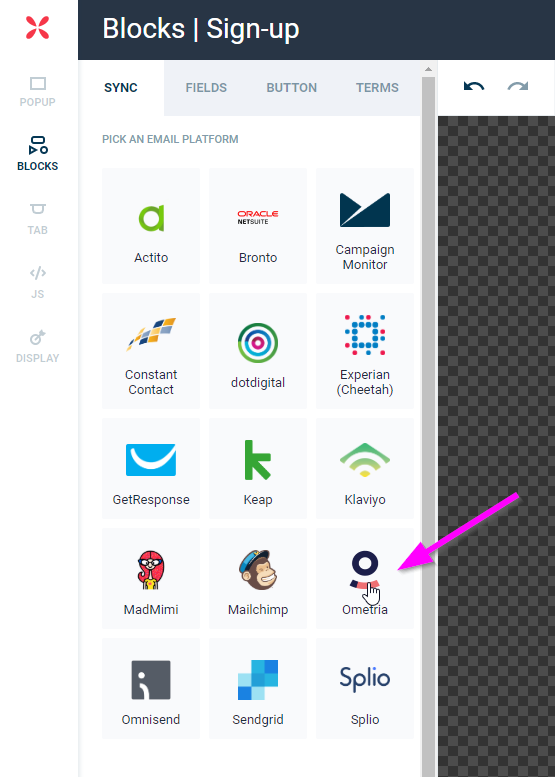 Step 9: Paste your API key in the popup window and click "Submit"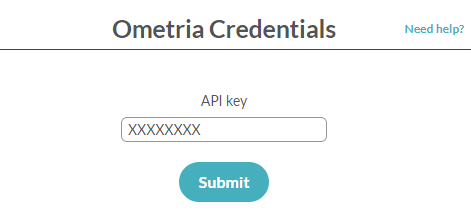 Step 10: In the "list" menu, choose which list you'd like new subscribers to join: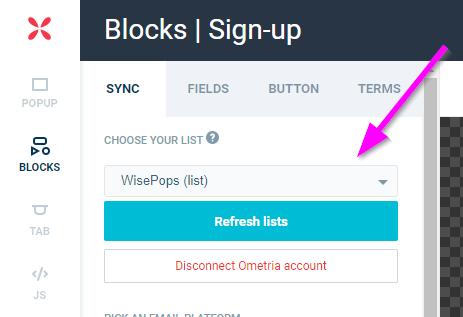 And voila!

How data is synced with Ometria
The following Wisepops' fields are automatically mapped to Ometria's fields:
Email
Phone
First name
Last name
When using other fields, you can choose how to sync the data with Ometria. The "Merge with" dropdown contains default Ometria's fields. You can also use Ometria's custom fields - they aren't listed in the dropdown, but you can type their name.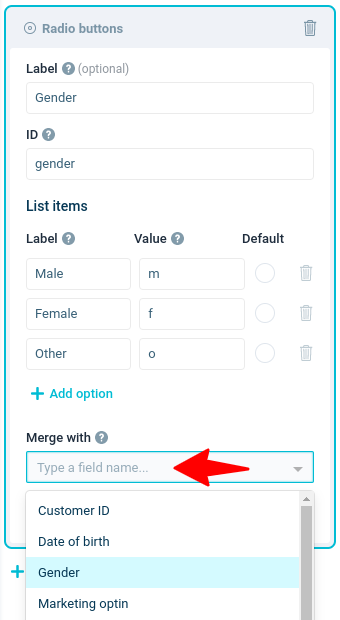 Each synced lead also has the following Ometria's properties:
@collection: Set to wisepops
country_id: Set to the detected visitor location
marketing_optin: Set to EXPLICITLY_OPTEDIN - This default can be changed by mapping a field​.