How to prioritize and pin a notification at the top of your Notification Feed
How to prioritize and pin a notification at the top of your Notification Feed
Updated by Lisa Fockens
Wisepops provides a feature that allows you to prioritize one specific notification campaign so it appears at the top of your notification feed. This is particularly beneficial when you want to ensure certain information gains maximum visibility among your website visitors. Here's how you can do this:
Access your Wisepops dashboard and proceed to the Notifications section which lists all your notifications campaigns.
Choose the Notification campaign you wish to prioritize and click on the arrow next to it, on the right.
From the dropdown menu that appears, select "Prioritize".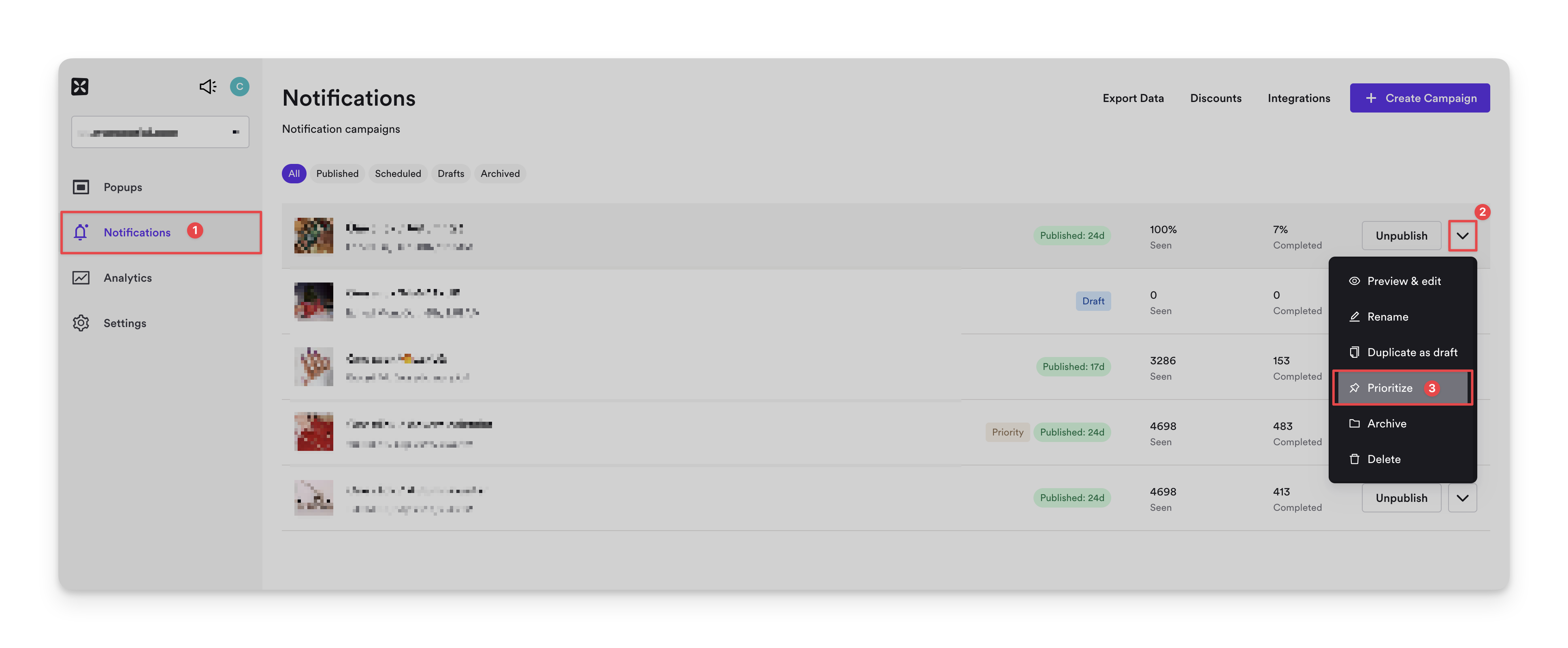 A modal window will appear, giving you two options: "always stays on top of the feed" or "stays on top of feed until seen". Choose your preferred option based on your campaign requirements.
Your prioritized notification should now be pinned at the top of your feed.
Remember, only one notification campaign can be prioritized and pinned at a time. This ensures that your most critical message always gets the attention it deserves.