Connect Wisepops with Iterable
Connect Wisepops with Iterable
Updated by Lisa Fockens
Step 1: Log in to your Iterable account.
Step 2: From the main menu choose Integrations and then API keys.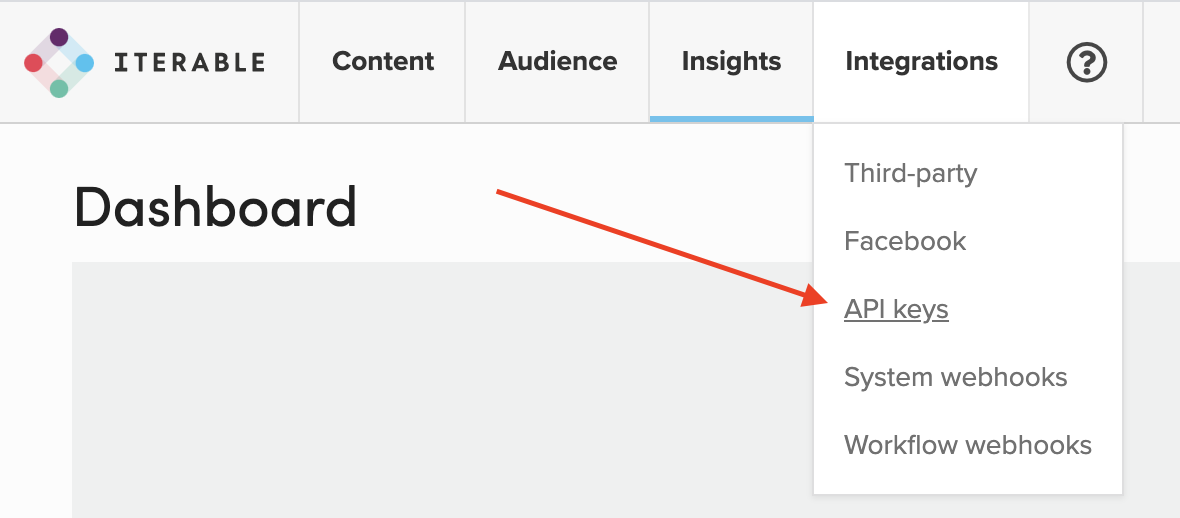 Step 3: click on NEW API KEY, and in the modal window enter its name, choose type Standard and click on Create.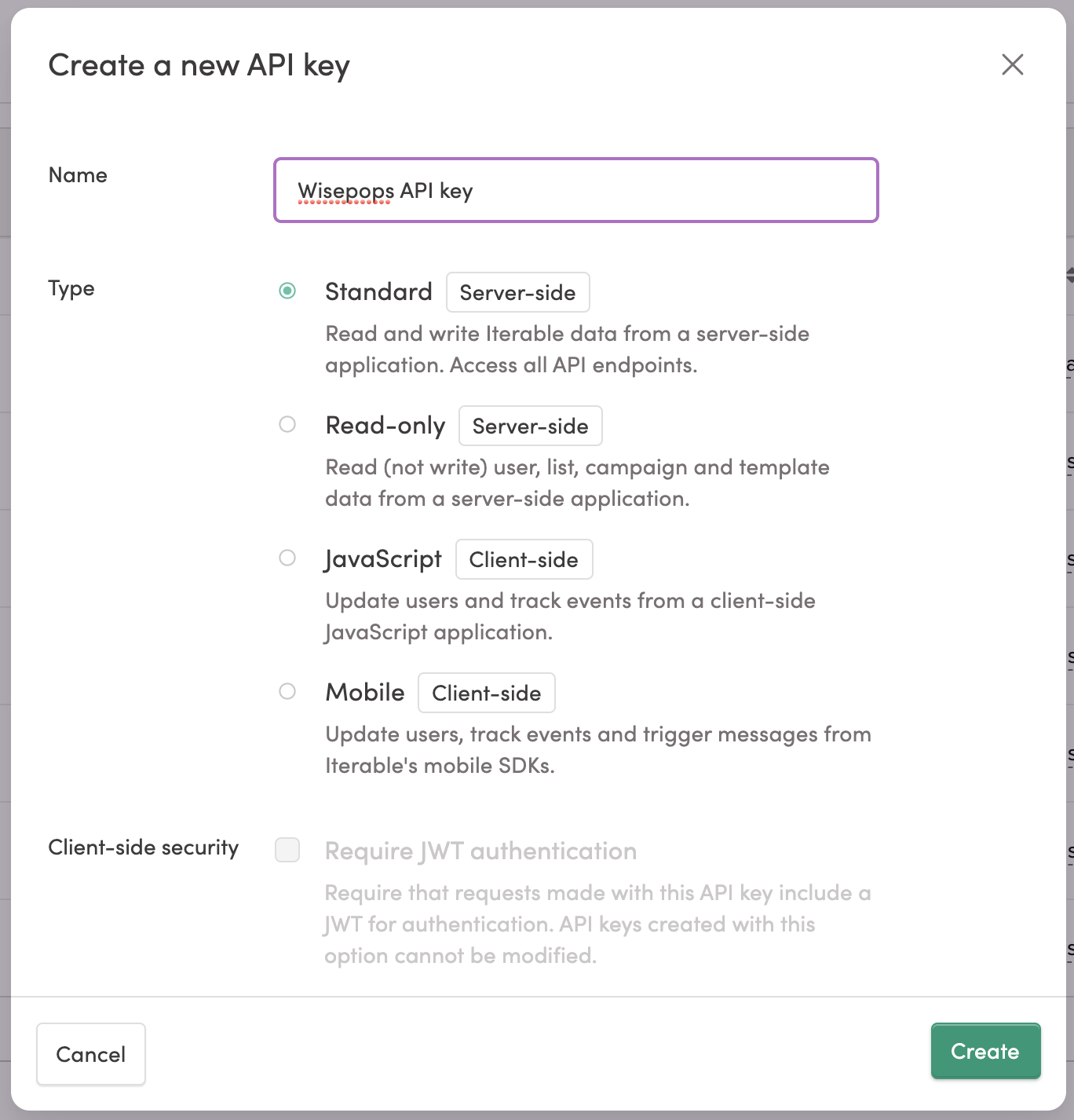 Step 4: Copy your API key.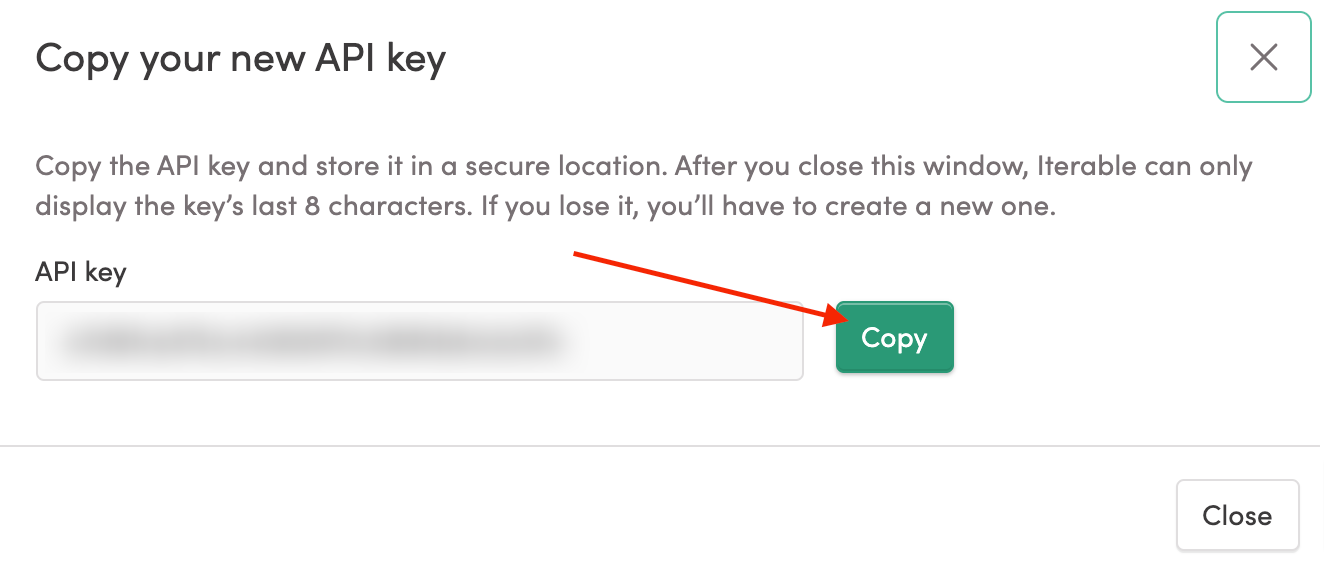 Step 5: Log in to your Wisepops account.
Step 6: Open or create a popup with a sign-up form.
Step 7: Click on your Sign-up form.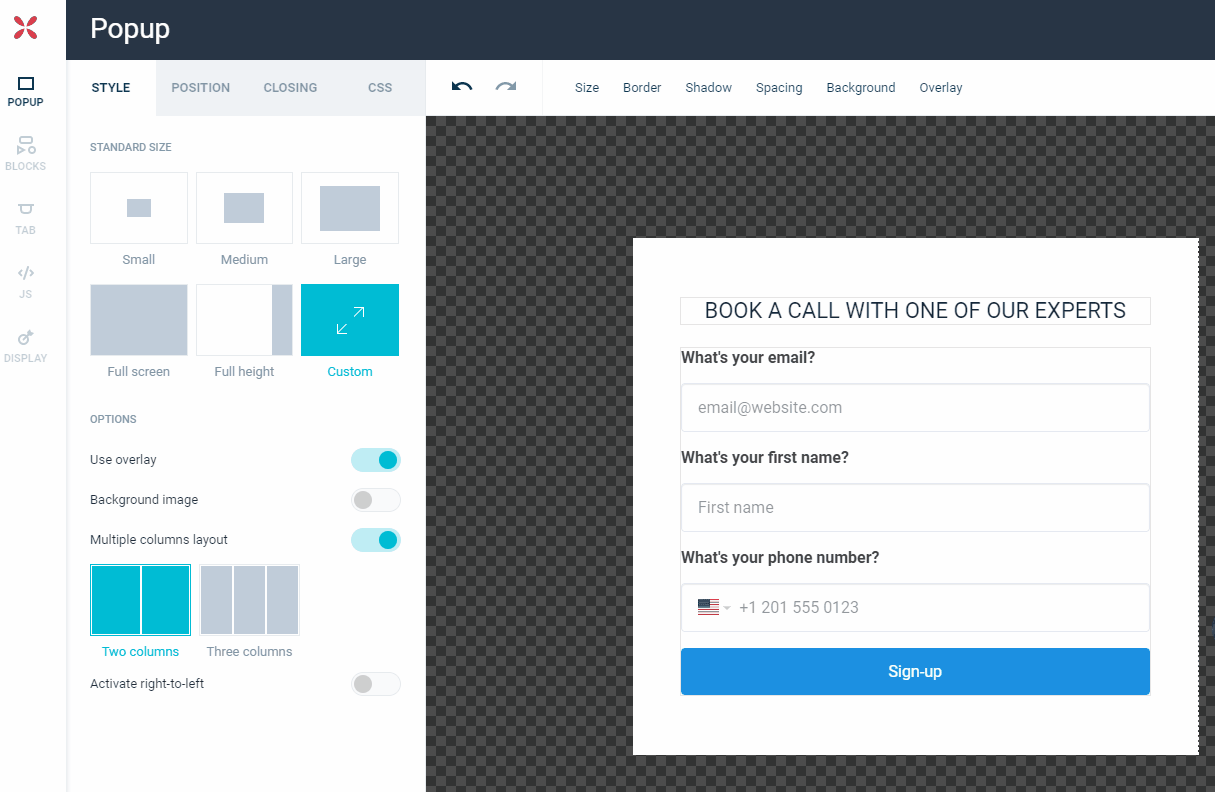 Step 8: In the left menu, click on Sync, then Iterable.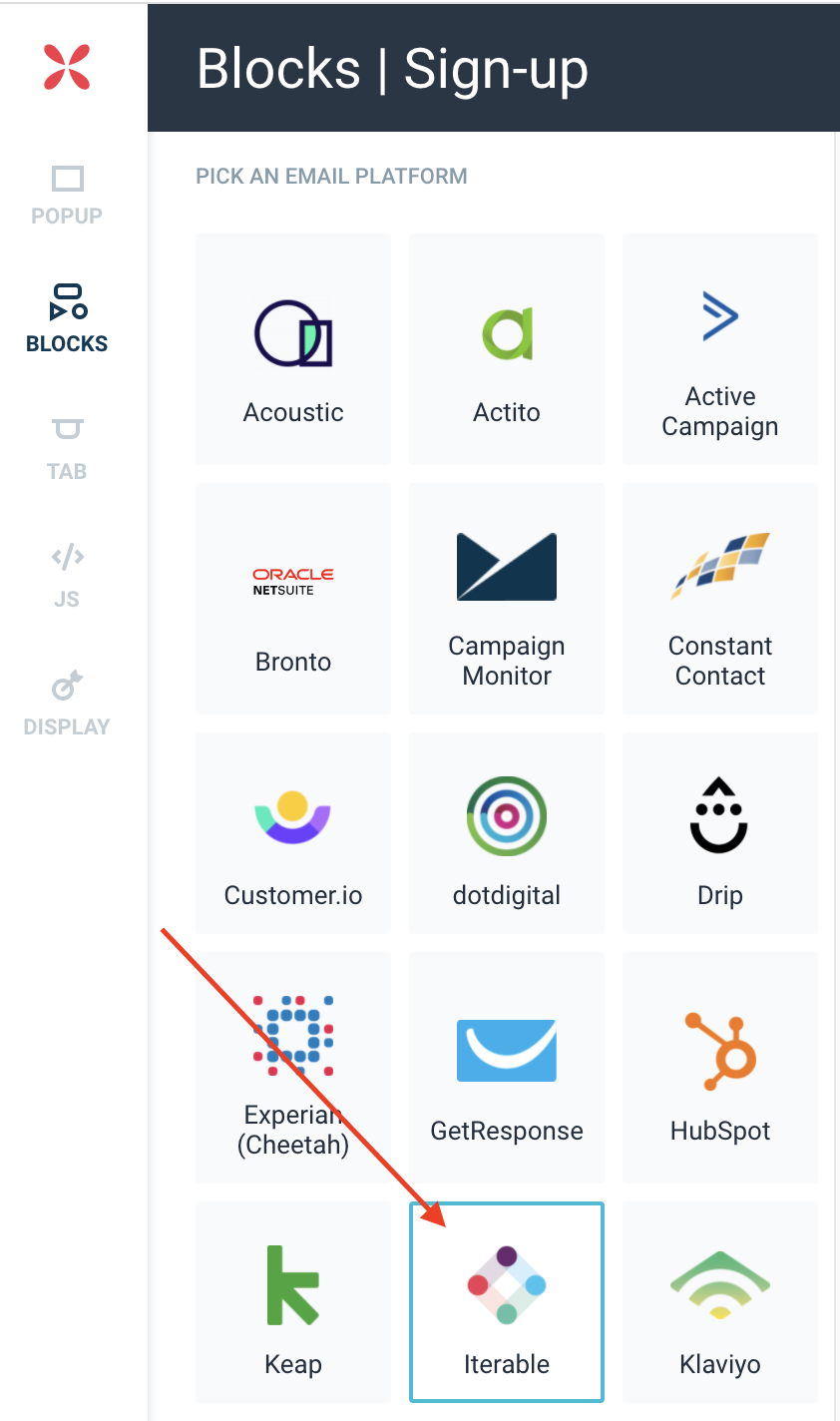 Step 9: In the popup window, enter your API key which you copied in the step 4.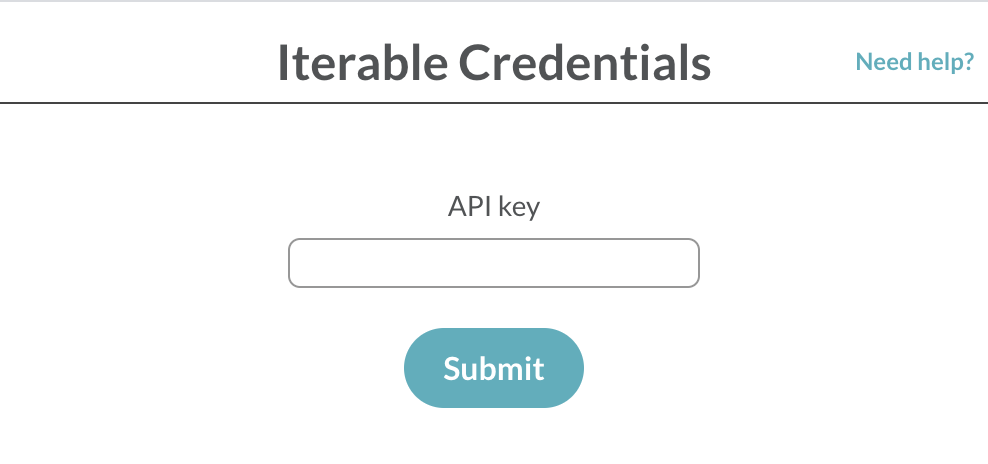 Step 10: Select a list where the leads should be synced. If you want to create a new list, click Import list, then enable "Blank list" to create a list with no users.
And voila