How to create a survey with Wisepops
How to create a survey with Wisepops
Updated by Lisa Fockens
Surveys are a powerful tool for collecting valuable customer feedback. With Wisepops' survey feature, you can quickly and easily create custom surveys to gather insights and feedback directly from your website visitors. Here's how to create a survey using Wisepops:
For advanced survey use cases, like embedding an existing survey from a 3rd party tool (Typeform, Surveymonkey, etc.), please refer to our
dedicated documentation.
Create a survey campaign
Login to your Wisepops account and click "New Campaign" to create a campaign.
Select "Campaign Assistant" and then choose "Collect Feedback" as your goal.

Choose the type of survey you'd like to run. You can select a popup survey or an embedded survey that appears within your website.
Decide on your preferred layout. Wisepops offers a range of customizable templates to choose from.
Customise the survey in the Design-Builder, making sure that the colours and design match your brand identity and website.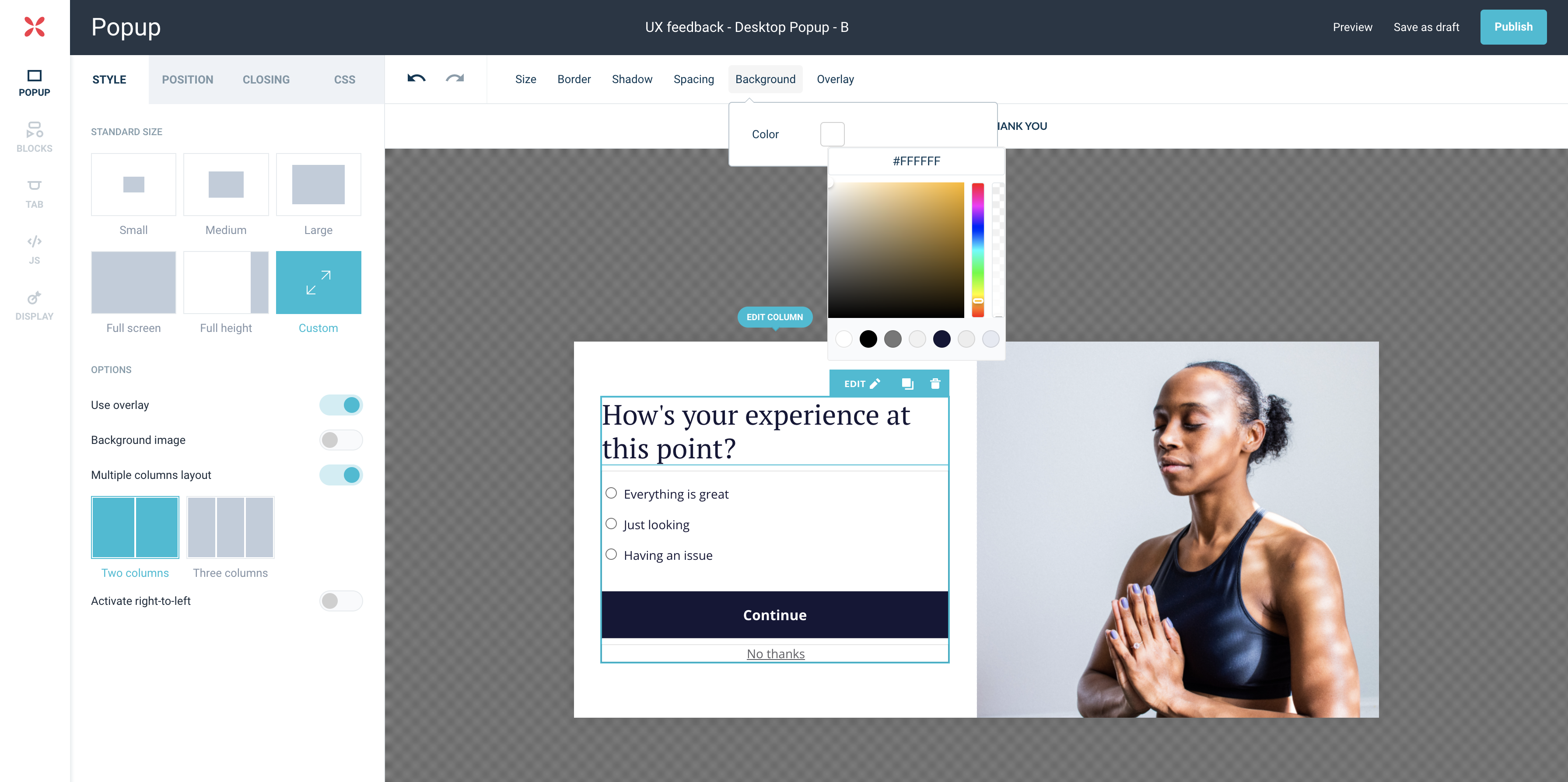 Add your own copy and questions to the survey. Wisepops offers several input types, including phone, email, text, long text, checkbox, dropdown, and radio buttons.
Edit the confirmation message in the "Thank You" tab once you're happy with the design.
Head to the Display Rules section and adjust the targeting settings of your survey popup.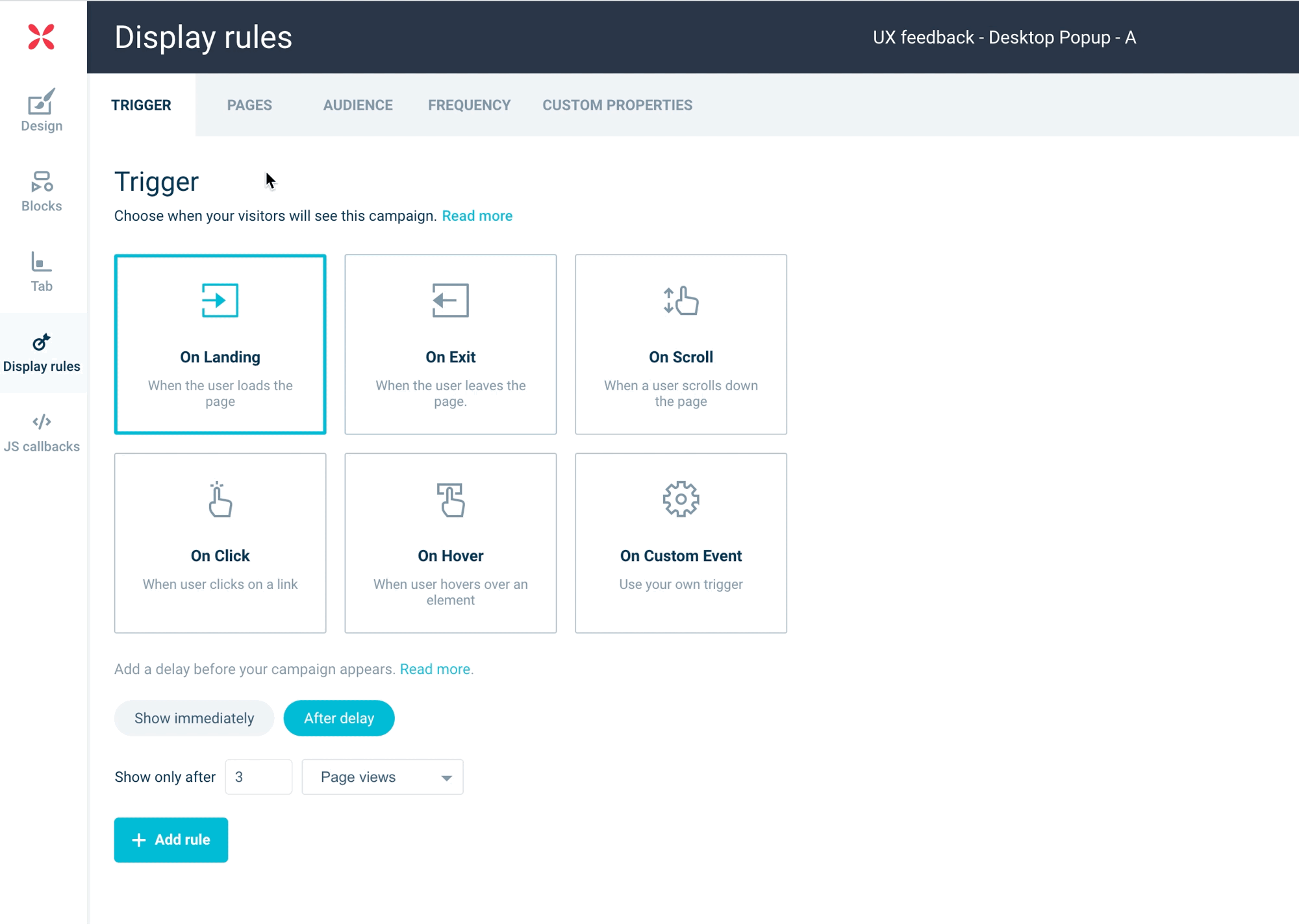 Save and publish your campaign
View Your Survey Results
Download the emails or survey results of a specific campaign directly from your dashboard by selecting the "Export Data" option next to your campaign.

By following these steps, you can create a custom survey that gathers valuable feedback from your website visitors.
If you have any questions, please get in touch.
Examples
Best Practices for creating surveys
Keep it short and simple: Keep your surveys brief and easy to complete to maximize your response rate. Focus on gathering the most important information and avoid asking too many questions.
Use clear and concise language: Use simple language and avoid using jargon or technical terms that might confuse respondents. Use clear and concise questions to maximize the effectiveness of your survey.
Offer incentives: Offering incentives such as discounts or free gifts can boost response rates and encourage users to complete your survey.
Test and optimize: Continually test and optimize your survey to see what works best for your audience. Consider testing different survey lengths, designs, and incentives to maximize the effectiveness of your survey.