How to grow your email list using the notification feed
How to grow your email list using the notification feed
Updated by Lisa Fockens
In addition to popups, Wisepops also offers a notification feature that can help grow your email list in a non-intrusive way. Notifications are smaller and less obtrusive than popups, and can be used to complement an existing popup strategy. By offering visitors an easy way to sign up for your email list, notifications can help you capture more leads and grow your customer base.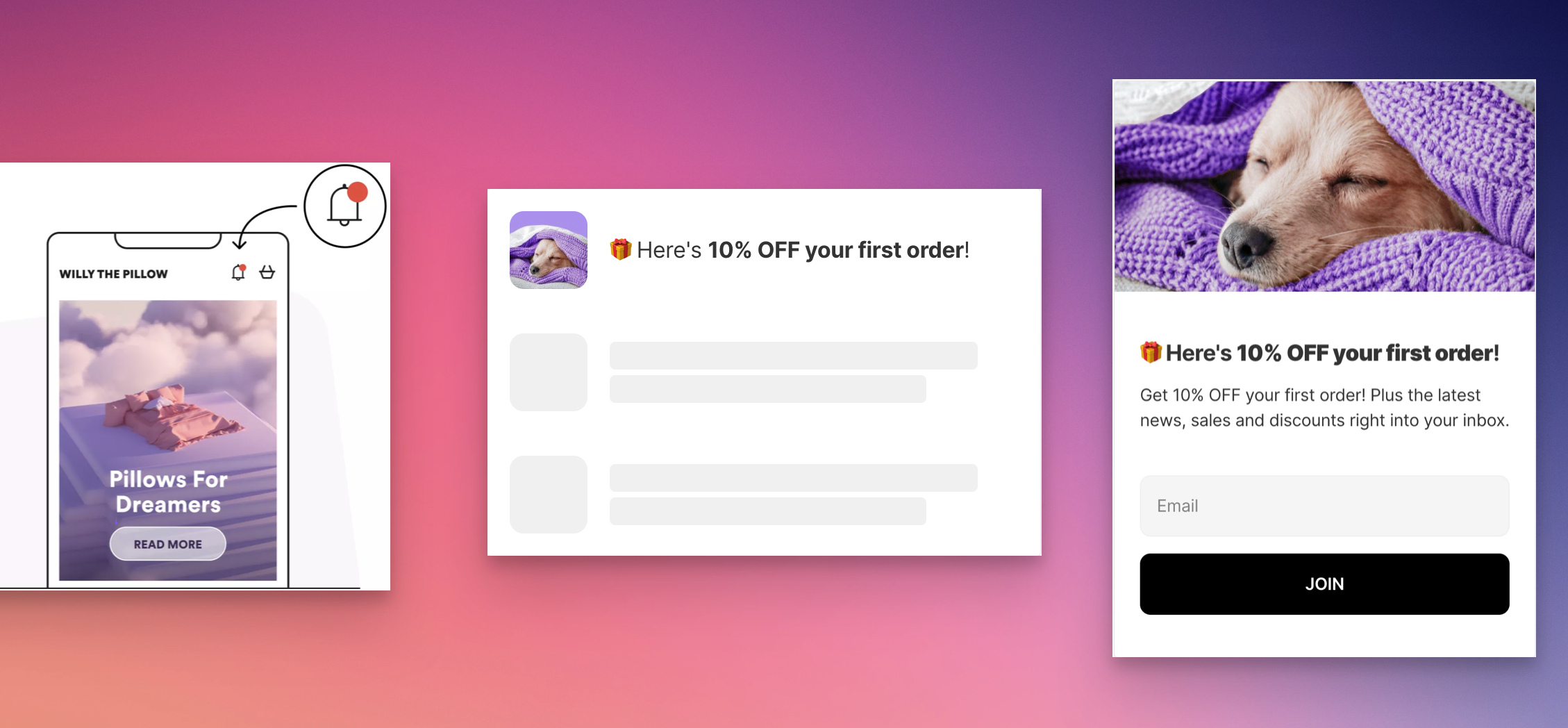 Follow the steps below to get started:
Log in to your Wisepops dashboard and click on the "Create Campaign" button.

Choose the "Sign up" template from the modal and click on "Create Campaign."

Personalize your campaign by configuring the teaser, message, and target audience according to your preferences.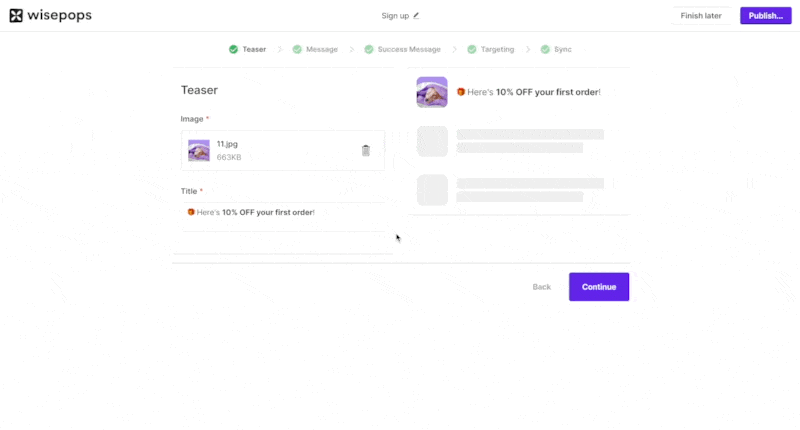 Once you reach the "Sync" step, click on "Manage Integrations" and select your email service provider (ESP) from the native integrations list. For now, we have a native integration with Klaviyo only.
Enter your API key or log in to your ESP to activate the integration.
Not finding your ESP?
Note that if you're using an ESP other than Klaviyo, you can still sync your campaign with your ESP by leveraging Zapier. Our notification app is named "Wisp" in Zapier.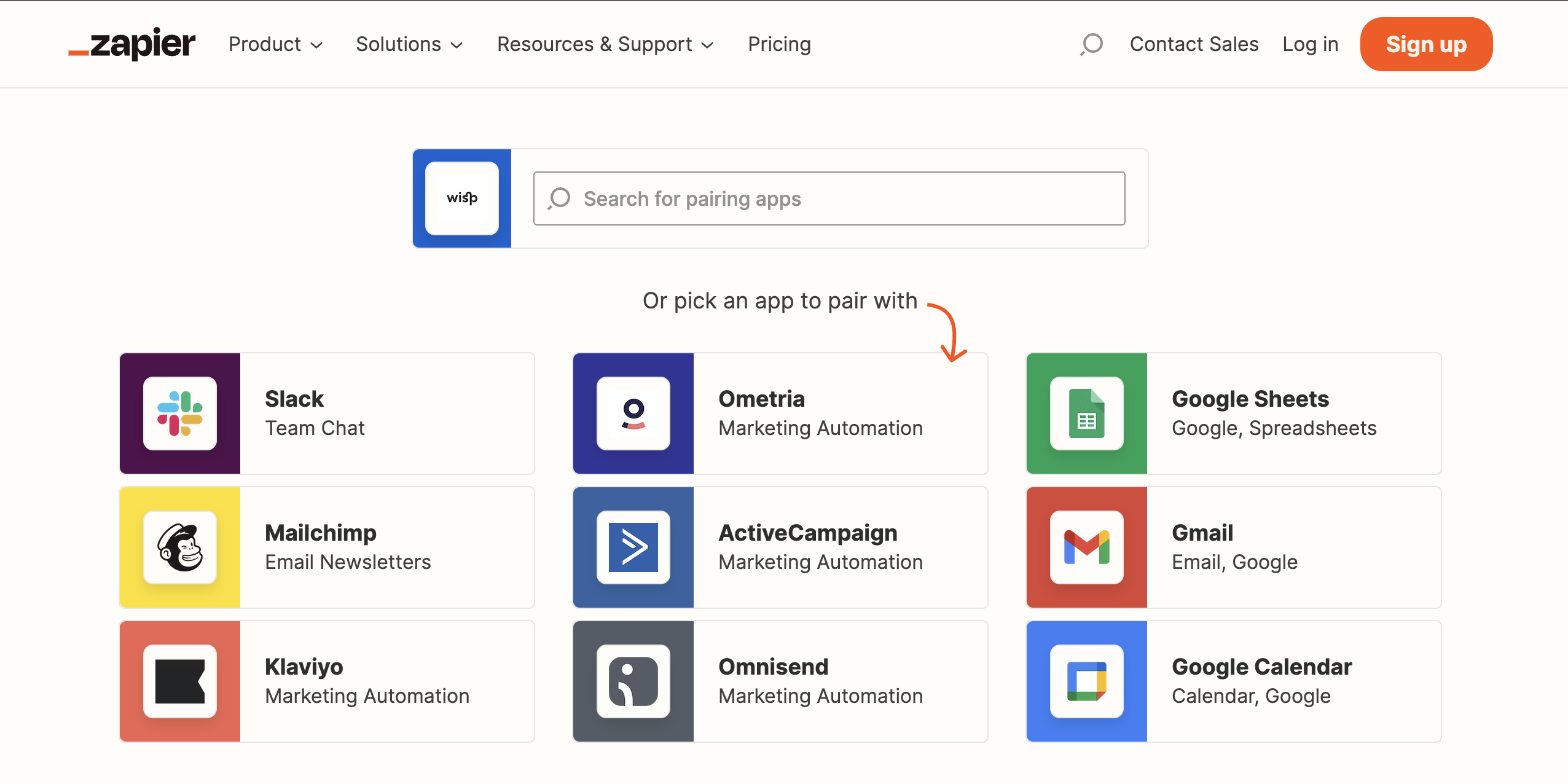 Finally, publish your campaign and watch as your email list grows from your dashboard.
By following these simple steps, you can easily grow your email list and capture more leads with Wisepops notifications.
If you have any questions, please get in touch.