Updated by Lisa Fockens
Is there an ideal size for popups?
Desktop & tablets: There are no restrictions. For inspiration and tips, check out this article on effective popup design.
Mobile: We recommend 320 (width) x 160 (height) to ensure it displays on most mobile phones and complies with Google Guidelines regarding interstitials. For inspiration, check out this article on designing mobile popups.
This is why we highly recommend creating separate mobile and desktop/tablet campaigns. Learn more >
Can I use my own design in a popup?
You can create your own design outside of Wisepops (Canva, Figma, Photoshop, etc.), export the file as an image or gif, and upload it as a background image in the Wisepops builder.
Here's how:
Is there an ideal size for a background image?
There is no ideal size for images, just set up your popup the way you want and then use an image that matches your popup width.
Use the background image tab in the top menu to change the size and position of your background image to make it fit perfectly in your campaigns.
I uploaded a background image, and I have trouble moving blocks around
Here are the main builder options you can work with to adjust the position of your block(s) on a background image:
Spacing / Column spacing (Horizontal / Vertical)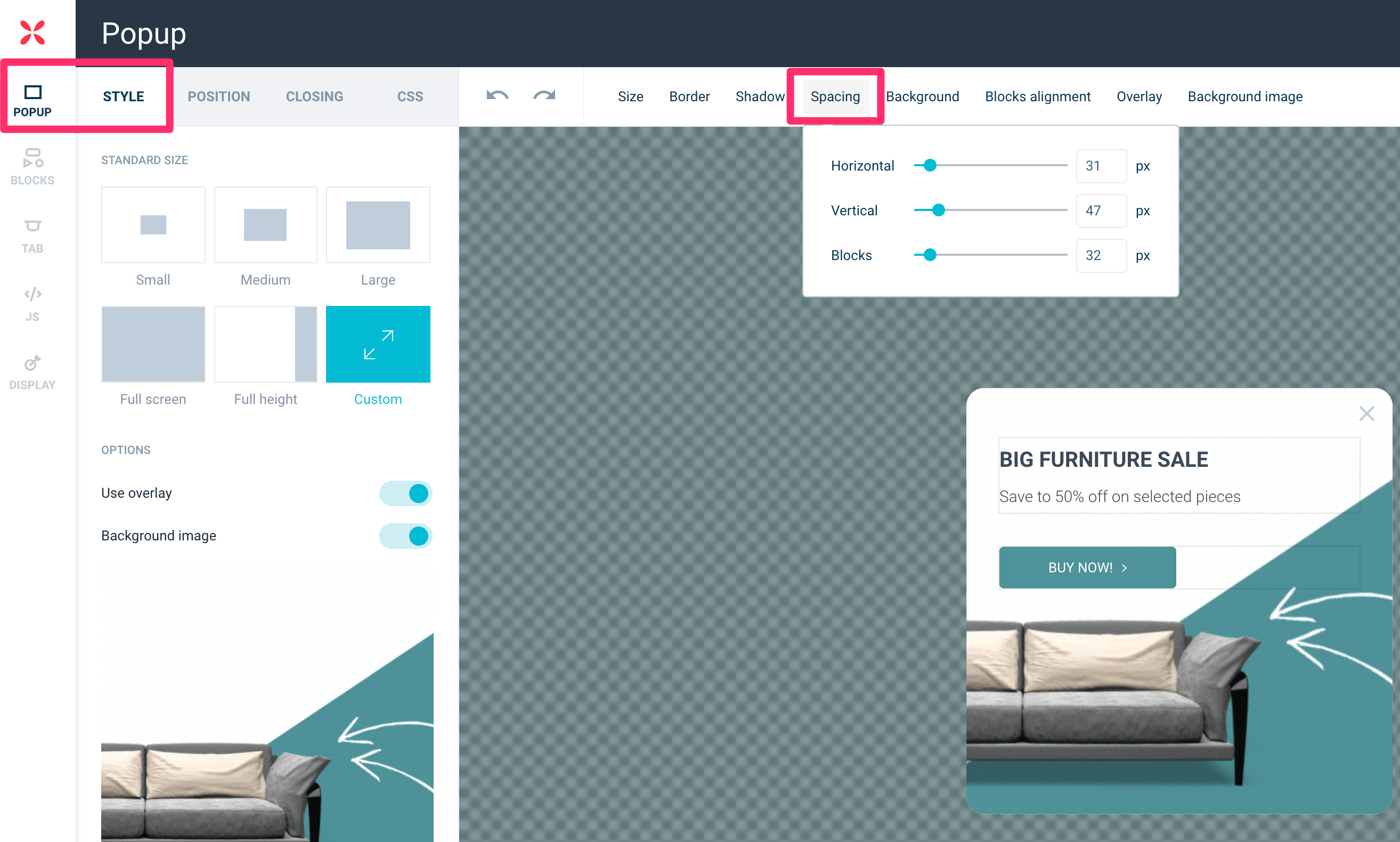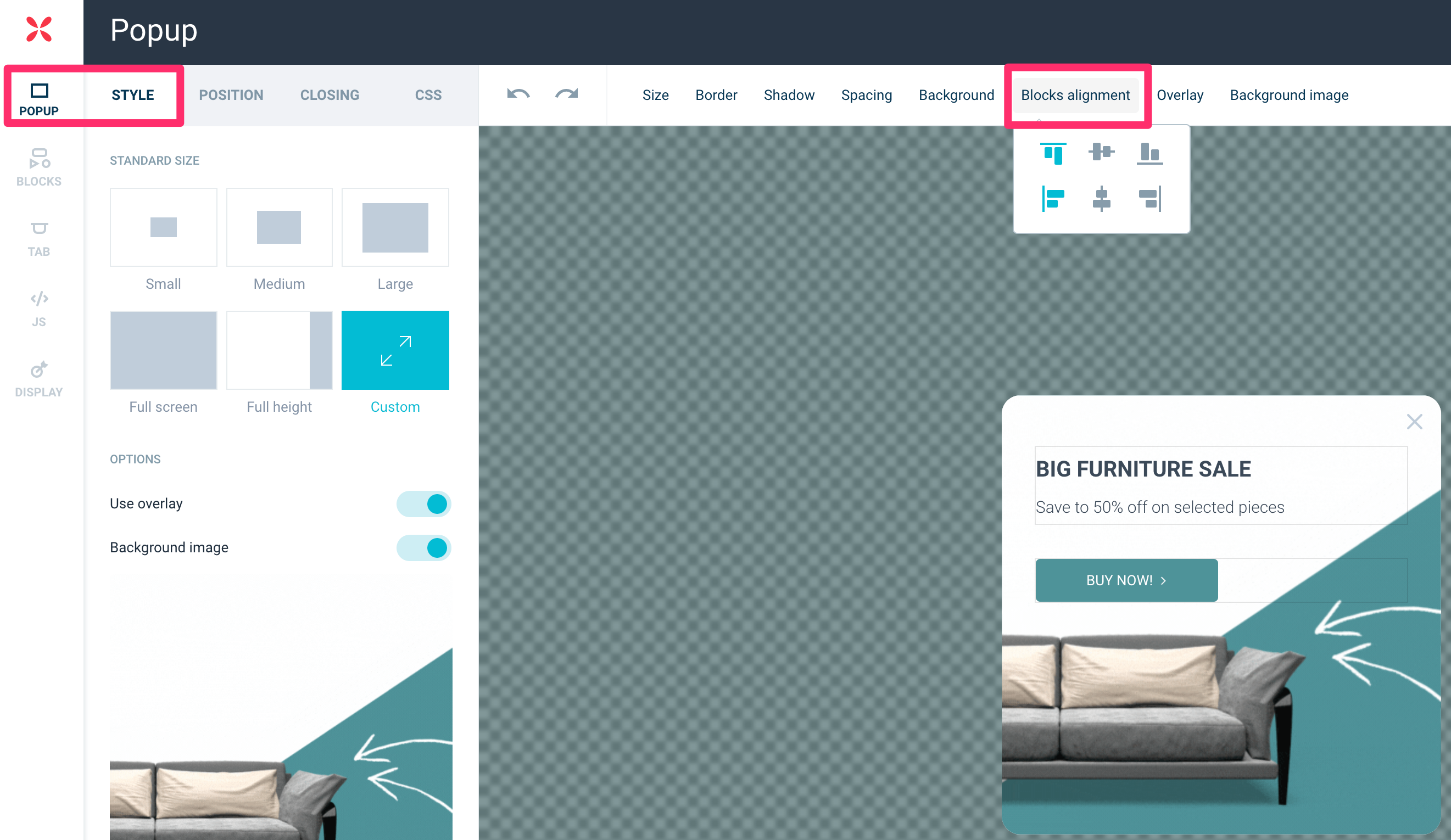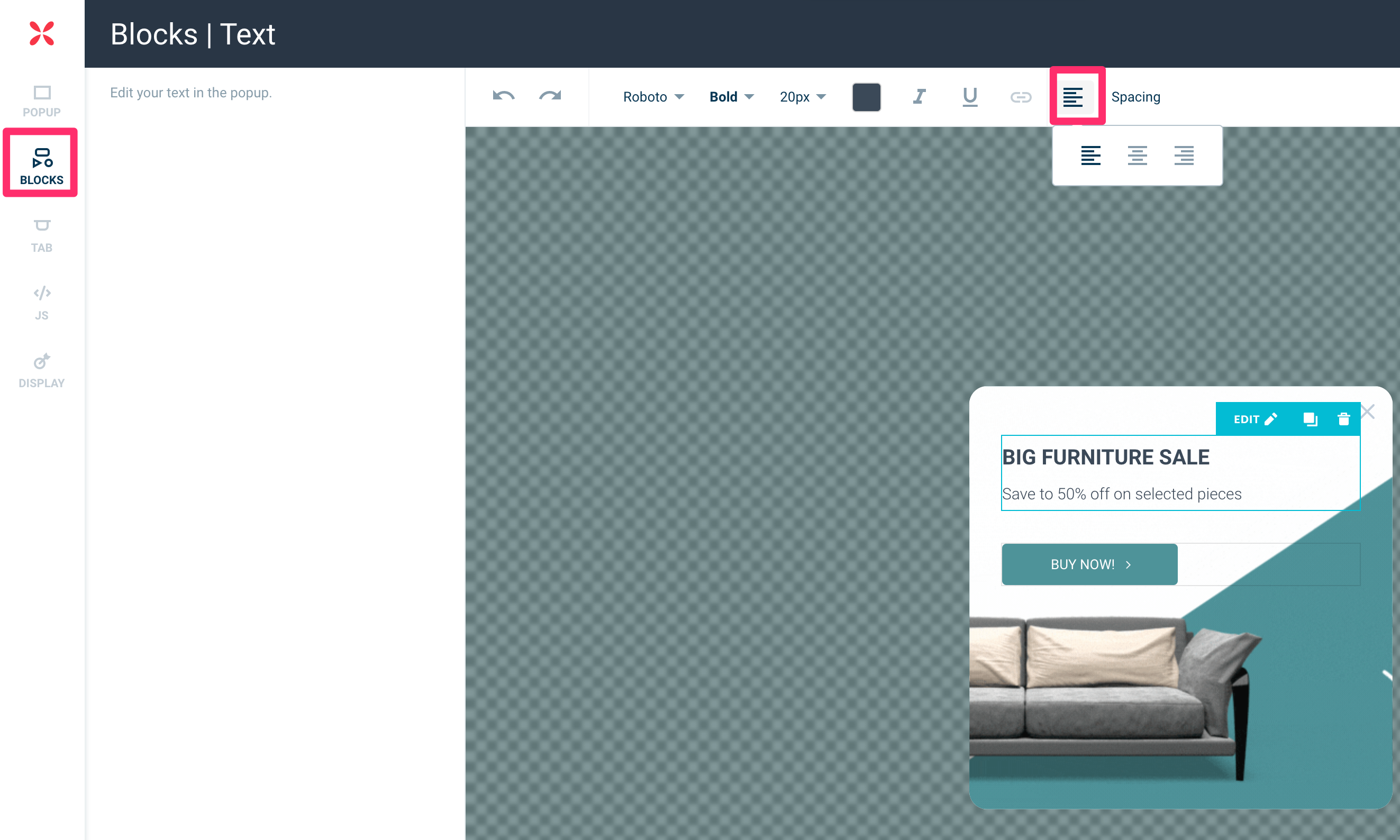 ​​​A scroll bar appears on my popup. How can I remove it?
If a scrollbar appears, make sure you check the option "Adjust height to content" in the builder Size tab: