Your first popup with Wisepops: A Step-By-Step Guide
Your first popup with Wisepops: A Step-By-Step Guide
Updated by Lisa Fockens
Ready to create your first popup with Wisepops? Follow this guide or check out our video tutorial for a visual walkthrough.
Step 1: Create a Campaign
Once logged in to your Wisepops account, use our Campaign Assistant or Custom Campaign builder to create your first campaign.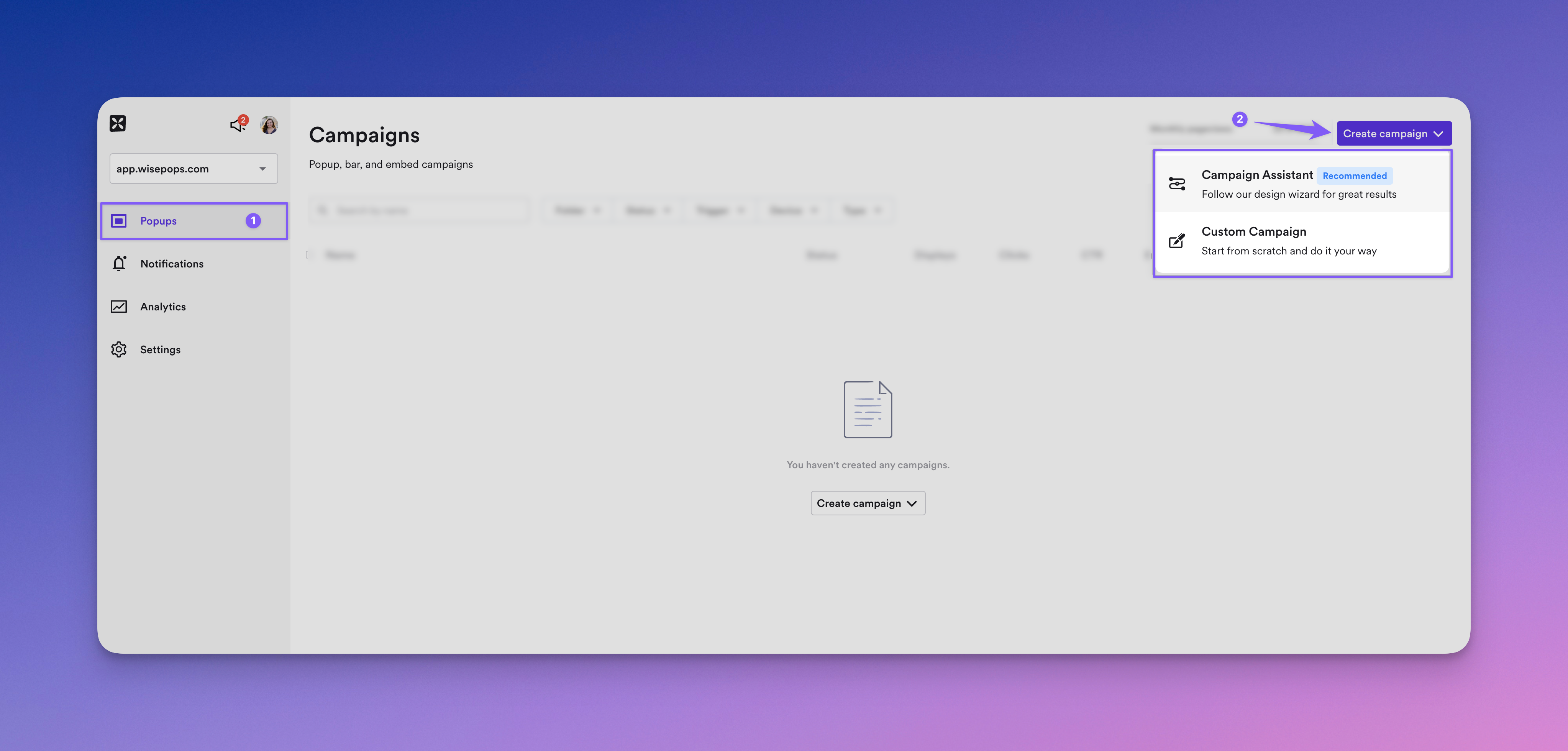 Step 2: Define your goal and strategy
Decide what you want to achieve with your campaign. Here are a few ideas:
Grow your email or sms list: Promote an ebook, newsletter, welcome discount, etc.
Increase sales: Highlight sales, reduce cart abandonment, etc.
Collect feedback: Use surveys to gather insights.
Launch seasonal campaigns: Capitalize on holidays and events.
Need inspiration? Check out our inspiration gallery of successful campaigns.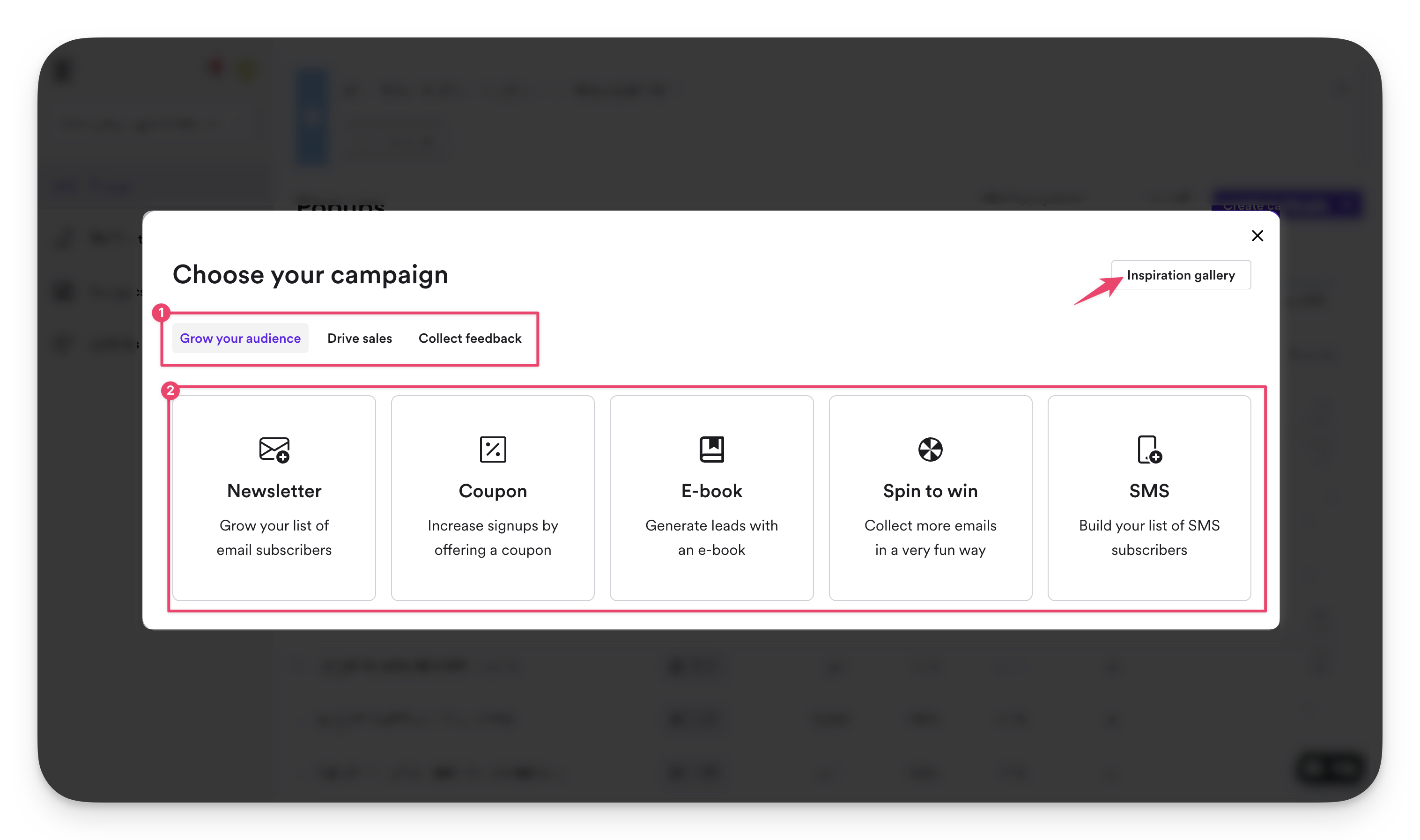 Step 3: Choose a format and layout
Select the campaign type that best suits your message:
Popups: Grab attention with a center-stage message.
Bars: Deliver your message subtly at the top or bottom of the page.
Embeds: Seamlessly integrate your message into your website's content.
Next, pick a pre-configured template optimized for user experience and conversions.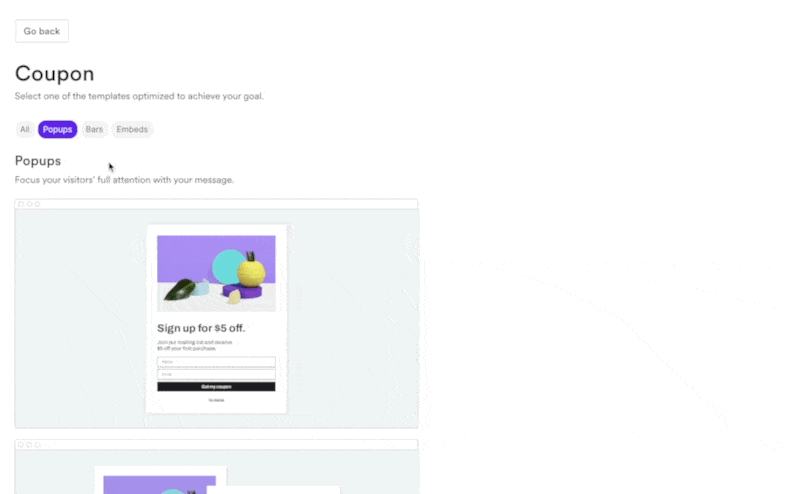 Step 4: Design your campaign
Customize your campaign using our design builder to match your website's aesthetics. Play around with colors, fonts, sizes, and add new elements like text, images, videos, HTML, countdown timers, sign-up forms, and more.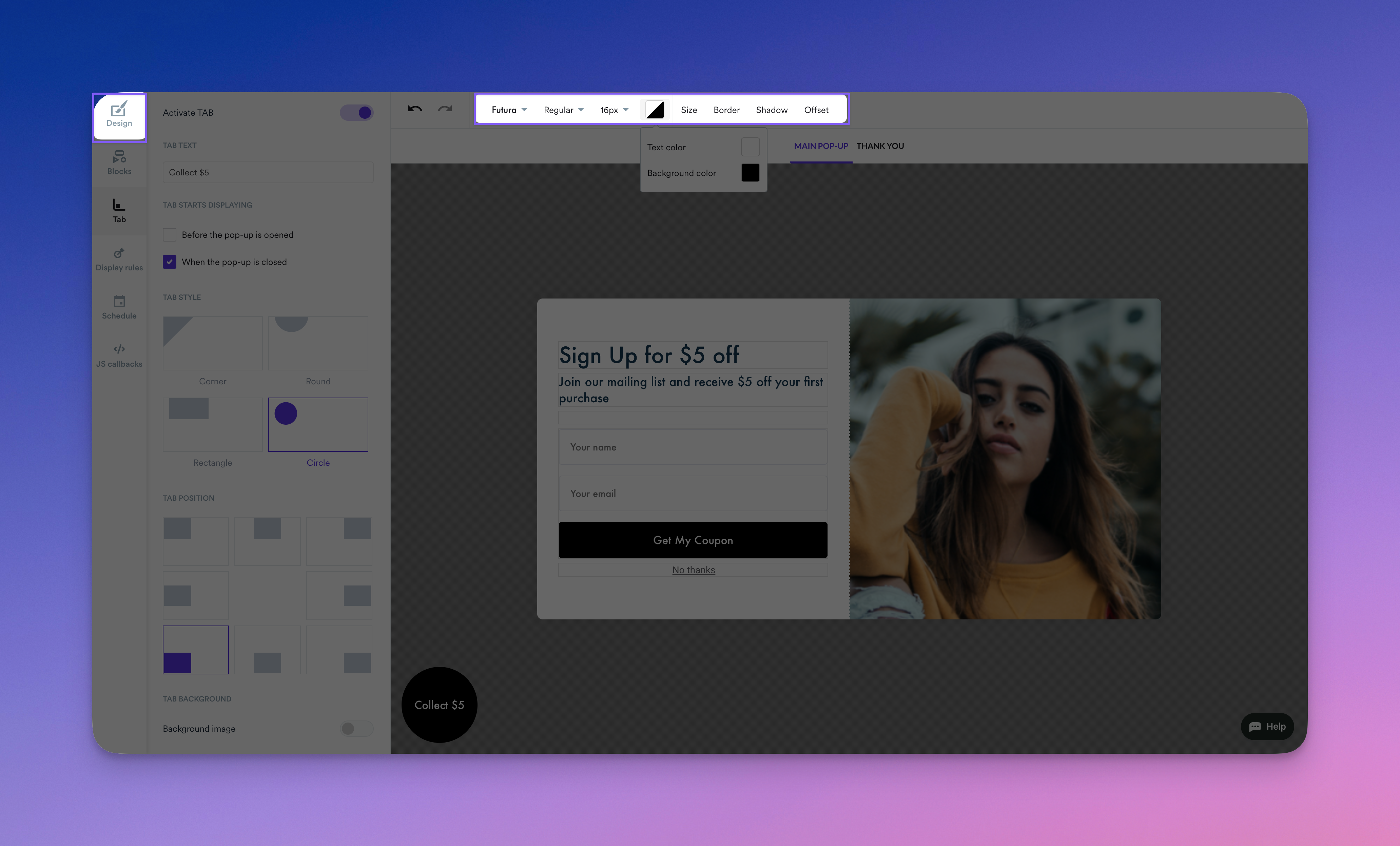 Step 5: Configure Display Rules
Set up your campaign triggers and targeting options.
Specify where and when your campaign will show, who can see it, and how often it appears to reach the right audience.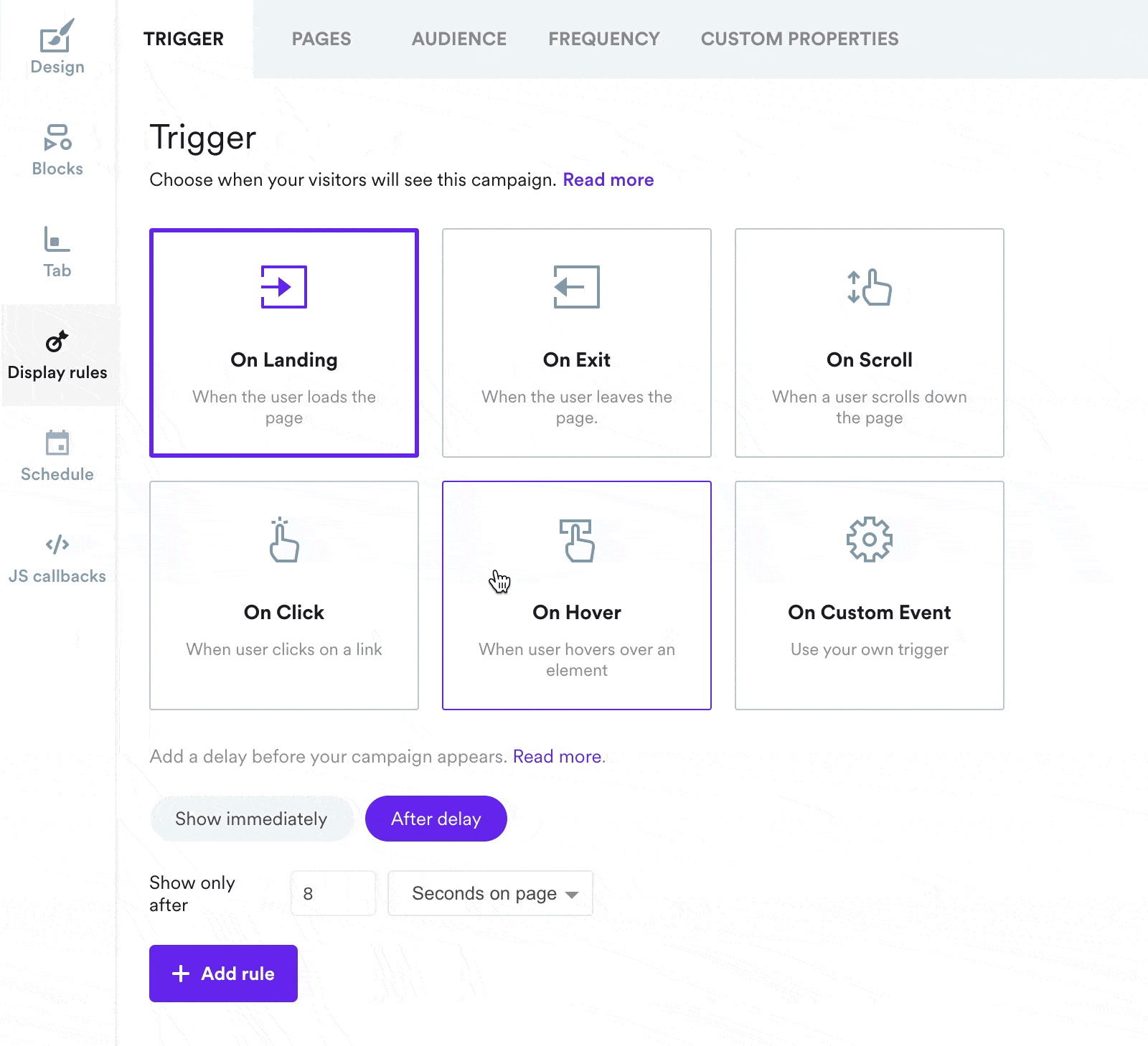 Step 6: Add code snippet to your site
Log in to your Wisepops account and go to your account settings
Navigate to the Install Wisepops tab
Copy the code or send the instructions to your developers
After installing the code, your campaign will launch as scheduled. Monitor its performance via your Analytics dashboard.
Congratulations! You're now a part of the popup world.
If you have any questions, please get in touch.