Preview your popup on a hidden URL
Preview your popup on a hidden URL
Updated by Lisa Fockens
If you want to get a realistic preview of your popup on your website without visitors actually seeing your campaign, you can use this trick.
Internally we use it mostly to test our popups on different mobile devices.
Open the popup you want to preview in the editor.
In the left menu, click "Display".
Open the page targeting settings.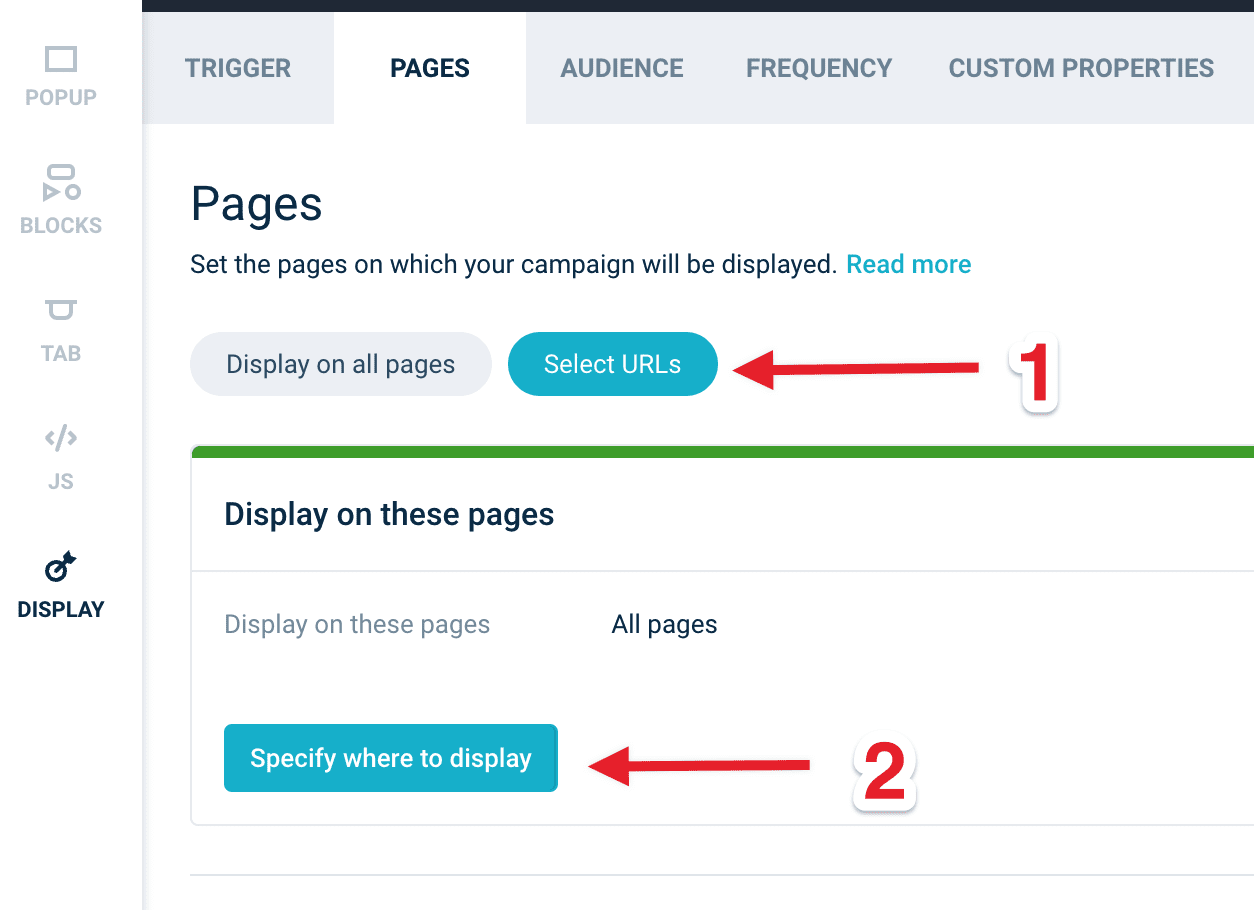 Target your popup to display on a fictional page of your website such as https://mywebsite.com/wisepops-test or https://mywebsite.com?test. That way, you'll be the only one to have access to this page.

If targeting ?test, don't use the condition Simple match as it ignores it. Use URL contains instead.

For example: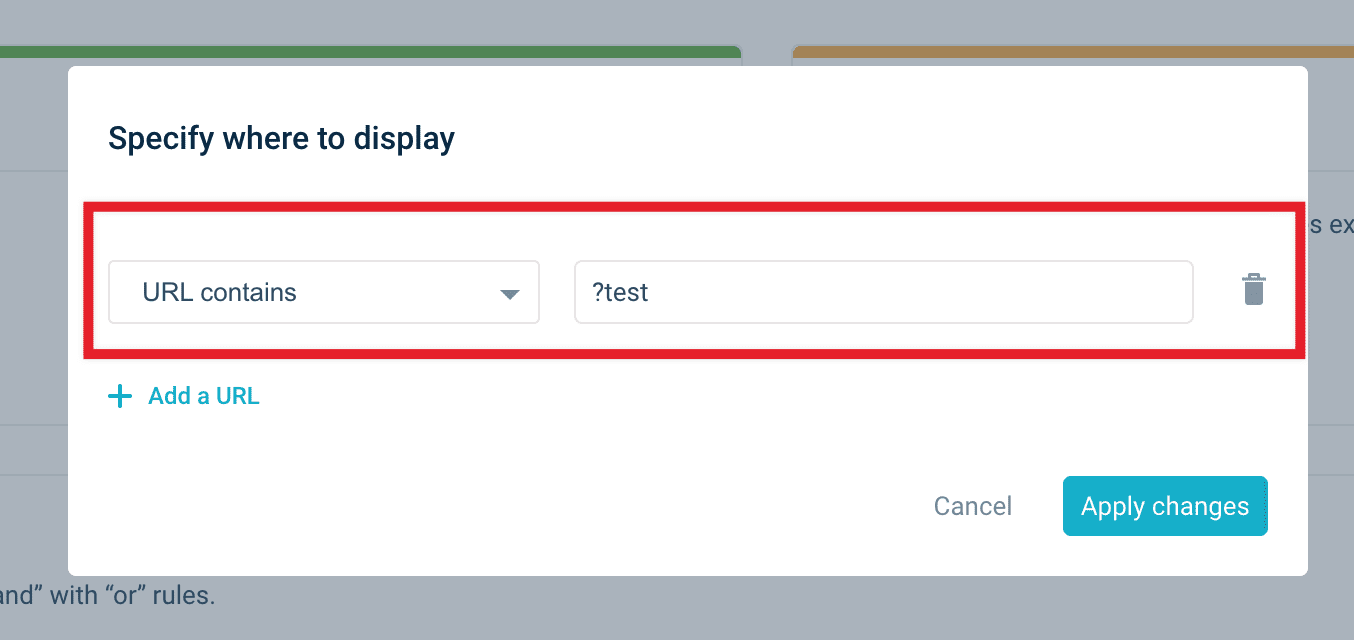 Activate your campaign and go to the hidden URL on your browser.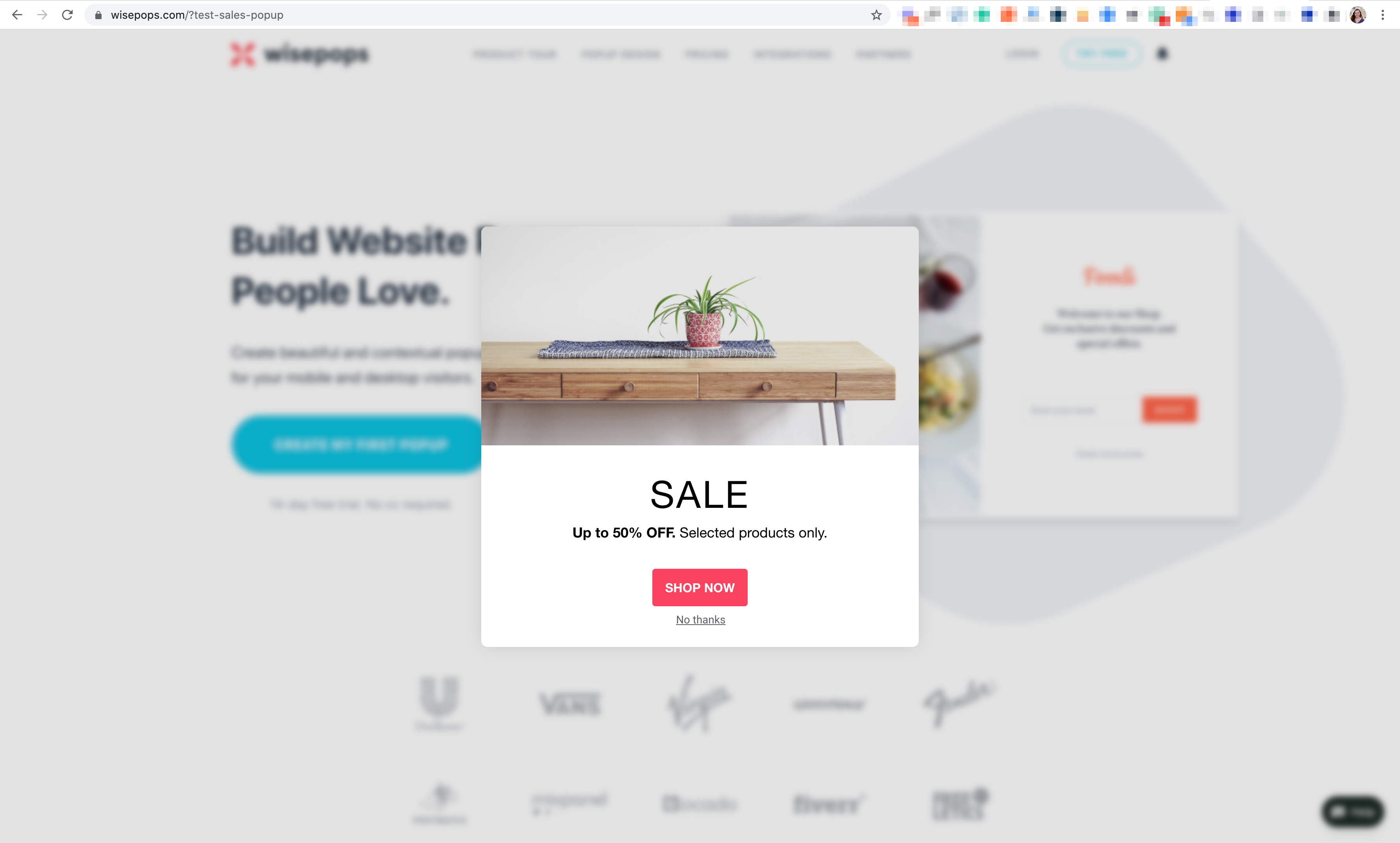 We recommend you use a testing platform such as
BrowserStack
to test your popup on different kinds of devices.