Connect Wisepops with MailChimp
Connect Wisepops with MailChimp
Updated by Lisa Fockens
To automatically send your new emails to MailChimp, just follow these steps:
Step 1: Log in to your Wisepops account
Step 2: Open or create a popup with a sign-up form
Step 3: Click your sign-up form.

Step 4: In the left menu, click "Sync"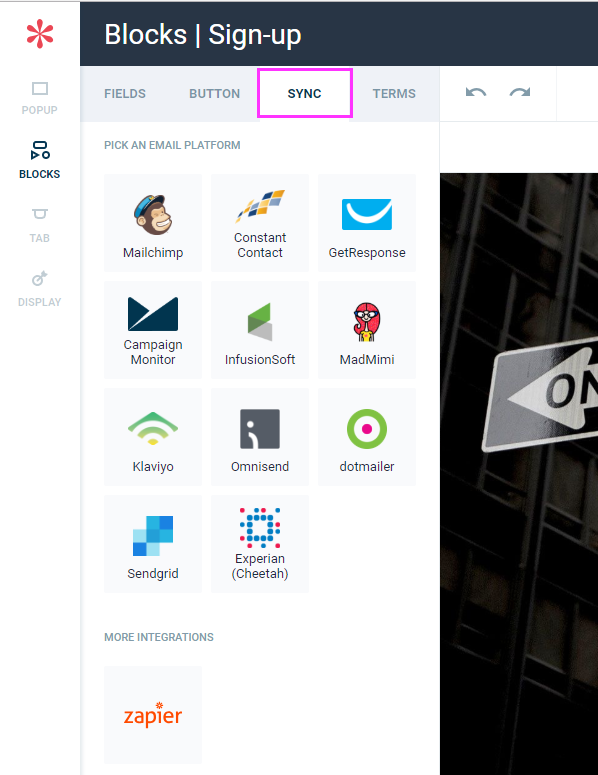 Step 5: Click the MailChimp logo
Step 6: Enter your MailChimp credentials. Click "Save Changes"
Step 7: Select your destination list: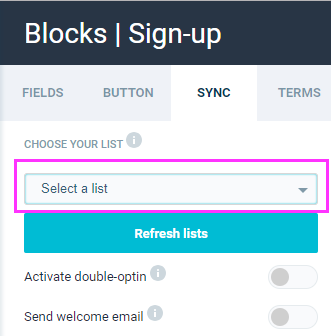 Tips:
Only the emails collected on your website are synced (emails input in website preview are not sent to MailChimp).
If you want to send a coupon code to your new subscribers, we recommend that you also display the coupon as a "Thank You" message that displays immediately in your pop-up after your visitor signs up.
You can also download your collected emails in a .csv file from your dashboard.