Embed a SurveyMonkey Quiz Into a Popup
Embed a SurveyMonkey Quiz Into a Popup
Updated by Lisa Fockens
A quiz is a great way to engage your visitors and to gather valuable customer feedback. Adding a SurveyMonkey quiz to your Wisepops popup is easy. Follow the simple steps below.
Step 1:
Log in to your SurveyMonkey account and open your quiz.
Step 2:
In the 'Collect Responses' section, click 'Get Web Link'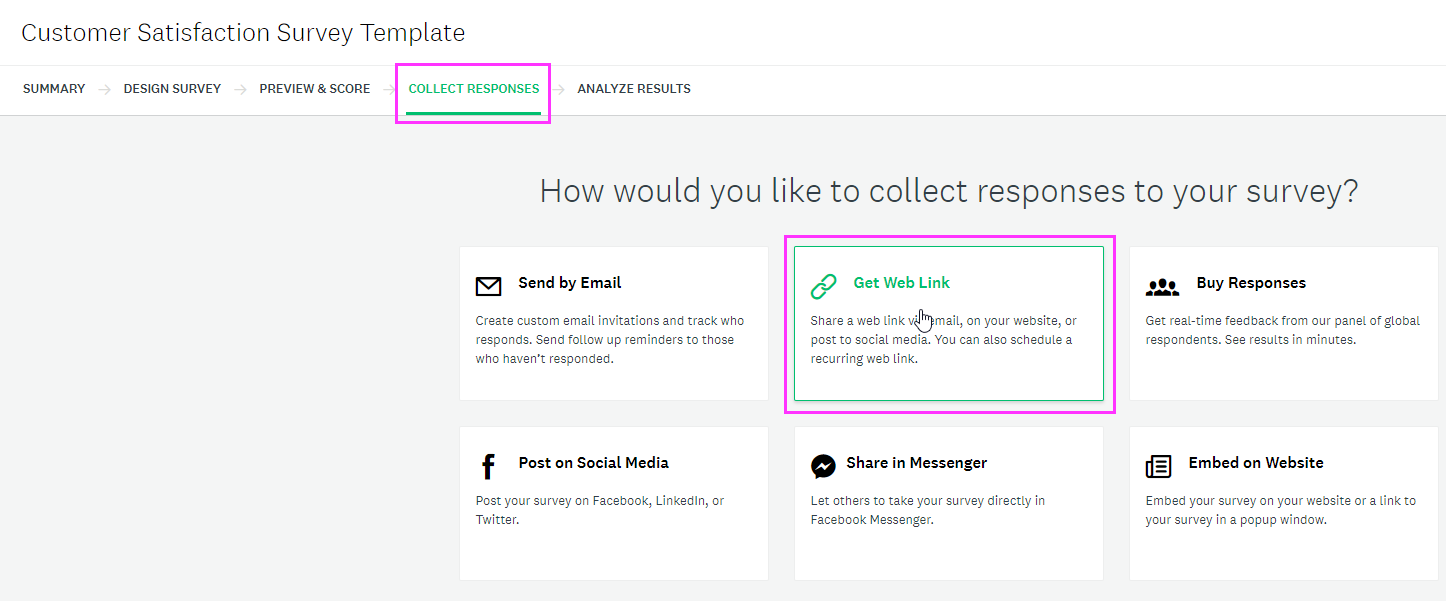 Step 3:
Copy the link
Step 4:
Log in to your Wisepops account and open the popup you want to add the survey to. 
Step 5:
In the left menu, click "Blocks". Drag and drop an iframe block across to your popup: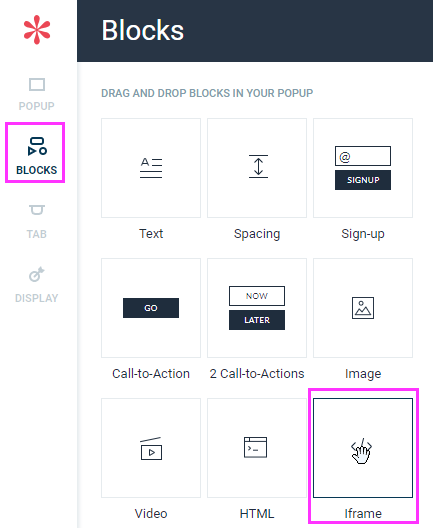 Step 6:
Paste your SurveyMonkey link in the left-hand column, as shown below. Then select the desired height and width for the survey in the popup.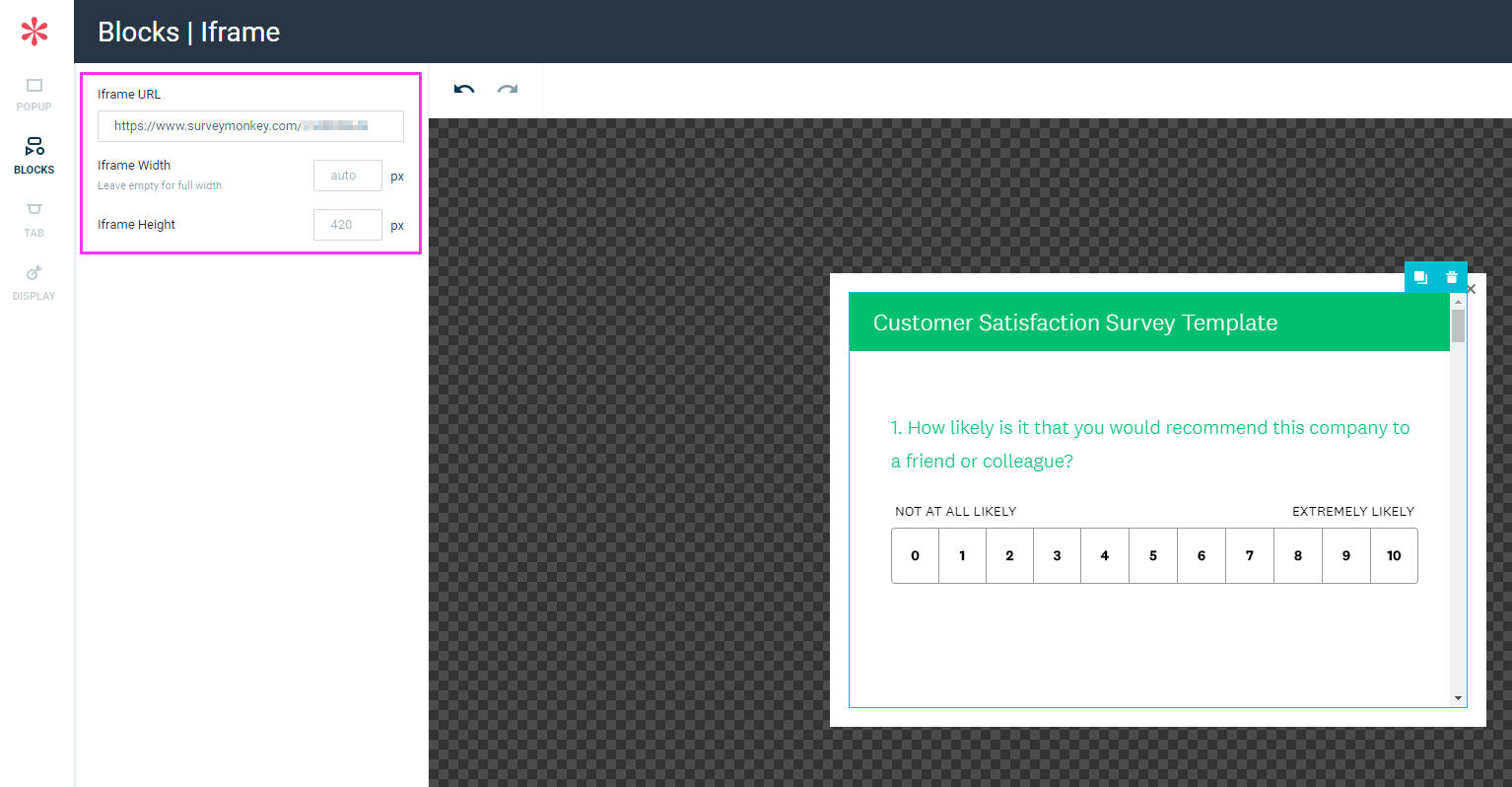 Save your changes and you're done!
Not seeing your popup on your website? Try these tips.