Display a campaign when a product is added to the cart (Shopify)
Display a campaign when a product is added to the cart (Shopify)
Updated by Boris Hocdé
It is possible to trigger a campaign to display when an item is added to the cart on Shopify thanks to the custom events feature. When using our Shopify app, we automatically fire the custom event product-added-to-cart when the user adds an item. Below we show you how to use this event to trigger your campaign.
Note that custom events count as extra pageviews in your monthly quota.
Configure the campaign trigger
You simply need to configure the campaign to be displayed when the event product-added-to-cart is received, as displayed below.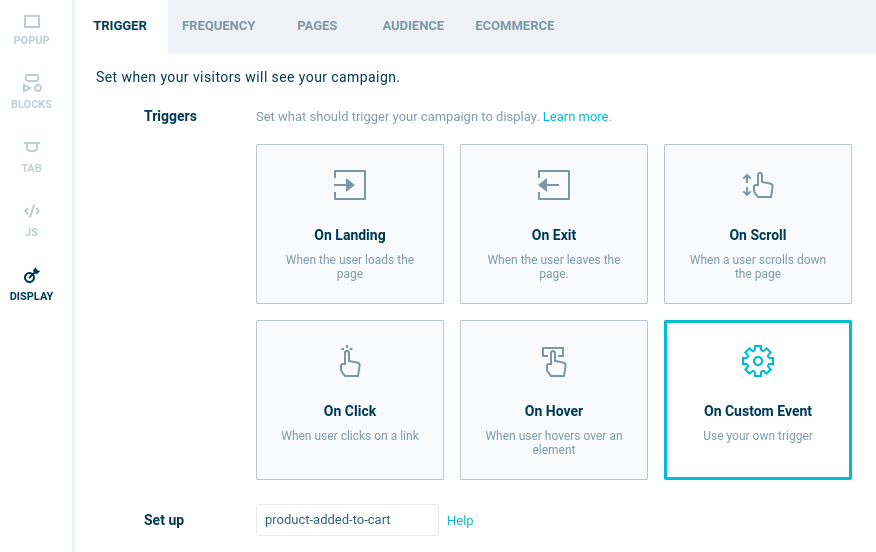 You can combine this trigger with other conditions. For example a condition on the URL or any ecommerce properties.
Troubleshooting
Is your campaign not appearing? If you installed our Shopify app before 2022-03-17, you need to reinstall it to get this feature. Go to Settings > Websites, open the setup code of your website, and click "Install on Shopify".