Connect Wisepops with ActiveCampaign
Connect Wisepops with ActiveCampaign
Updated by Lisa Fockens
How to integrate ActiveCampaign with Wisepops
To sync the contacts captured by your Wisepops campaigns to your ActiveCampaign account, you must locate your ActiveCampaign API key and API URL.
Get Your ActiveCampaign API Key
Log in to your Active Campaign account.
In the lower-left corner, click on "Settings"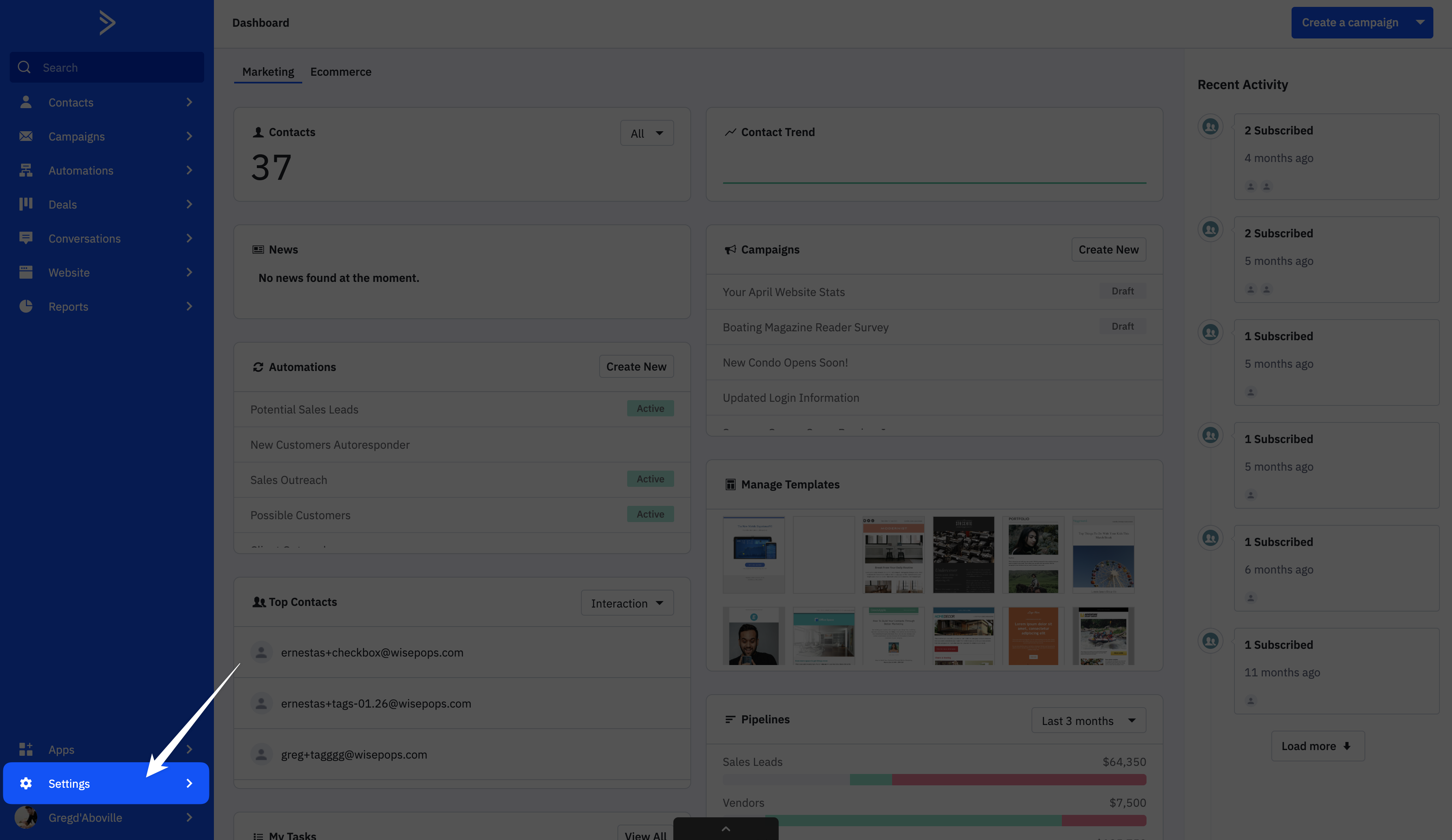 In the left panel, select "Developer"

Leave this window open and log in to your Wisepops account.
Insert Your ActiveCampaign API Key
Open your campaign and click on your sign-up form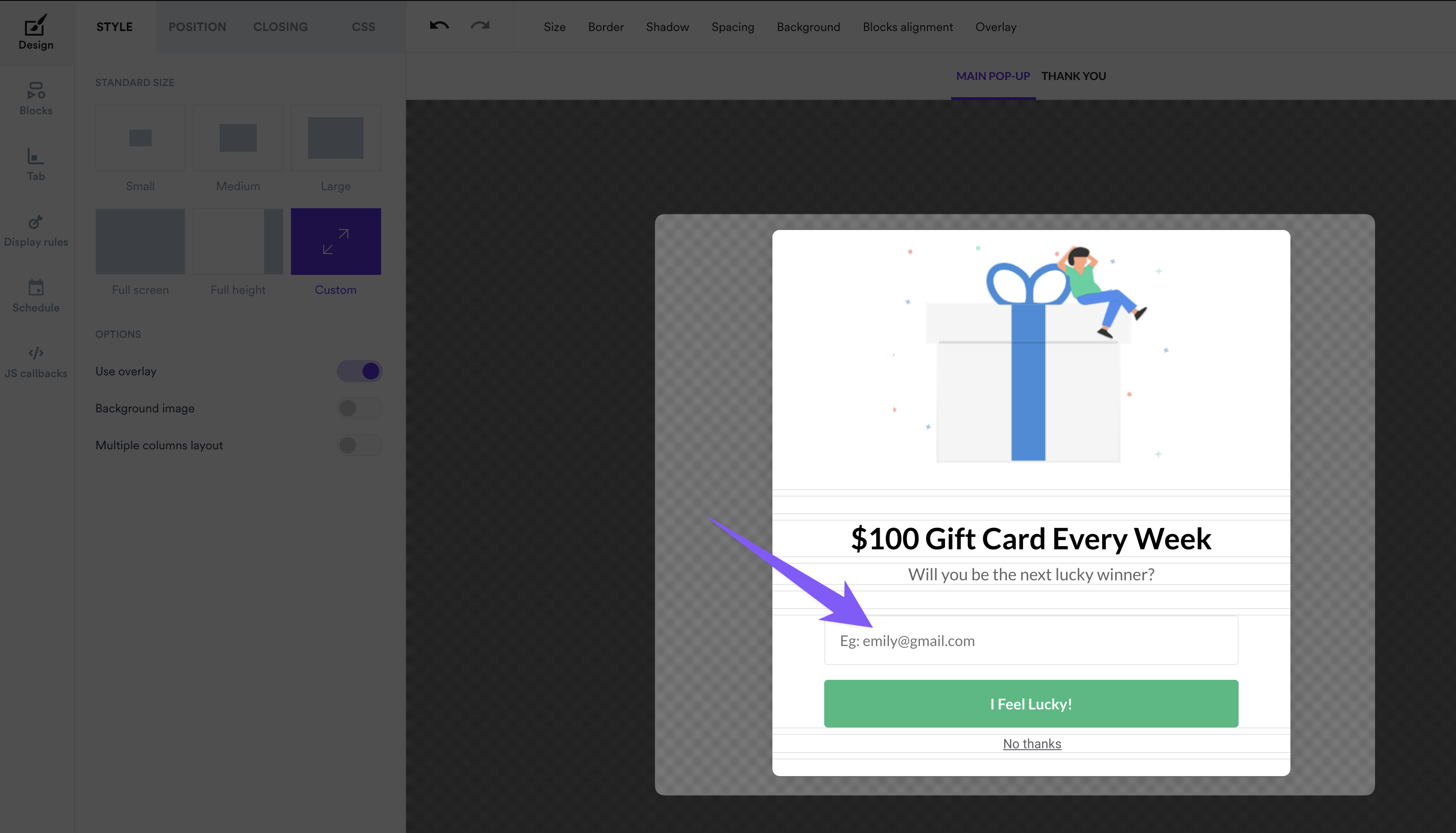 In the left panel, click on the SYNC tab and then click on the ActiveCampaign icon: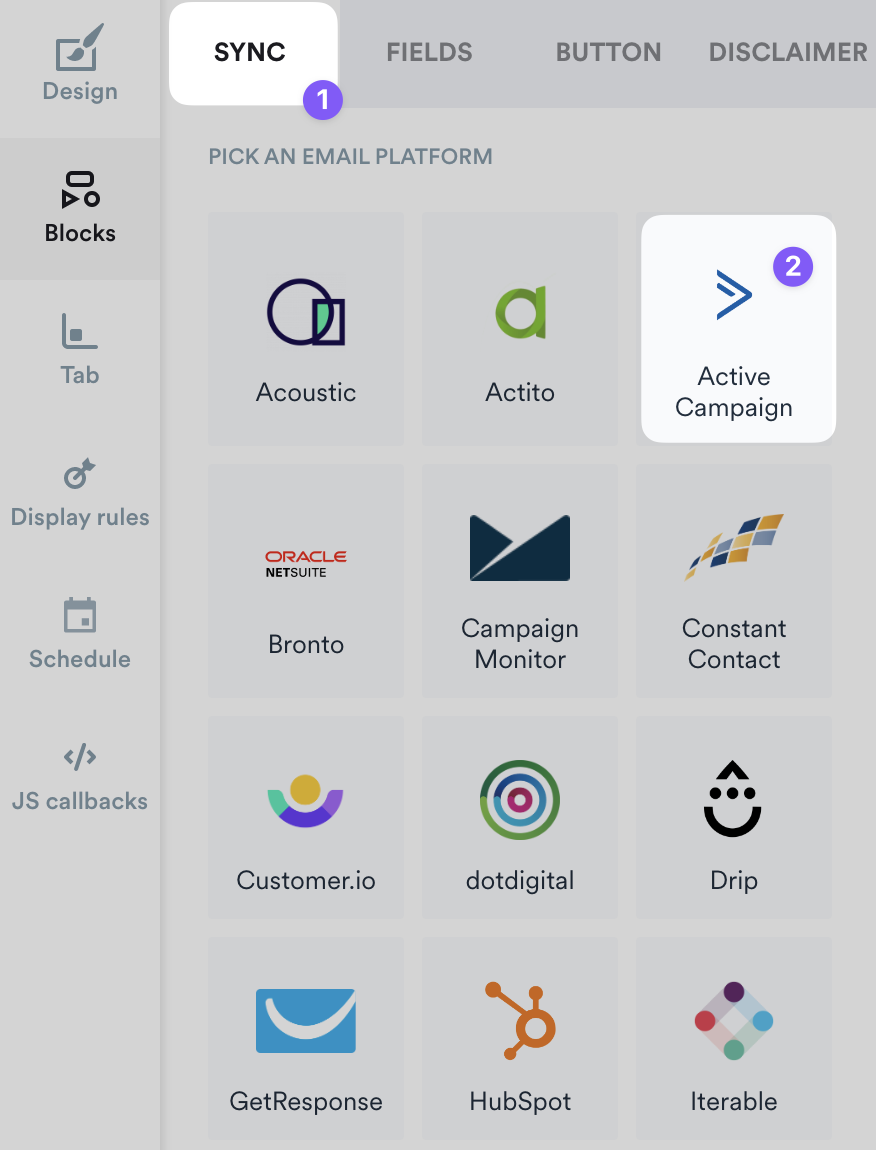 Go back to the ActiveCampaign window you left open in step 3, and copy the details into the pop-up window.
* The "Endpoint" requested would be "URL", and the "API key" would be "Key".

Then click Submit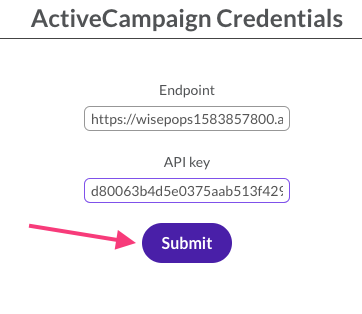 In the left panel of the editor, select your destination list.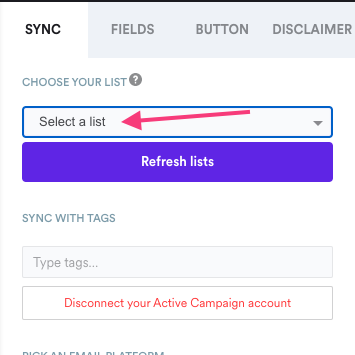 Save your campaign. Now, your new leads will automatically be added to the ActiveCampaign list you specified. 🎉
How data is synced with ActiveCampaign
The following Wisepops' fields are automatically mapped to ActiveCampaign's fields:
Email
Phone
First name
Last name
When using other fields, you can choose how to sync the data with ActiveCampaign by using the "Merge with" dropdown that will contain all the fields that exist in your ActiveCampaign account.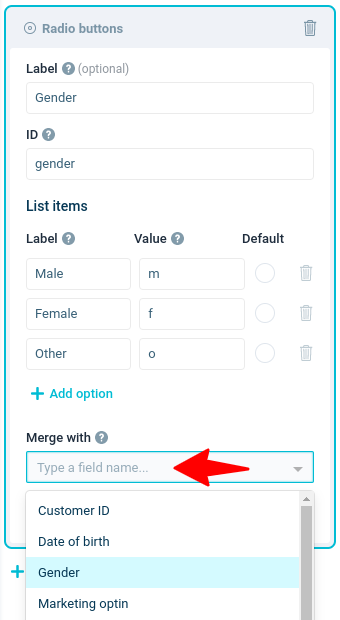 Synchronize your Wisepops leads with ActiveCampaign Tags
Synchronizing your Wisepops leads with ActiveCampaign tags is convenient for organizing contacts and can be used in automation triggers and as conditions in conditional content.
If you want to add tags to your leads with ActiveCampaign, you have to type the tag first and then click create: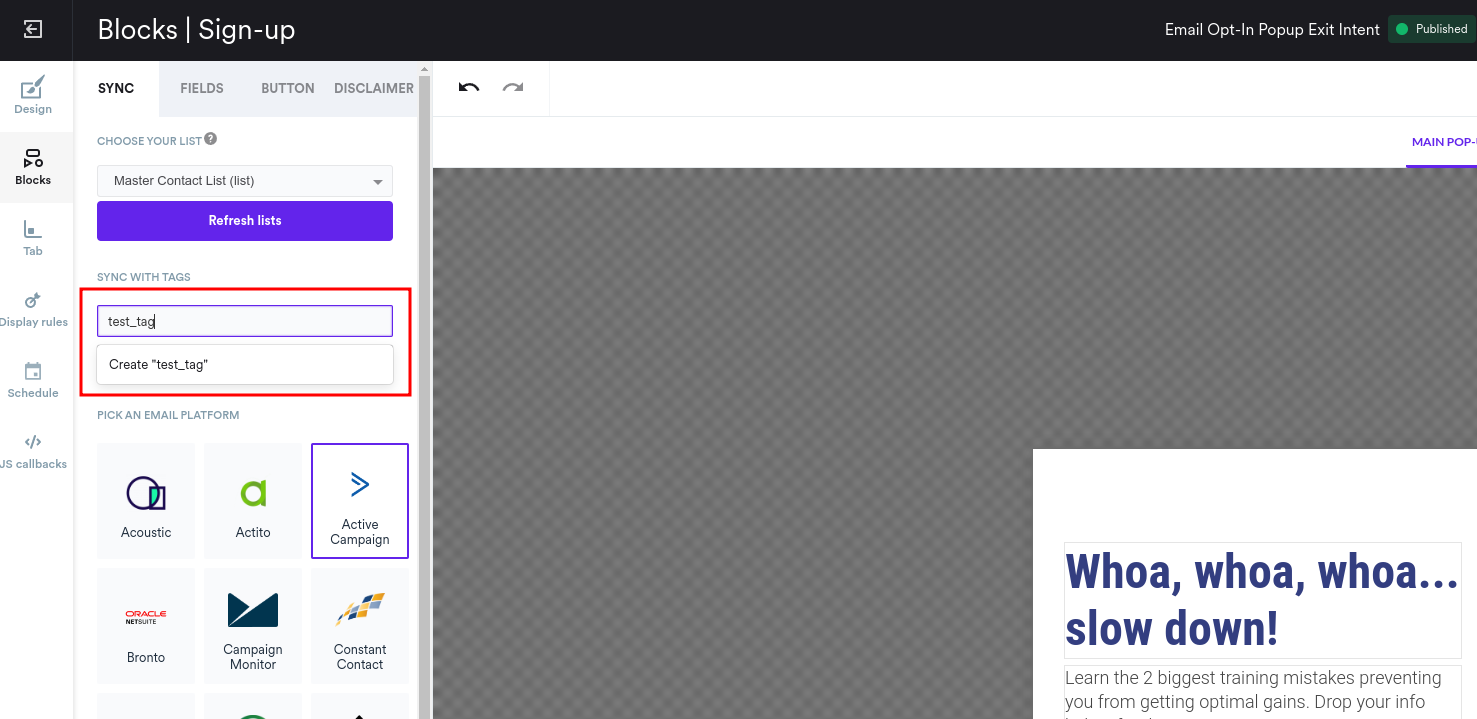 We cannot fetch all possible tags from ActiveCampaign, you need to enter them manually and, if it exists in AC, we will reuse them and will not create a new one. If it does not exist in AC, we will automatically create it.
After saving your campaign, the new leads should be tagged appropriately.
Troubleshooting
Check out this article to learn how to identify and fix the most common synchronization issues