Add Wisepops to Big Cartel
Add Wisepops to Big Cartel
Updated by Lisa Fockens
You need a premium plan to be able to use Wisepops on Big Cartel as setting up Wisepops requires customizing your shop code.

Follow these steps to set up Wisepops on your Big Cartel website.
Step 1: Log in to your Wisepops account.
Step 2: Open the websites management page (direct link).
Step 3: Next to the website's URL, click on the ... symbol and select "Setup code".

Copy the code: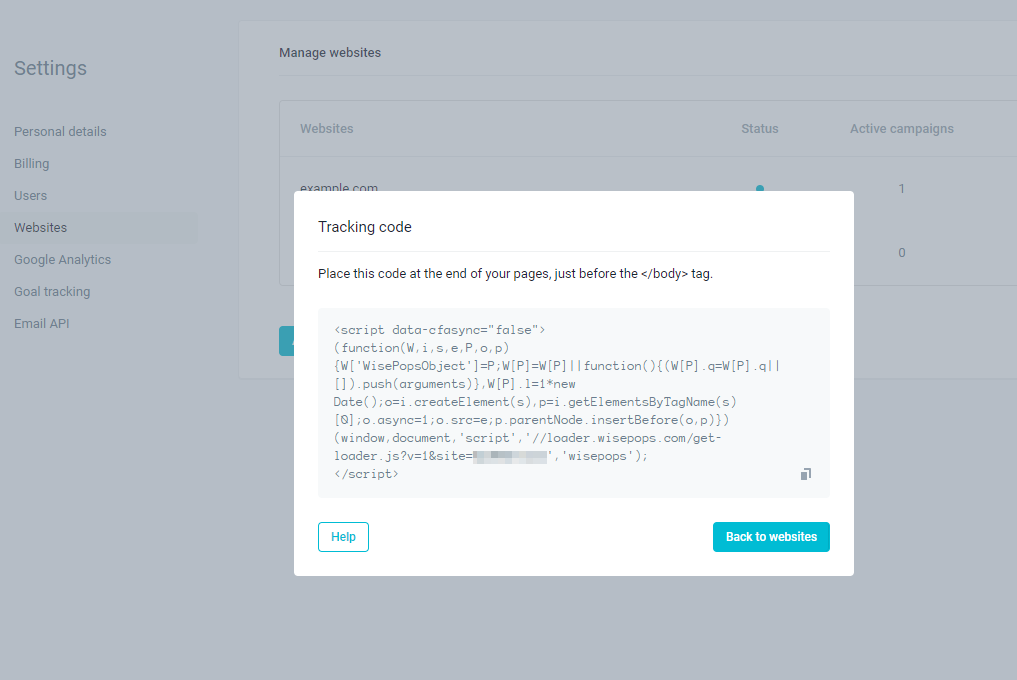 Step 4: Log in to your Big Cartel admin.
Step 5: In the upper right menu, click 'Customize design'
Step 6: In the upper-left menu click the code icon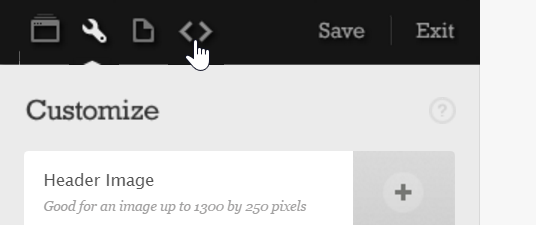 Step 7: In the left menu click 'Layout'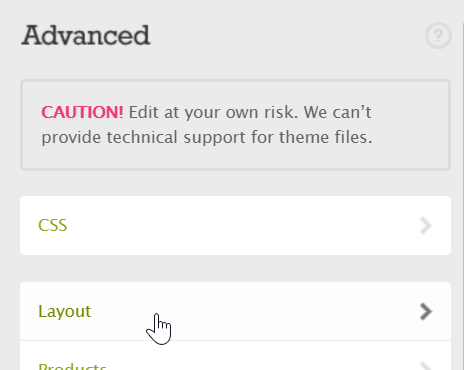 Step 8: click 'Custom'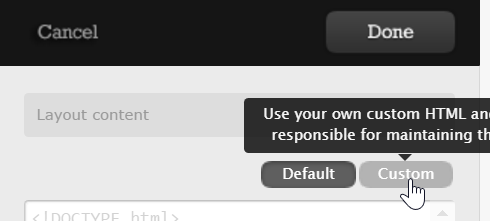 Step 9: Scroll down until you see the </body> tag. Paste your Wisepops code just before.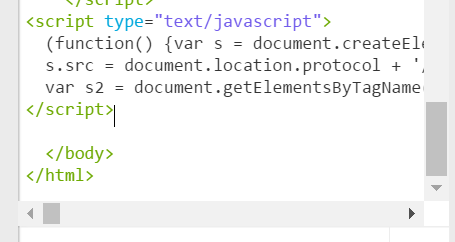 Step 10: Click done at the top of the page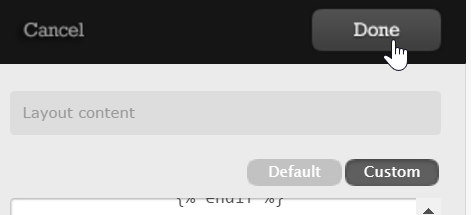 Step 11: Click 'Save' at the top of the page to publish your changes.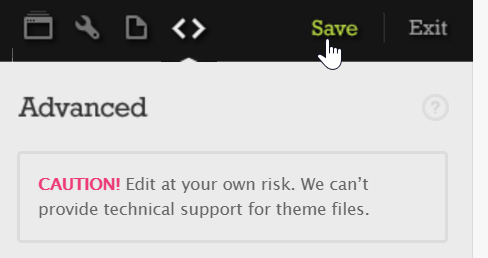 Step 12: Check the setup using Chrome or Firefox
Still not seeing your popup? Check this troubleshooting guide.
You're ready to display your popups!