Promote a free shipping threshold based on cart value
Promote a free shipping threshold based on cart value
Updated by Lisa Fockens
How often have you added an extra product to your cart just to get free shipping? 9 out of 10 consumers say free shipping is the topmost incentive to shop more online.
Promoting how much your visitors need to spend to get free shipping can quickly boost your average order value and your overall revenue.
With a few simple steps, you can communicate these offers efficiently through their notification feed, informing them how much they need to spend to qualify and optionally notify them when they qualify for the offer.
Create a notification and fine-tune it to your style.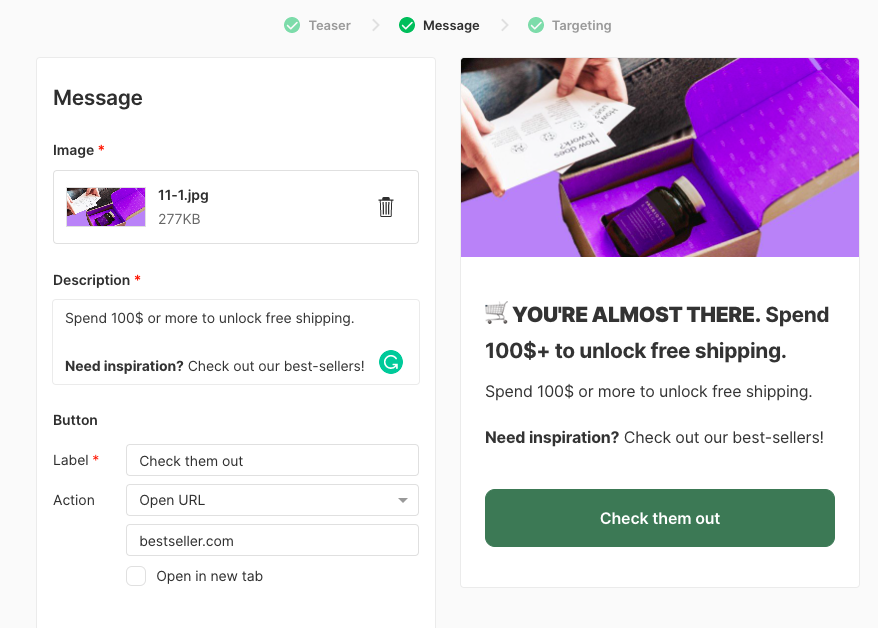 Target shoppers who are getting close to the threshold using the Cart value property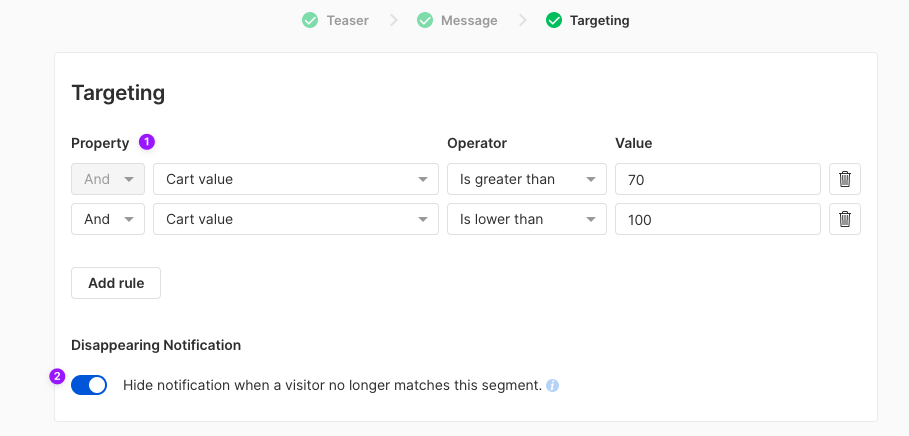 Create a second notification campaign and add a text that should be shown when your visitor reaches the free shipping limit.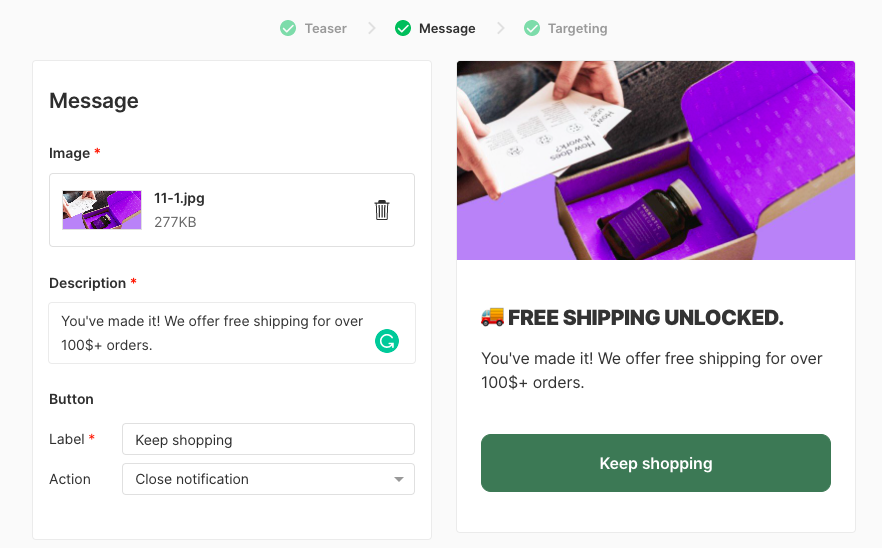 Target shoppers who reached the free shipping threshold. Adjust the Cart value property so that the notification will show up automatically when the visitor has reached the limit for your incentive.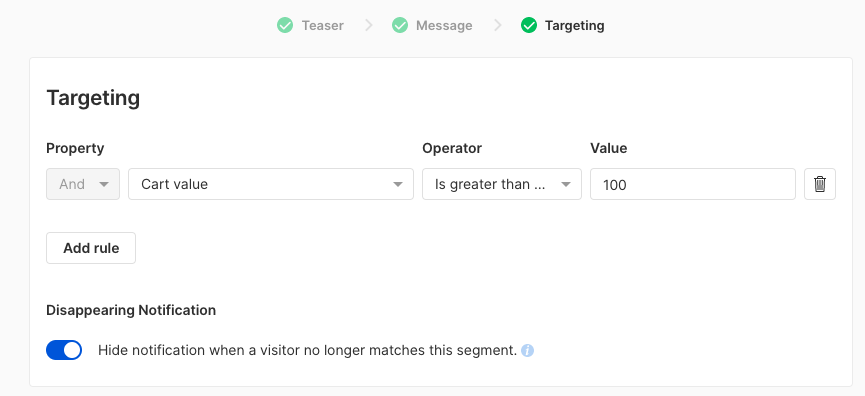 Make sure you toggle the Disappearing Notification setting so that the notification will not show again if the visitor removes items from their cart and the threshold is no longer reached.
Contact us if you have any questions!