Connect Wisepops with Blueprint
Connect Wisepops with Blueprint
Updated by Lisa Fockens
Step 1: Log in to your Wisepops account.
Step 2: Open or create a popup with a sign-up form.
Step 3: Click on your phone form.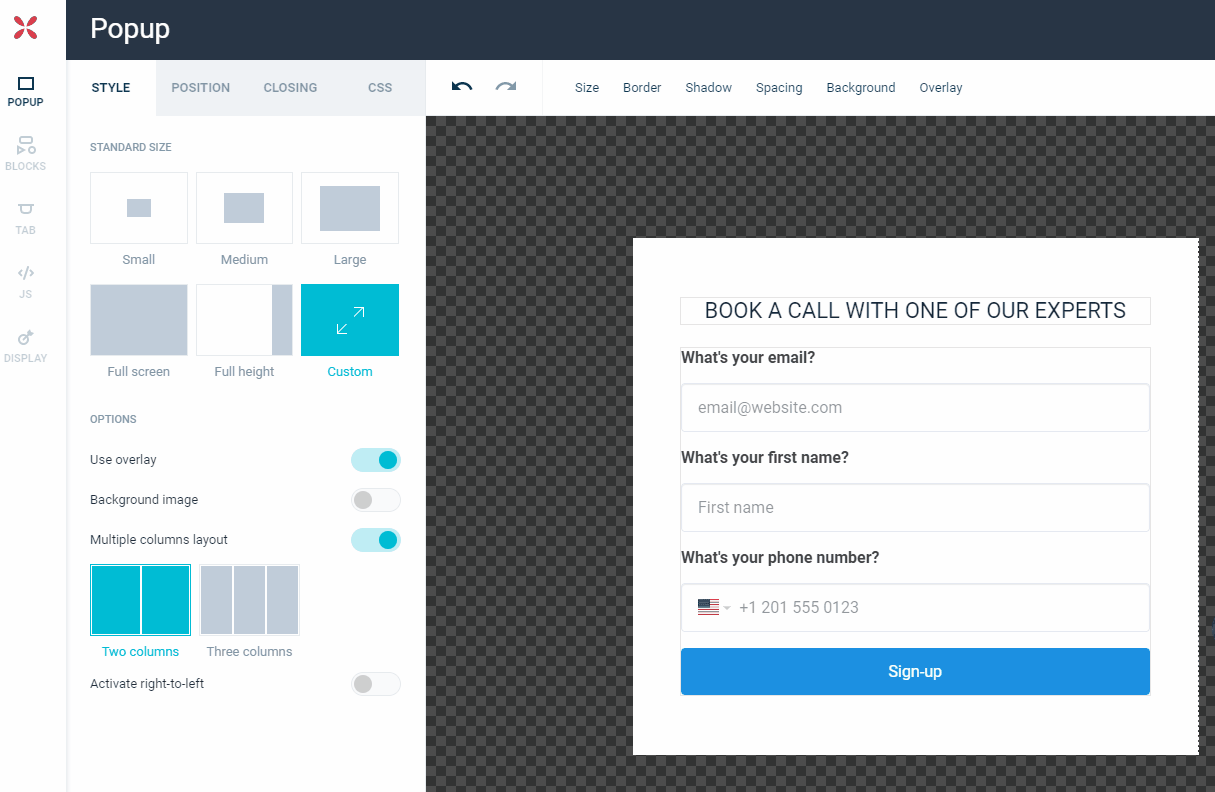 Step 4: In the left menu, click on Sync, then Blueprint: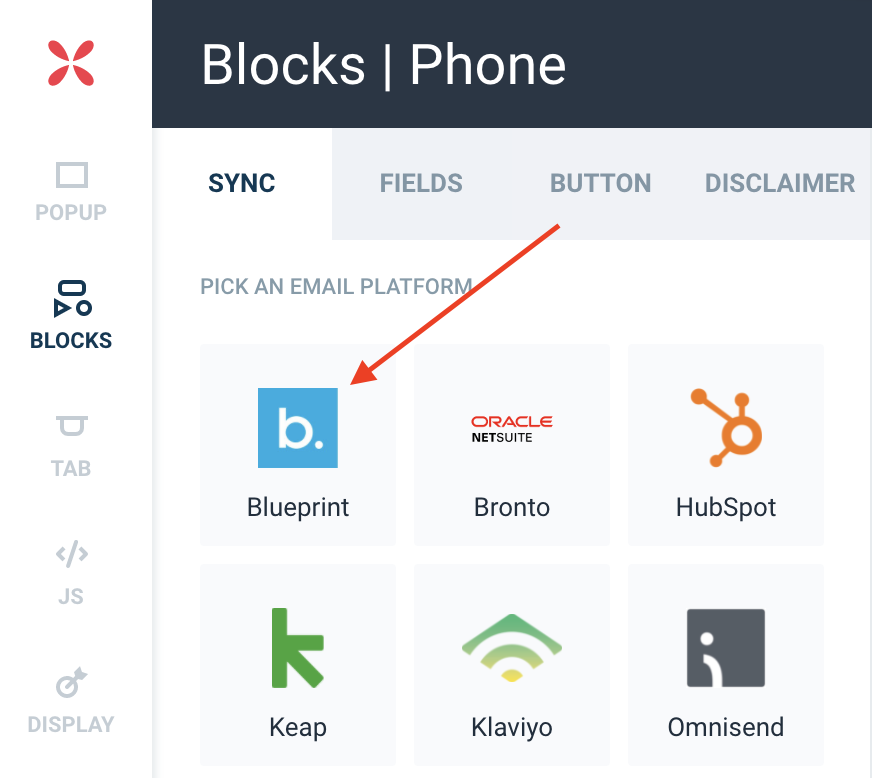 Step 5: In the popup window, enter your API key which you should get from your Blueprint account support person: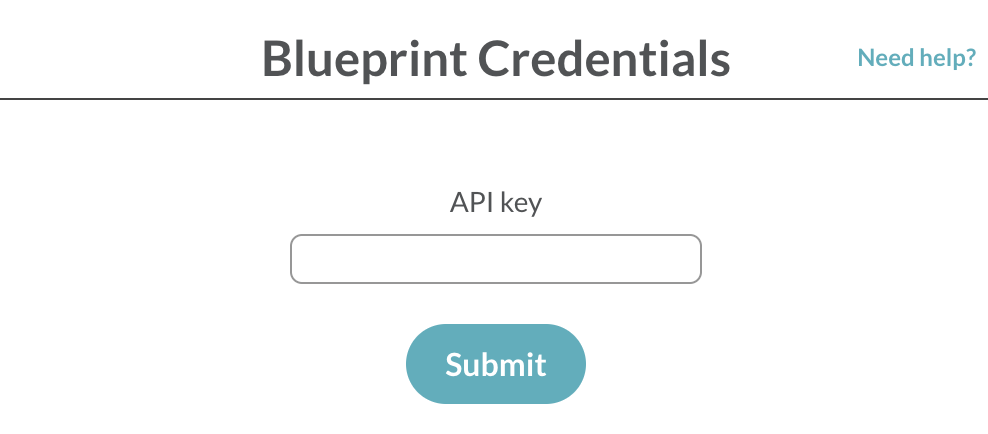 And voila!
The following fields are synced with Blueprint:
Phone number
Email
First name
Last name