Connect Wisepops with Sendinblue
Connect Wisepops with Sendinblue
Updated by Lisa Fockens
Step 1
Log in to your Sendinblue account.
Step 2:
In the upper right menu, select "SMTP & API"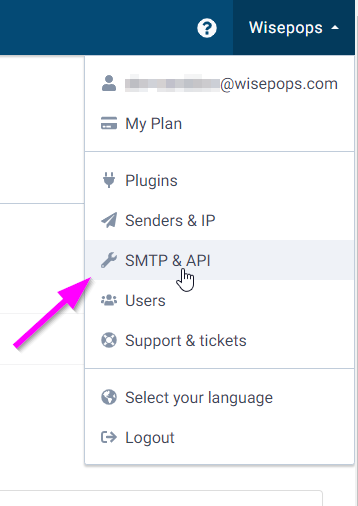 Step 3:
Select and copy your "v3" API key: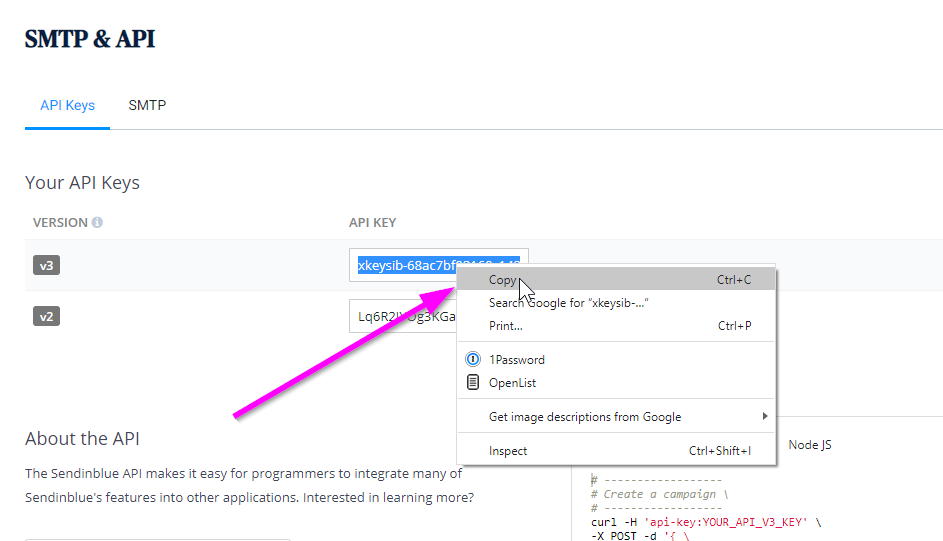 Step 4: 
Log in to your Wisepops account.
Step 5: 
Open or create a popup with a sign-up form.
Step 6: 
Click on your sign-up form.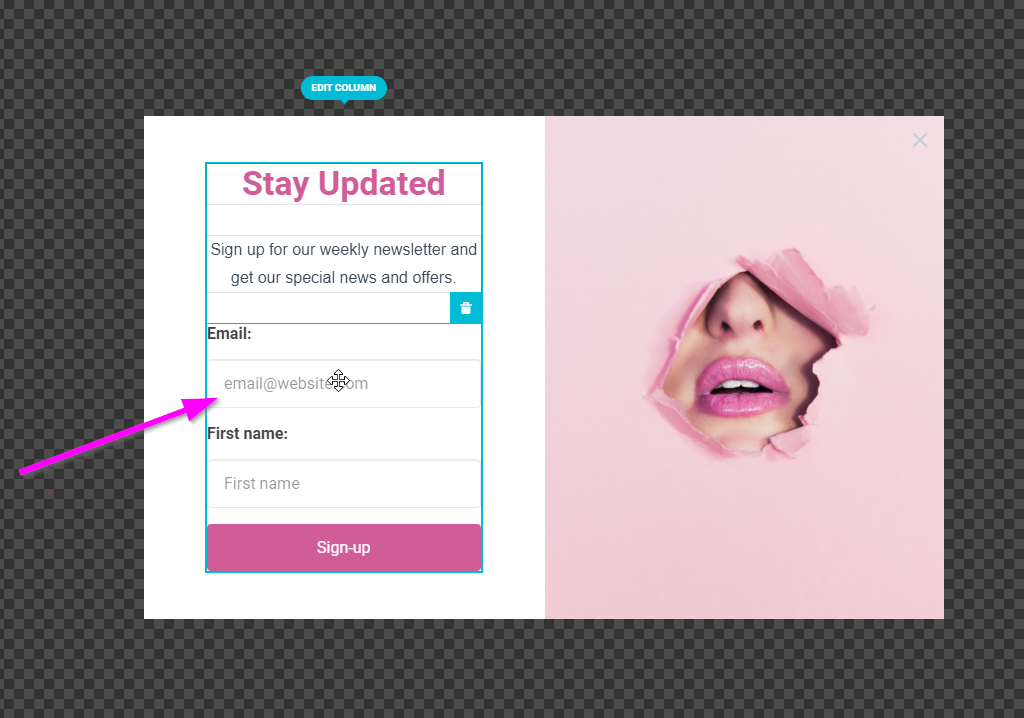 Step 8: 
In the left menu, click on Sync, then on the Sendinblue icon: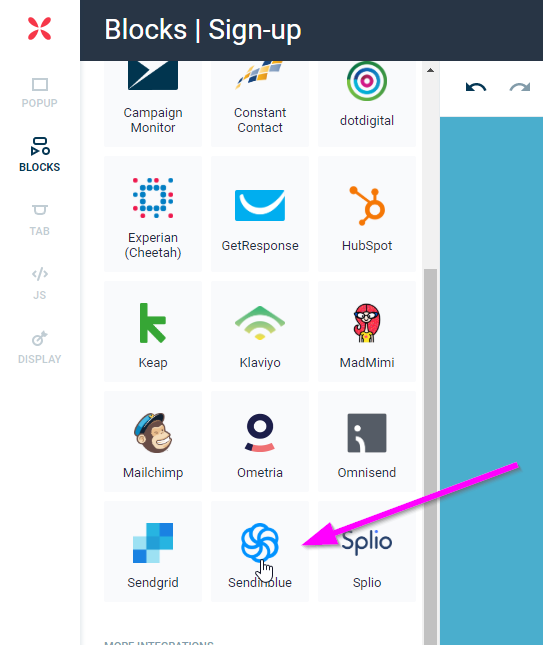 Step 9: 
Paste your API key and click "Submit"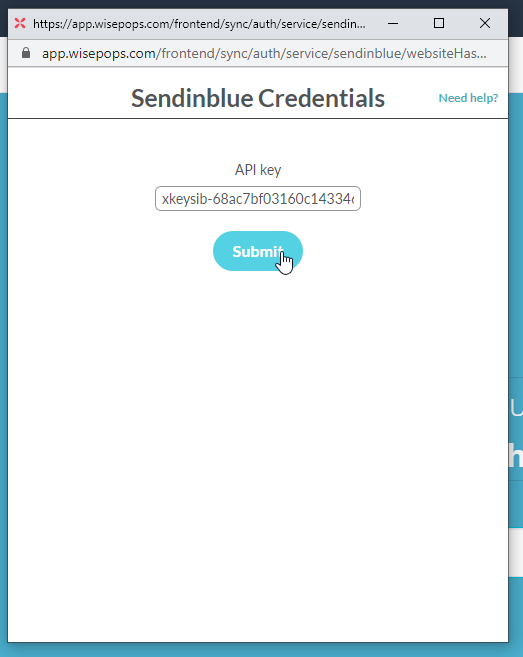 Step 10: 
In the "list" menu, choose which list you'd like new subscribers to join: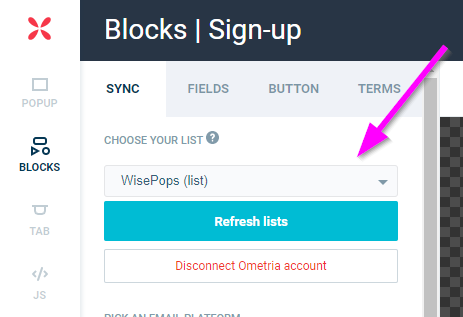 And voila!