Updated by Lisa Fockens
The Wisp Notification
Wisp Notifications are the content you want to deliver to your visitors. A notification has two main pieces: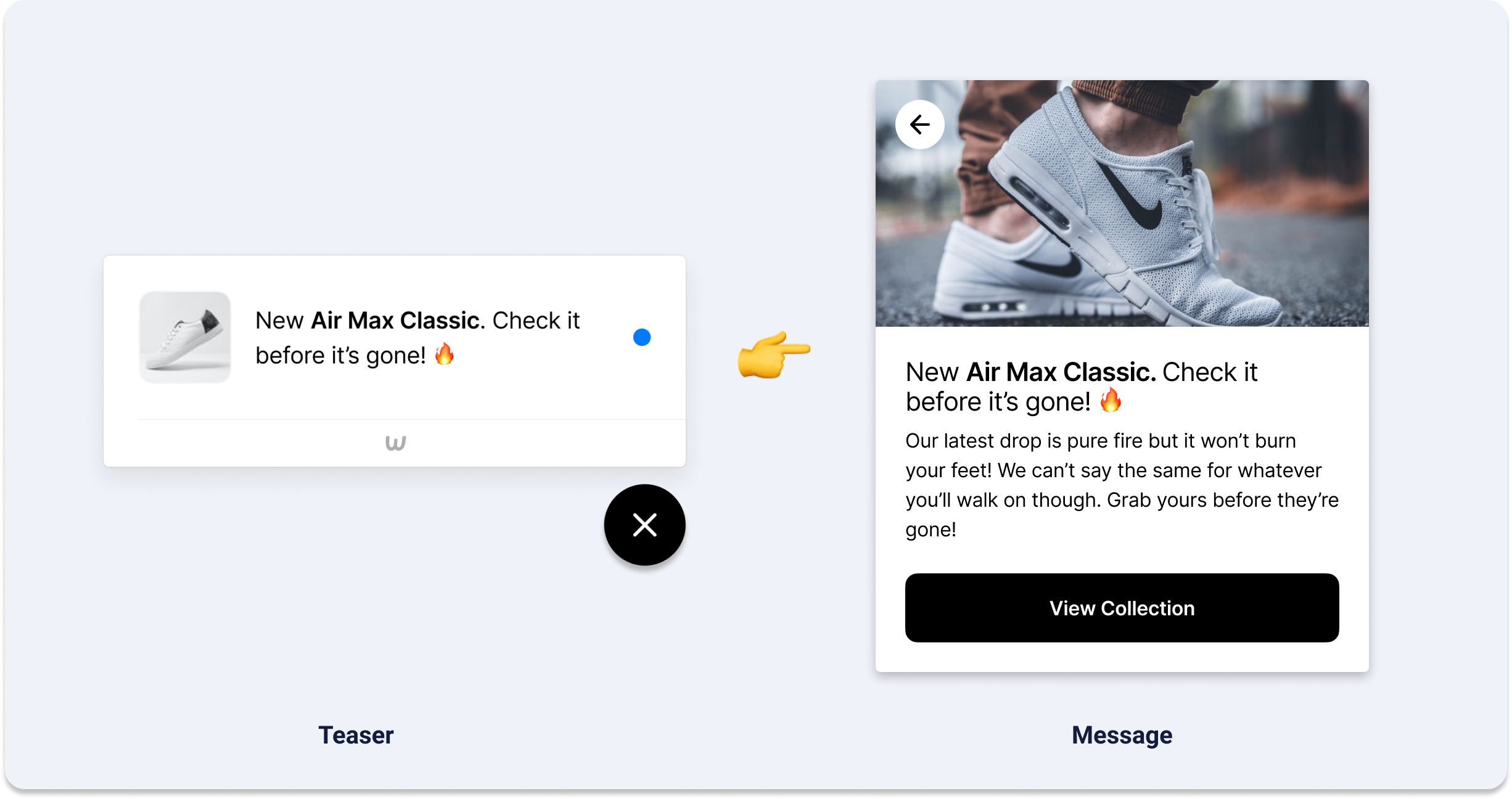 The Teaser: What your visitors see when you open the feed.
The Message: What your visitors see when you open the teaser.
The Teaser
The teaser is a preview of the campaign. It hints at the message inside using only two simple components: a thumbnail image and some text. For text, you get 30 characters for the title and 90 character.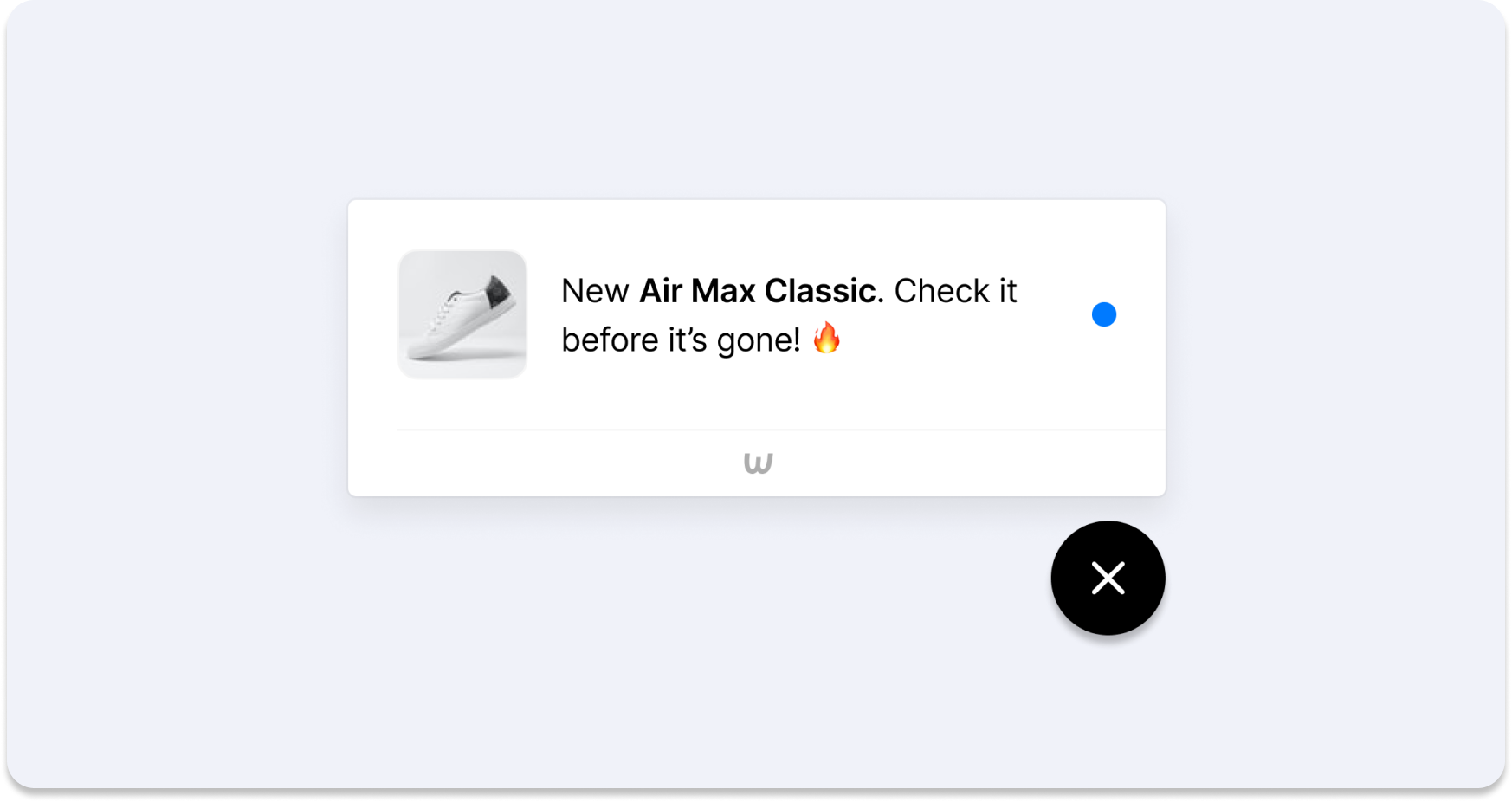 It's up to you to make the most of these. Think of this as the subject line of your email marketing campaign, and your goal is to get that open rate as high as possible.
The Message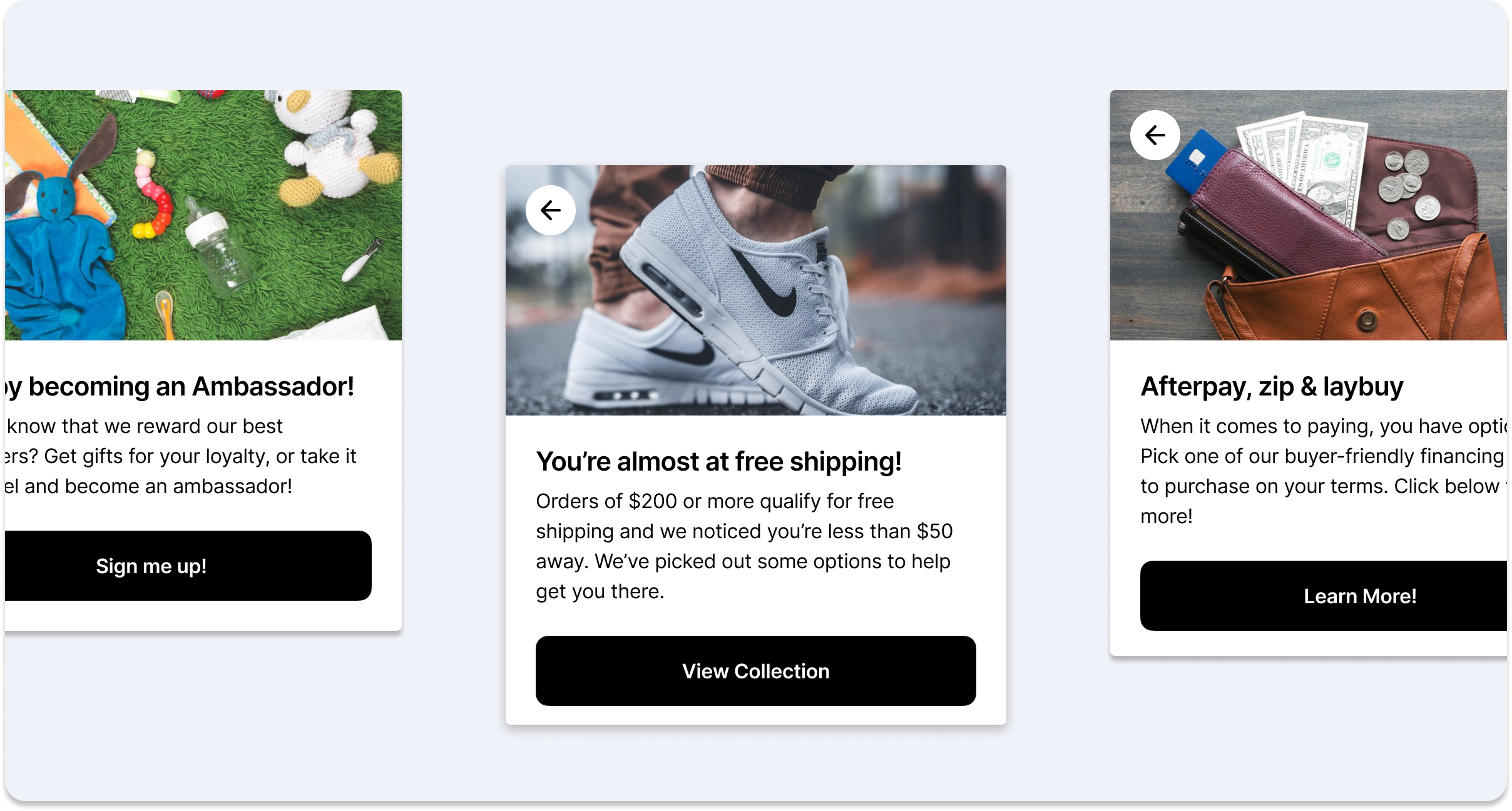 For the visitor, the message is the content of the notification that they purposefully opened. For the campaign creator, it's the carefully crafted content with a specific goal in mind.
Wisp designed the message component of notifications to be compelling and flexible in order to deliver on this.
Compelling: After getting the visitor this far, we want to convert them. To deliver on this, messages let you provide your own images (or GIFs!) and copy: up to 300 characters to close the deal. The message inherits the title that you set on the teaser.
Flexible: Not all goals are the same, and you need the tools to convert visitors efficiently. Depending on the campaign you created, you can enable different actions to be taken directly in the notification, and they're all easy to set up. These currently include email collection, opening a new link, or closing the notification.
Some campaign types provide the additional 'Thank-You' message for completed actions. These can be super valuable for rewarding customers with a discount or sharing next steps after they complete your goal.