Updated by Lisa Fockens
Discounts
If your site is on Shopify, Wisespops comes ready to generate discounts and surface them within notifications.
Wisepops creates a discount in Shopify but the discount can be modified in both Shopify and Wisepops. Wisepops cannot however pull discounts created in Shopify. This means you must create them in Wisepops to use them.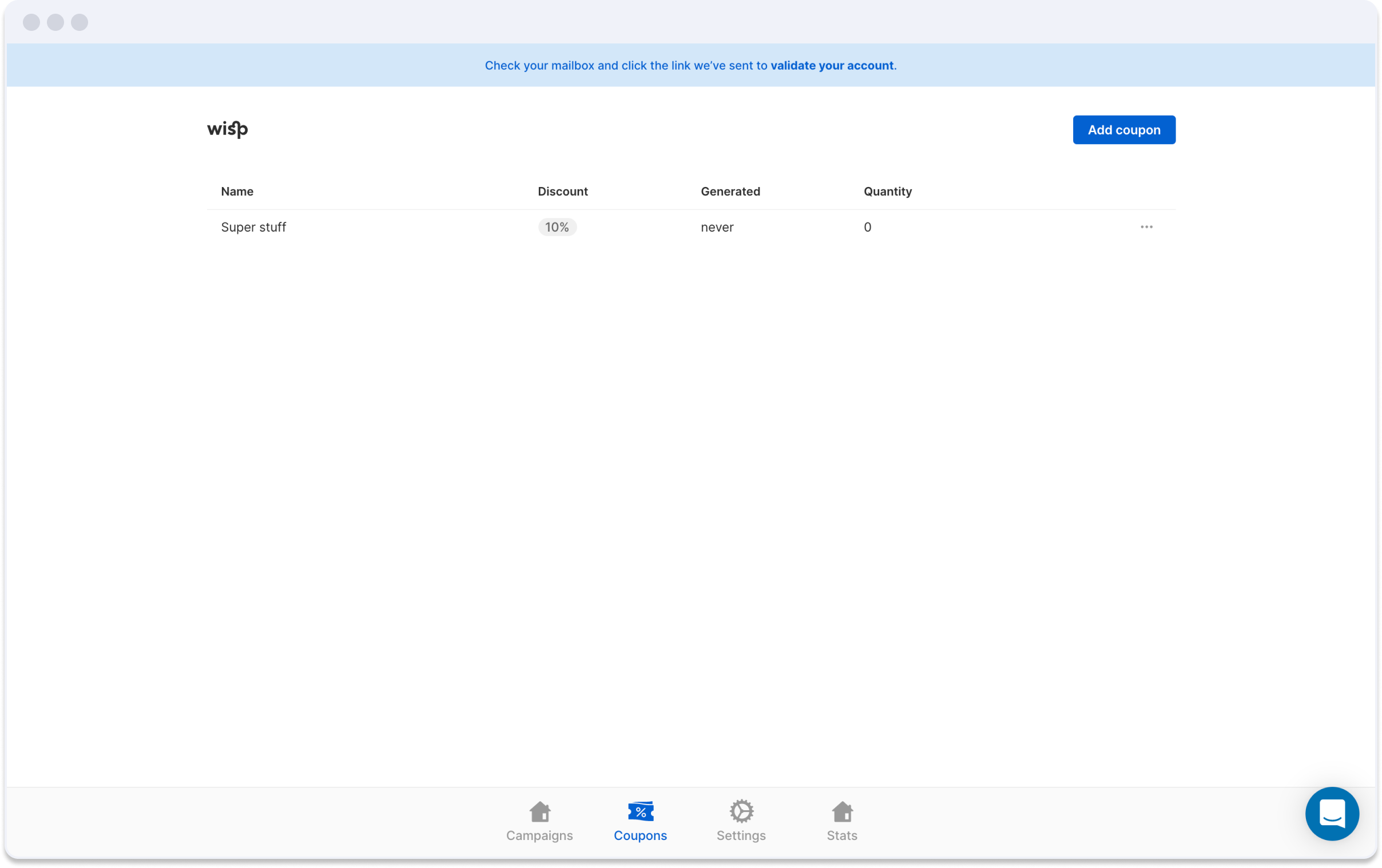 It's really easy to create coupons. Clicking 'Add Coupon' opens a wizard and following those steps will get you exactly what you need.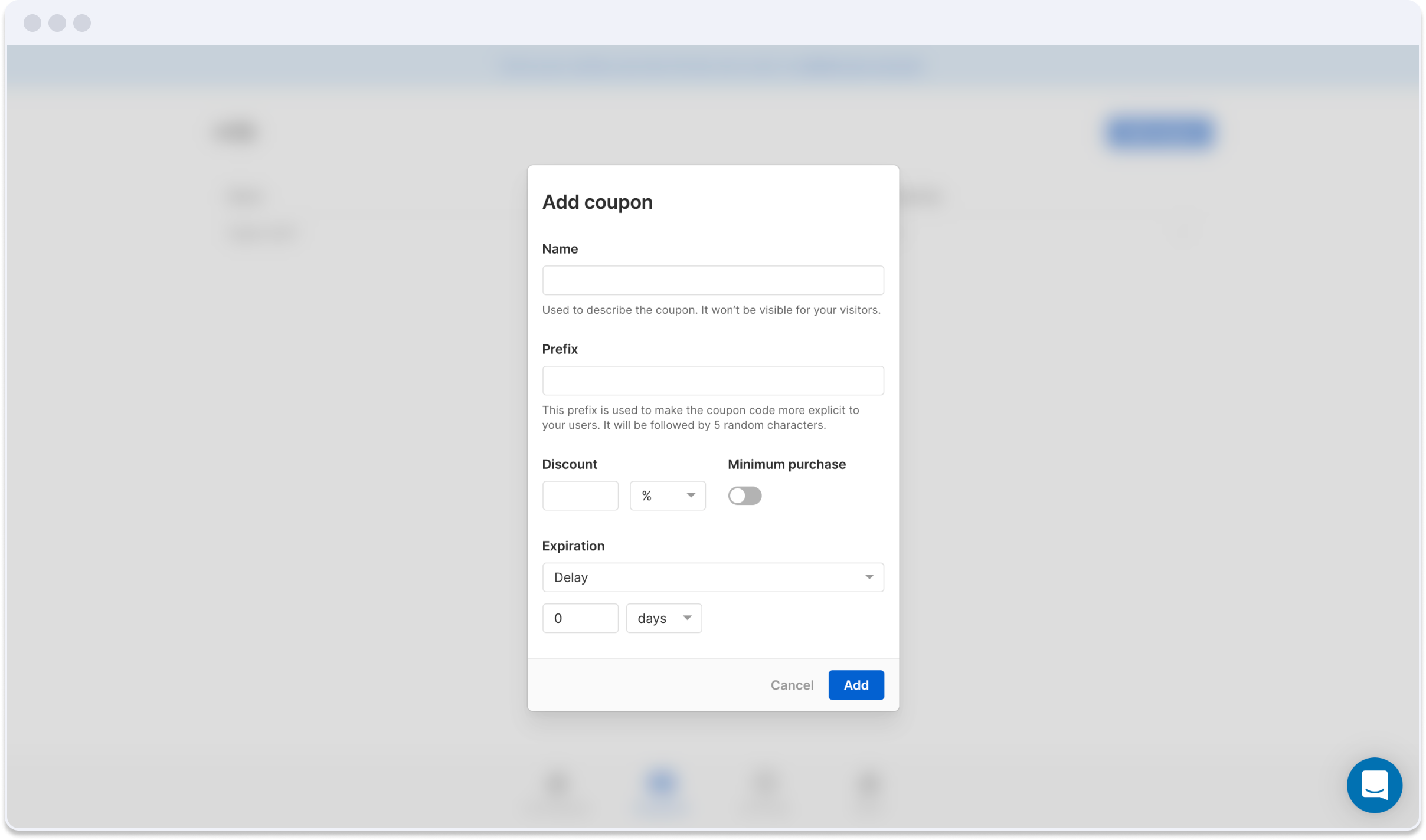 You can set the level of discount, the minimum value, and the expiration. Once a coupon is created, it can be added in line in the campaign.
Wisepops discounts are one-time use, but this is among many characteristics that can be changed in Shopify's discount section.