Updated by Lisa Fockens
Meet Wisp
Wisp is a way for merchants to communicate with visitors on their site without being intrusive and visitors love engaging with it. It's a simple concept, but it can perform complex and important tasks.
The Big Idea
Wisp was built because we felt there was a lot of brand engagement left on the table. Popups can do a good job capturing the emails of some visitors, but they lack the connection. After all, you can only serve up so many popups before your visitors will be frustrated.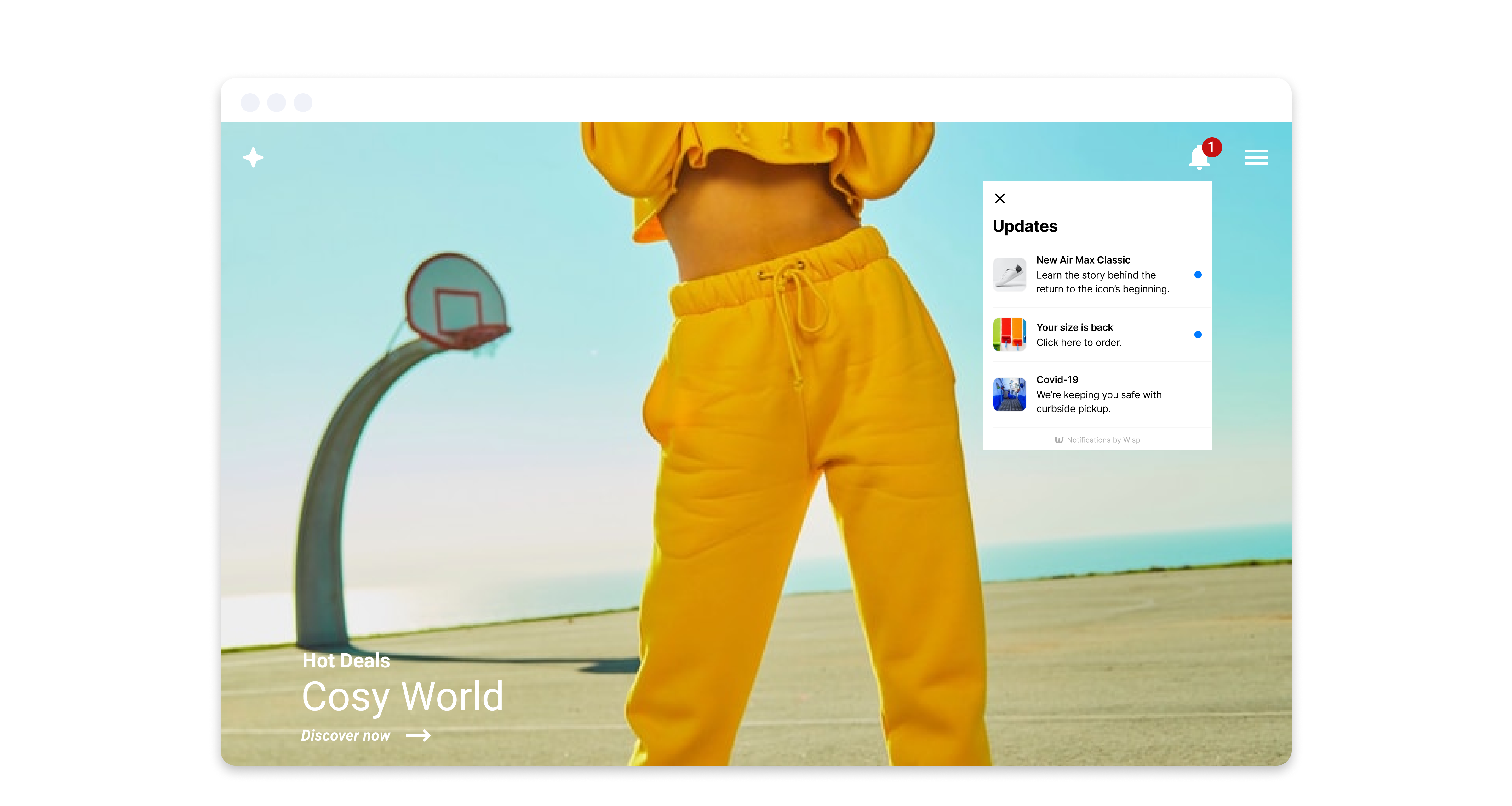 That's why we love a notification feed. It's always present, but it never interrupts your visitors. Instead, that red notification badge says 'hey, there's something in here for you' and invites them in.  We know it works: that's why we see the badge everywhere. As users of smartphones and apps, we're trained to click the red badge and we love opening messages. Popups? They don't get the same love.
After launching, we learned that merchants were really creative and would come up with a lot of ways to use Wisp for super personalized experiences.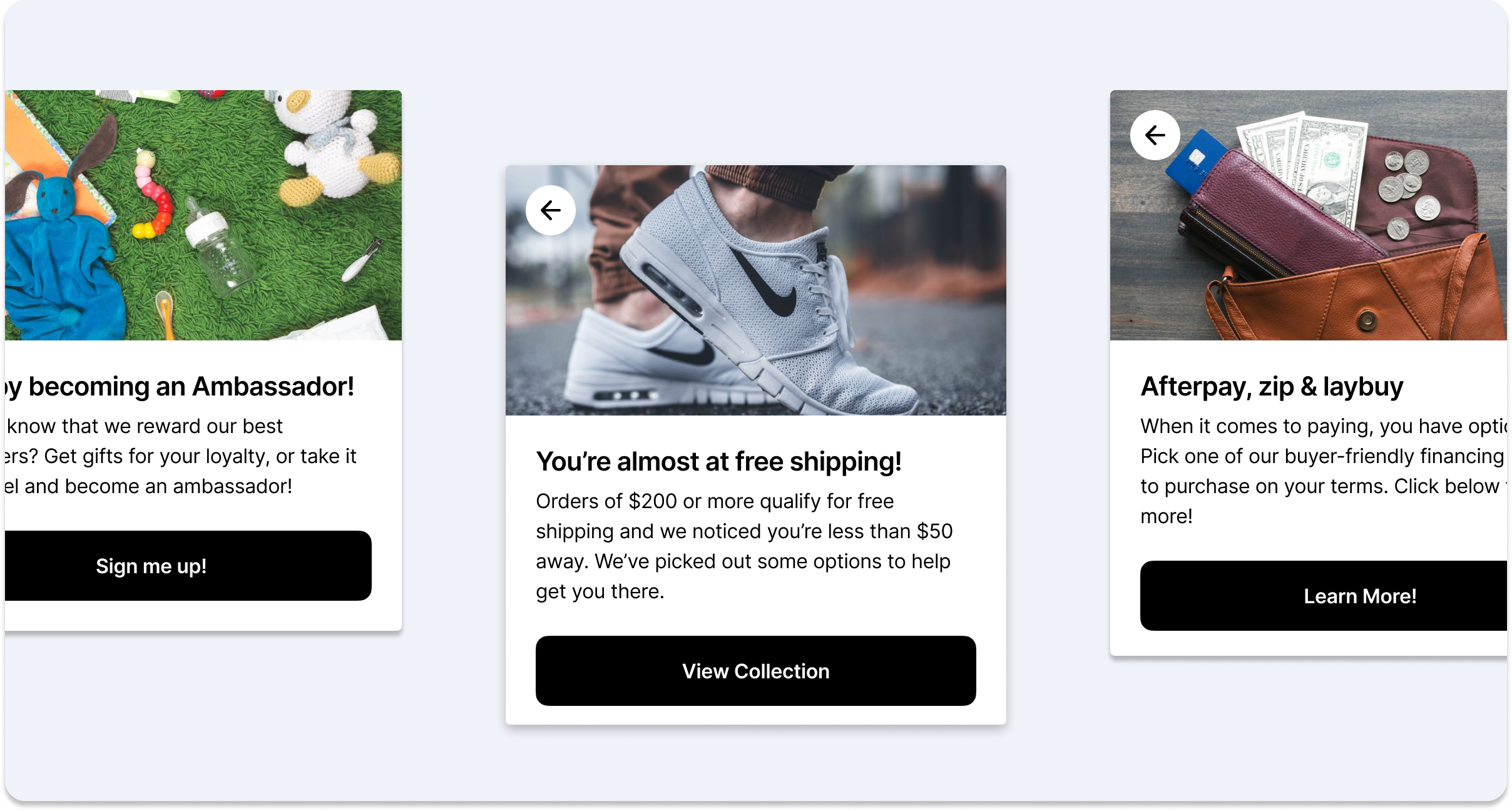 This has been really exciting for us - to hear the imaginative ways merchants want to engage their merchants and grow their business. They love it, and we're obsessed with continuously making it better. Once you get to know Wisp, we think you will be too.