Updated by Lisa Fockens
There are two ways to install the notification feed on your Shopify store, and both are fine for starting your notification journey. You can:
Install the "Notification feed by Wisepops" App through the Shopify App Store (If you choose to install from the App Store, you'll be walked through the permission requests and Wisepops account creation).
Connect your Shopify store in the settings. If you haven't connected your Shopify store or installed the app, and you have already created a Wisepops account, follow the steps below:
Log in to your Wisepops account and go to the settings
Navigate to the Install Notifications tab
Click on the Install With Shopify button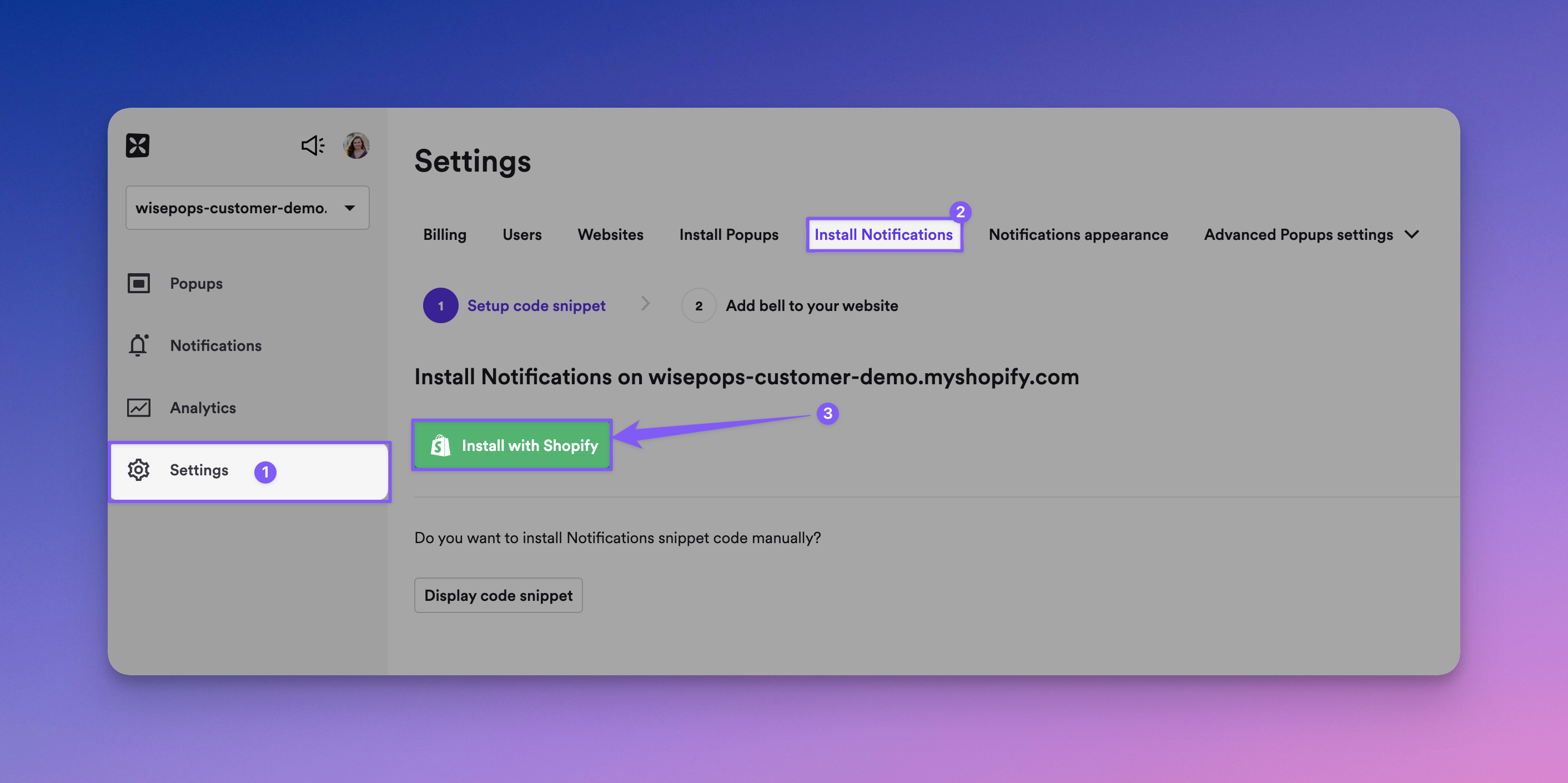 Once the tracking code is installed on your site, you can choose between 2 options for how your feed will be displayed on your website : (1) Floating feed or (2) Custom embedded feed (recommended). To activate the floating feed, navigate to the Notification appearance tab and activate the floating layout toggle. To add the widget to your header so that the bell is embedded, you'll need to follow the instructions for a custom implementation. Check out the document 'Embedding feed in your header' for more help.