Updated by Lisa Fockens
Install Wisp for Shopify
There are 2 ways to install Wisp on your store, and both are fine for starting your Wisp journey. You can:
Install the Wisp App through the Shopify App Store
Connect your Shopify store in the Wisp Admin.
If you choose to install Wisp from the App Store, you'll be walked through the permission requests and Wisp account creation.
If you haven't connected your Shopify store or installed the app, and you have already created a Wisp account, simply:
Head to Settings in your Wisp Admin.
Select Setup on the left menu.
Click Log in with Shopify and follow the prompts. If you're asked to install 'the unlisted app', you're on the right track.
Test your Installation
Whichever path you took, take a second to verify that the setup was successful. Head to your online store-front and hit refresh. You should see the floating button on your page. It should look something like this (without the red badge):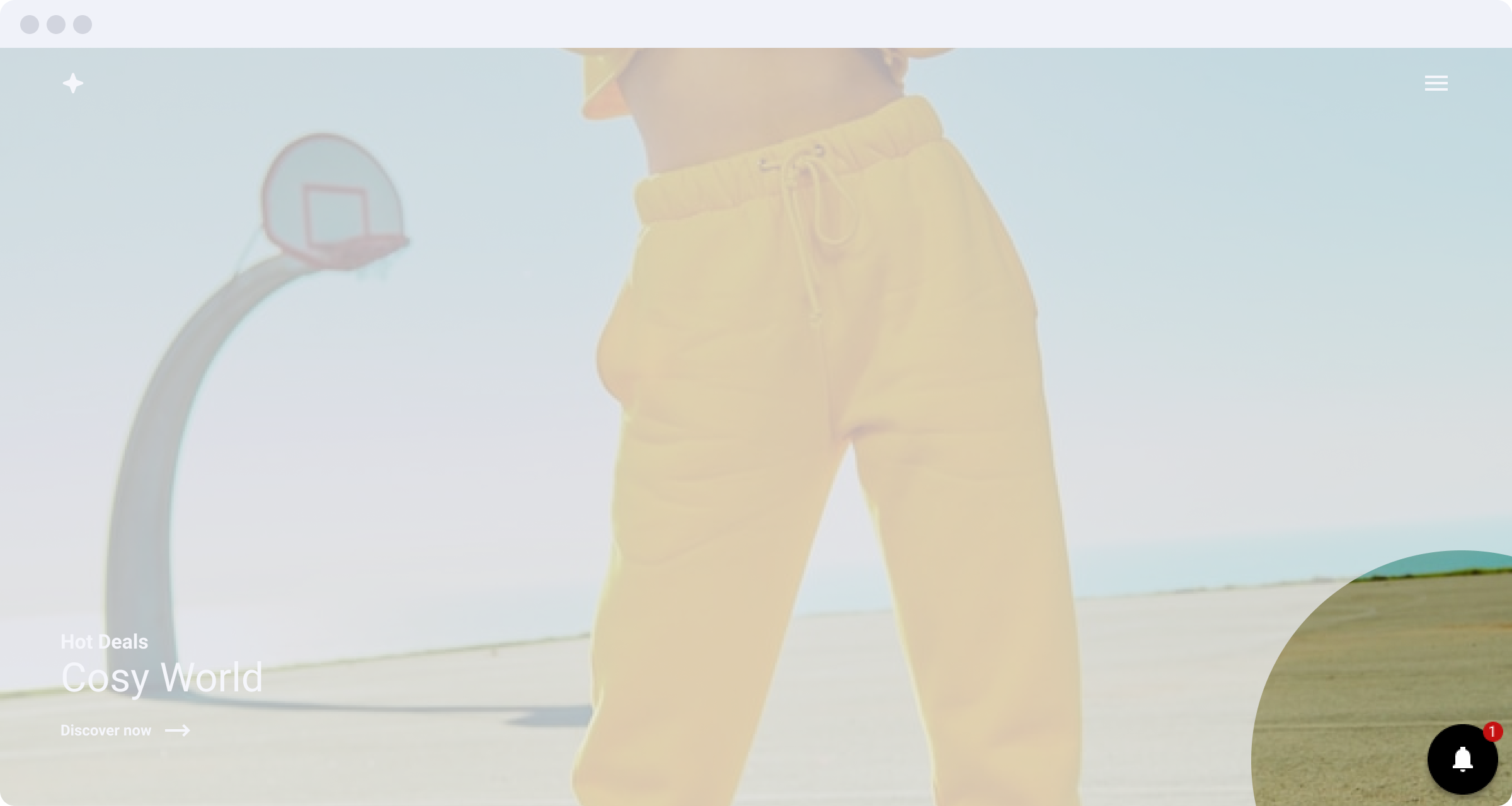 If it's there, you're now ready to customize your feed and start sending campaigns.
To add Wisp to your header so that the bell is embedded, you'll need to follow the instructions for a custom implementation. Check out the document 'Embedding the Wisp feed' to learn more.