Updated by Lisa Fockens
Wisepops enables companies to communicate with their website visitors through engaging and contextual marketing campaigns.
Read on to learn how it works. Or if learning from videos is more your vibe, scroll to the end and learn everything in under five minutes.
Create a campaign
Create a campaign using our Campaign Assistant or you can use our Custom Campaign builder.

Choose your goal
When using our Campaign Assistant, Wisepops prompts you to choose your main campaign goal. You can choose from the following:
- Grow your audience
- Increase sales
- Ask for feedback
- Seasonal campaigns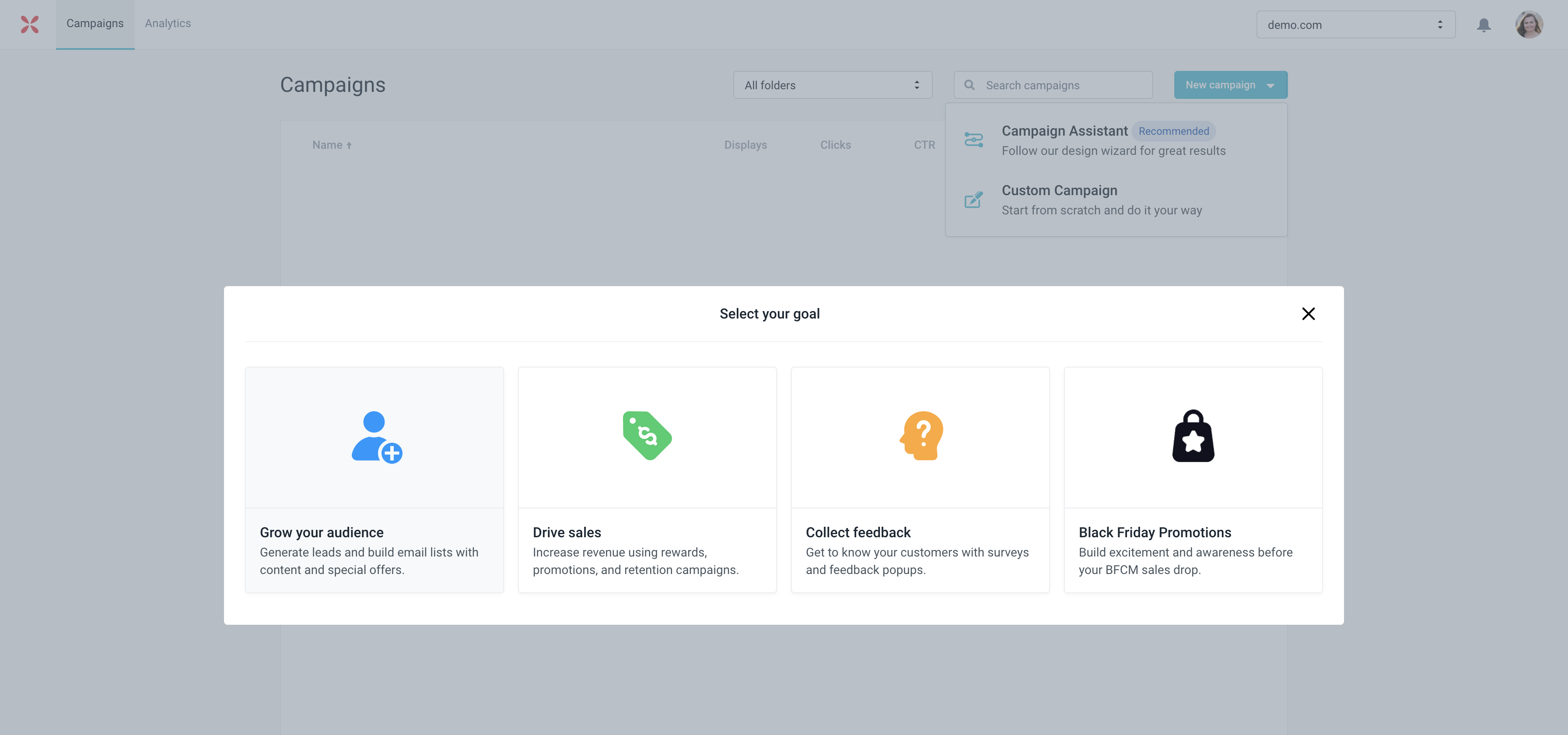 Choose a way to achieve your goal
What are you planning on offering your visitors? Whether you want visitors to sign up for a newsletter or you're offering a discount, Wisepops has lots of options. Choose one that fits your campaign.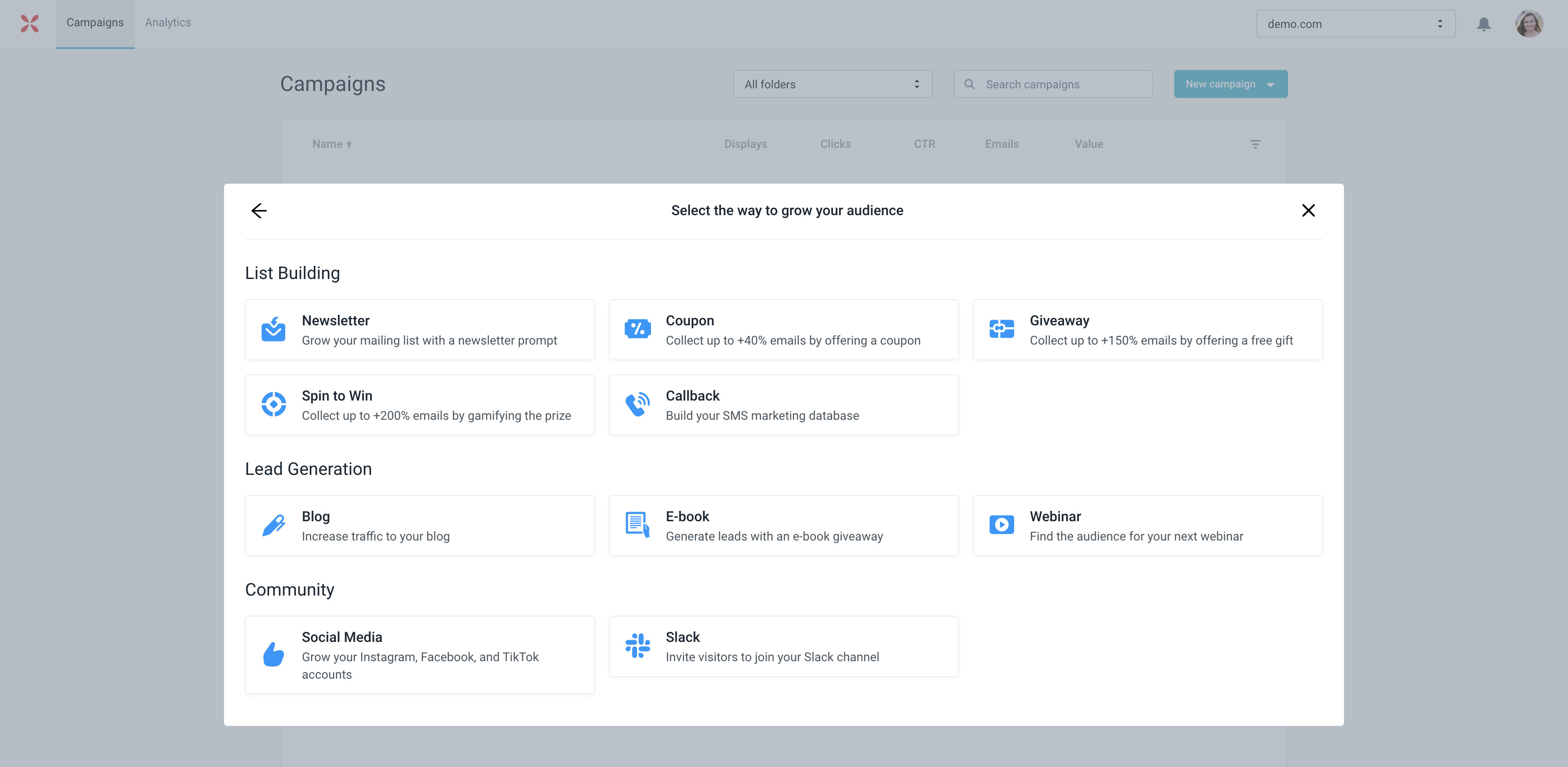 Choose a format and a layout for your campaign
Wisepops lets you create various campaigns in different formats. Based on the visibility you want to give to your message choose from the following:
- Popups
- Bars
- Embeds
Then pick a pre-configured ready-to-use template optimized for user experience and conversion.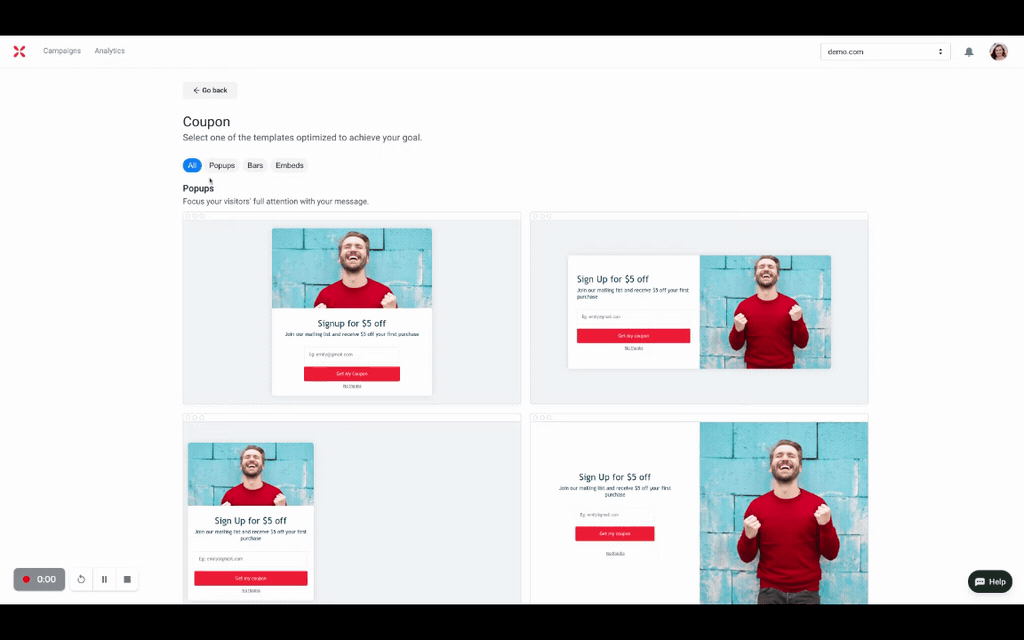 Design your campaign
Use our design builder to edit your campaign, so it matches the look and feel of your website. Change colors, fonts, sizes, and drag-and-drop new elements into your popup (text, image, video, HTML, countdown timer, sign-up form, and many more) or delete existing ones.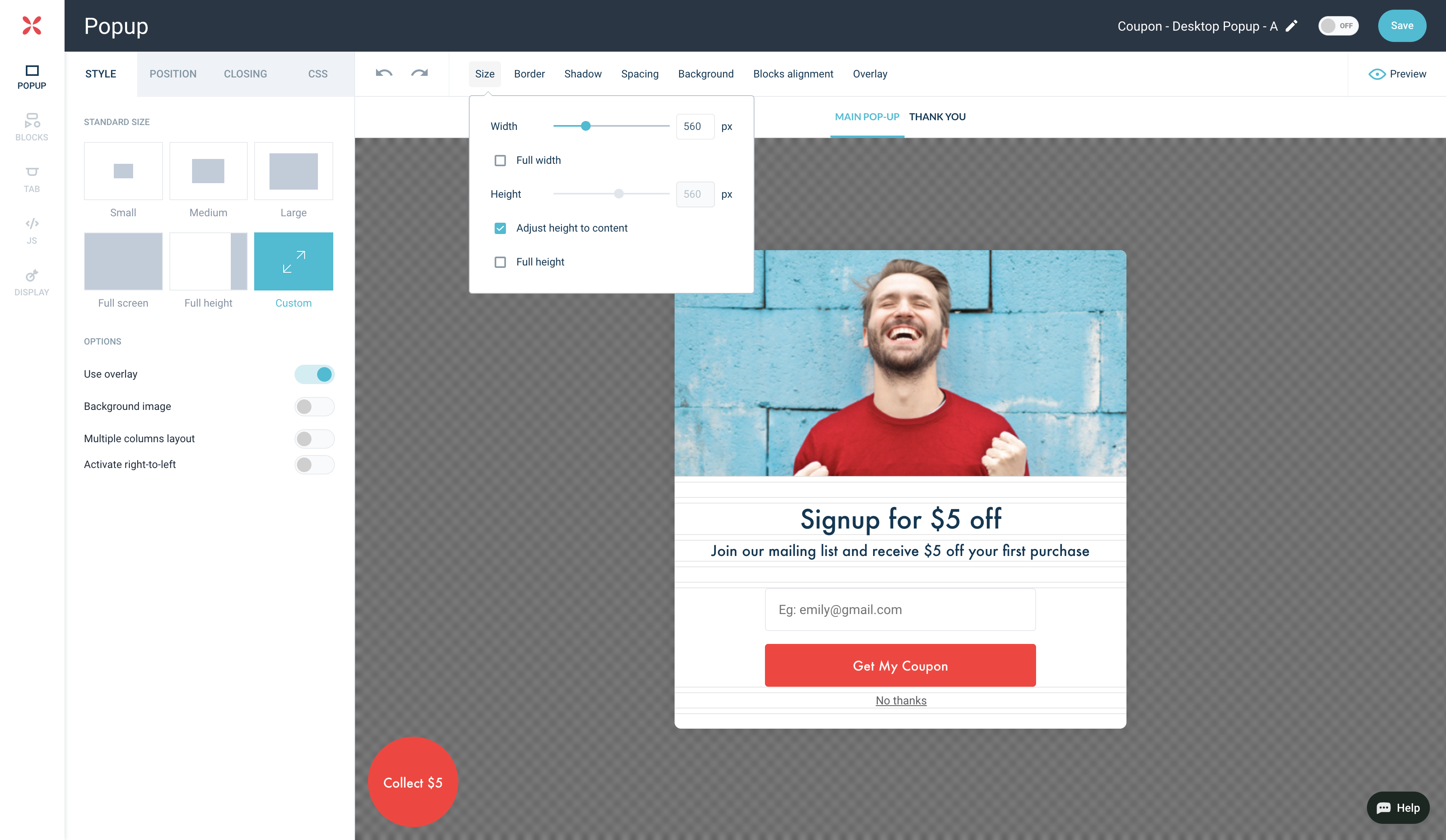 Configure your display scenario
Wisepops lets you define your campaign triggers and targeting options. Target the right audience on your website by specifying when and where your campaign will show, who can see it, and the frequency.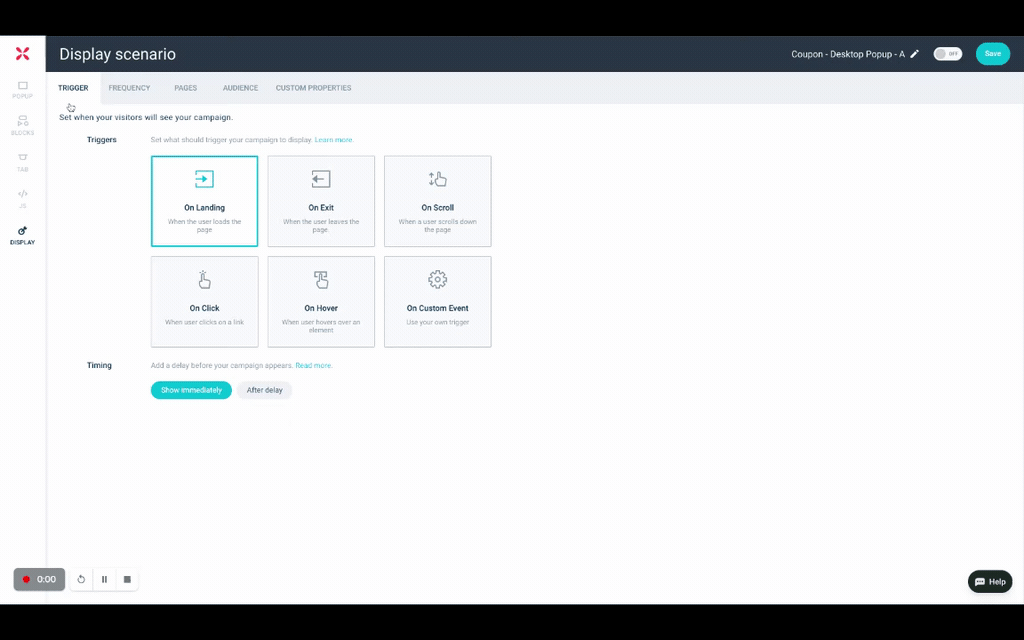 Add your code snippet to your site
When your campaign is ready and activated, all you have to do is insert the tracking code in your website's backend (or via Google Tag Manager). Then, your campaign will immediately start displaying. You'll only have to add this code once. It's easy to do – no coding skills required!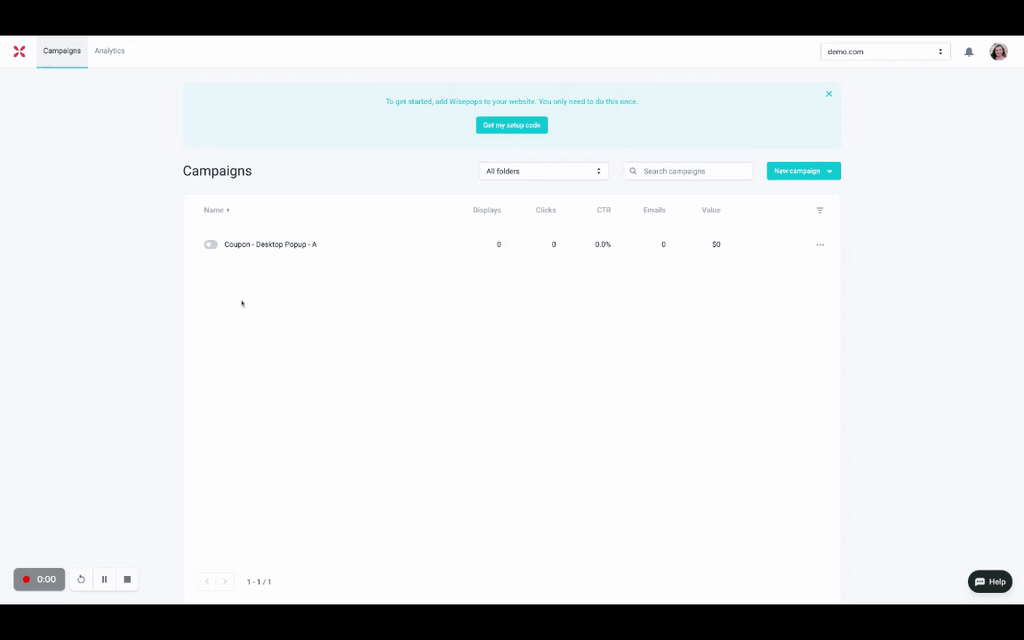 Once you have installed your code, your campaign will start appearing as scheduled. You can track the performance of your campaign in your Analytics dashboard.
That's it! You're now initiated into the world of popups.