Updated by Clement Aigreault
The campaign builder
The campaign builder is where you create your notification campaigns. It includes creating the teaser and message, determining the audience that should receive it, and scheduling when it should be published or unpublished.
When you click 'Create my first campaign' (or 'add campaign' in the top right of the admin after your first one) you'll be given the opportunity to select a template.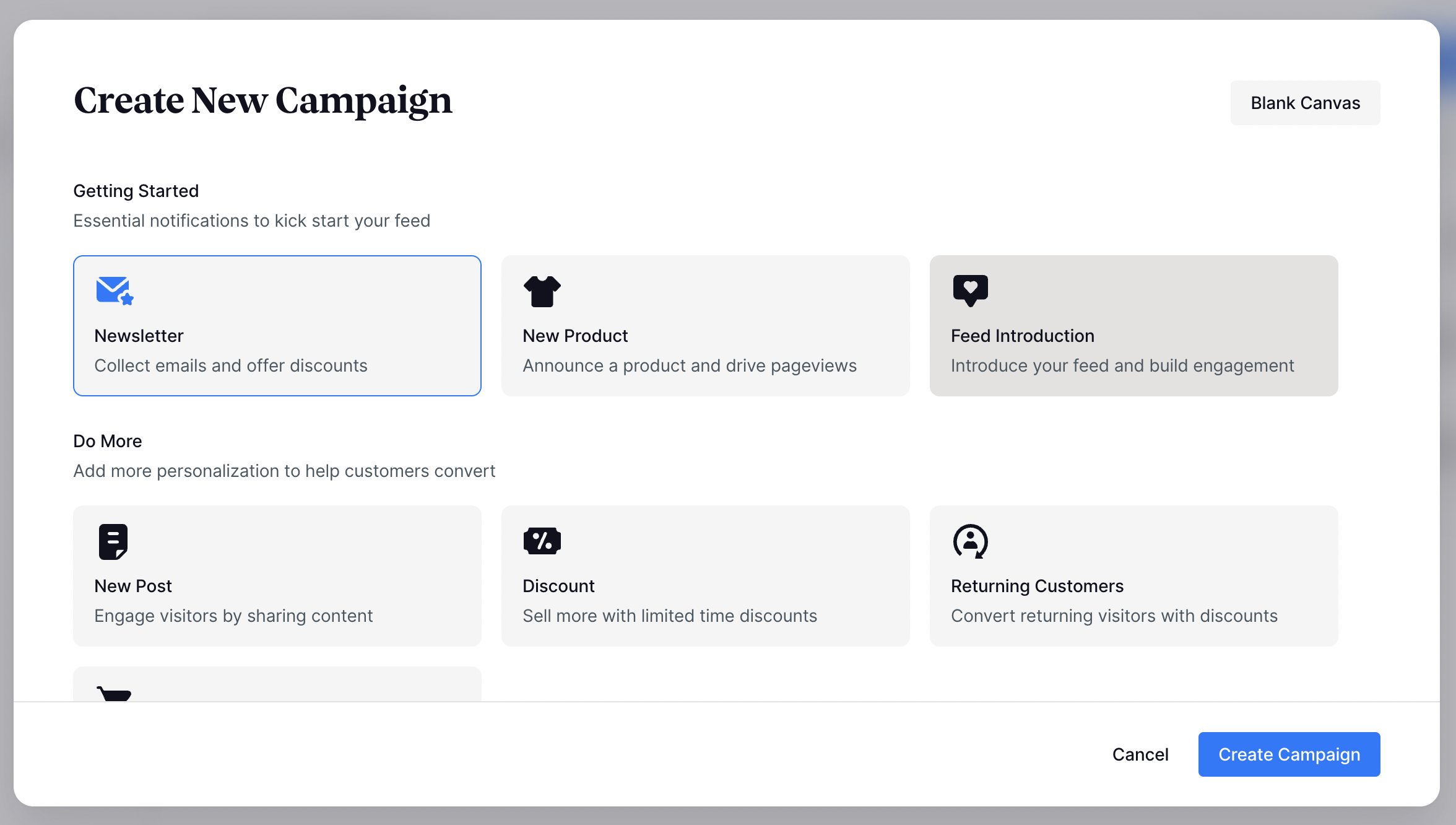 Design and Content
After selecting the template, the campaign builder opens.
At the top of the page you can give your campaign a name. On the bottom of the page, a progress bar replaces the navigation.
The first step is to set the campaign's teaser. Here you can set the title and teaser image. As you are editing, the preview on the right updates in real time.
Following the teaser is the message. This is similar to the teaser editor, only geared toward the content of the message.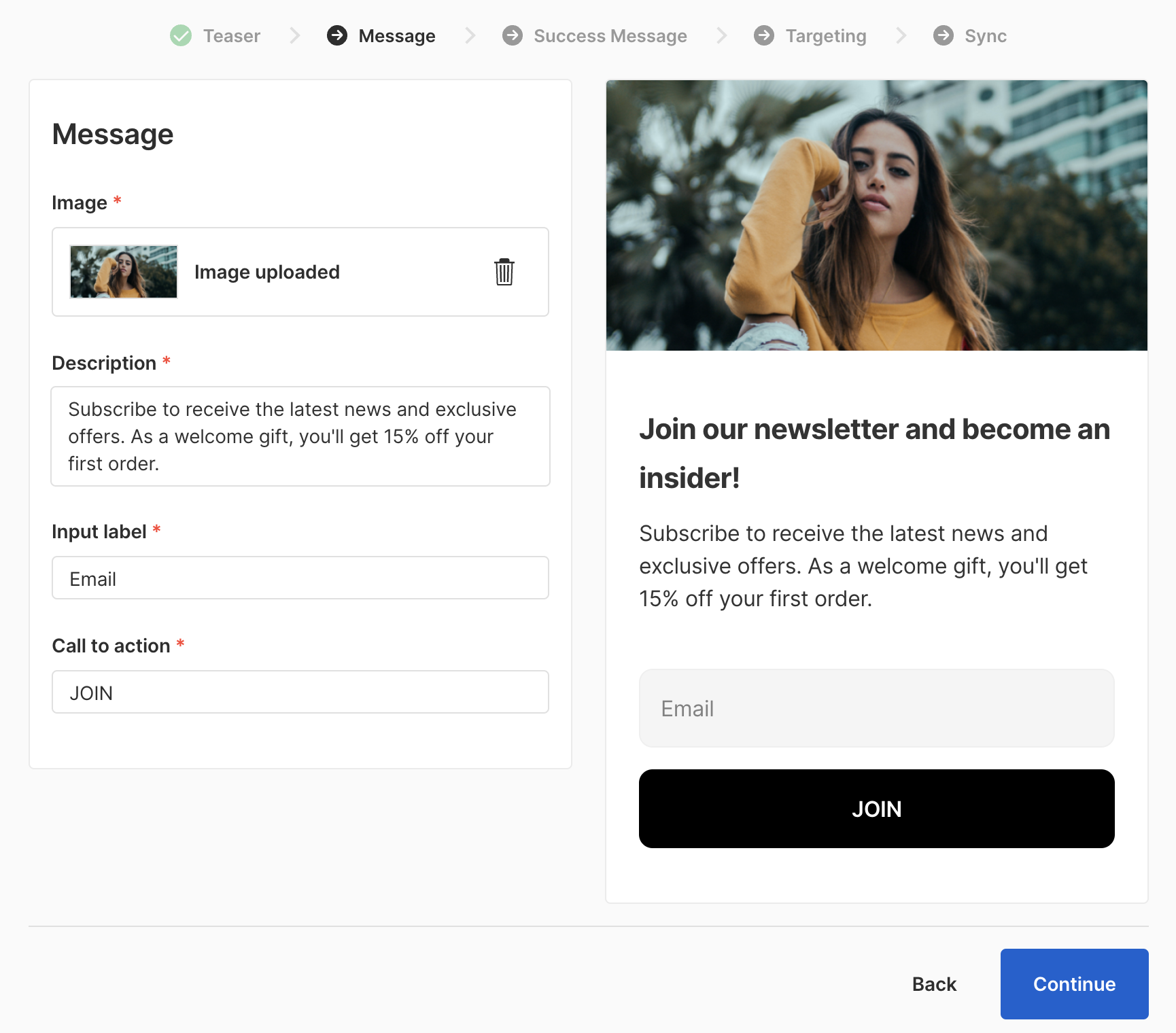 In the example above, the template chosen was for email collection, so the message page automatically comes with and email input field. Other call to actions include redirecting the visitor to a different page or simply closing the notification.
Also unique to email collection campaigns is the Thank You page. Here you can offer your thanks and even a discount if you want.
Audiences
Audiences are the Wisp equivalent of segments. They're how you determine who should see what notifications, and they're a key to delivering personalized experiences.
Wisp enables personalization by providing a rules engine to build audiences. These rules can be stacked and refined to really zero in on a specific use case.
The properties you can choose can be summarized by 3 categories. They are:
Acquisition: how a visitor discovered your site.
Profile: what we know about a visitor, including learnings from past interactions.
Behavioural: what the user is doing or not doing on during their visit.
After determining the audience, you can chose to have a notification if the visitor no longer meets the criteria of the campaign. This removes the delivered notification from their feed whether they've opened it or not.
Note: Disappearing notifications are not re-sent to visitors after they have disappeared.
Audiences are powerful. If you can imagine a demographic of visitor, then there's a good chance that they can be segmented and targeted on Wisp.
Scheduling
Wisp provides the ability to publish right away or set a start time as well as an end time for the campaign. This is great to prevent content from going stale.
When you're done, you just hit publish and your campaign will be live. In order to see the notification live, you'll have to meet the audience requirement you set.